Even you, sometimes, want to change the "interior" aspect of your smartphone Xiaomi? Today we talk about one against that you might like, change the look of yours Status Bar. Notification icons will be displayed on the left while the clock is centered just like on iOS.
This guide is available for those who are in possession of Xiaomi Note 4 Redmire o Redmi Notes 4x (Snapdragon Edition) with Global or China rom in Developer version. Our advice is not to perform these steps on other versions or other devices.
Here are the 10 wrong convictions on the battery of an android smartphone
Let's not lose ourselves in small talk, let's start immediately!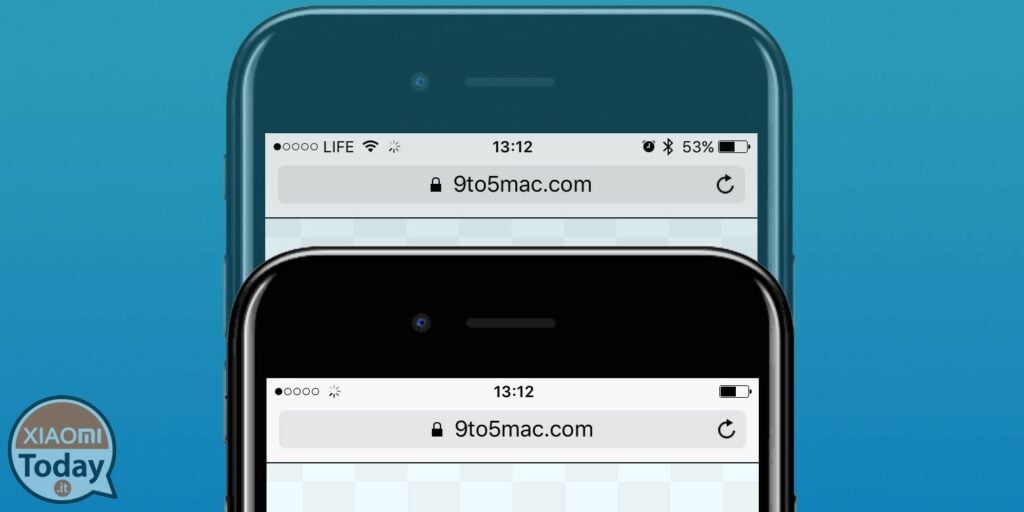 * Unlocking the bootloader is required to install the TWRP recovery. Recall that the Xiaomitoday team is free from any damage, layoffs, exploded terminals, thermonuclear wars and much more ... 🙂

Requirements
Xiaomi Redmi Notes 4 or Redmi Notes 4X (Snapdragon Edition) with MIUI Developer China or Global;
TWRP Recovery; [GUIDA]
---
How to center the watch in the status bar of Xiaomi (iOS style)
1
Before proceeding, make sure you have installed the TWRP recovery as indicated in this GUIDA
2
At this point, you need to download this zip file. Insert the latter in the SD card directory, without inserting it in any folder.
3
Restart the device in Recovery mode.
4
Now press "Install" and select the file previously copied to the SDCard. "
5
Once the file is "flashed", restart the device.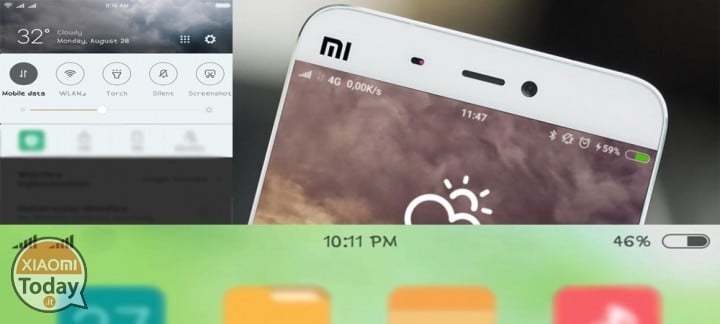 To disable this mod just re-run this guide "flashando" but this file in recovery mode.

From today our Xiaomi really struggled to stand out from an Apple device. Precisely in this regard, in his last release

area of MIUI 9, the leading Chinese company is starting to provide users with a system of gesture that almost completely goes to replicate the one developed by Apple for its iPhone X.

Here then the swipe From the bottom to the top to access the home screen, from bottom to top with a break a fraction of a second to access the menu multitasking e left or right from the center to quickly switch to other open apps in background. Are you looking for a tutorial on how to enable these gestures on your Xiaomi?

How to enable gesture on the display for all Xiaomi devices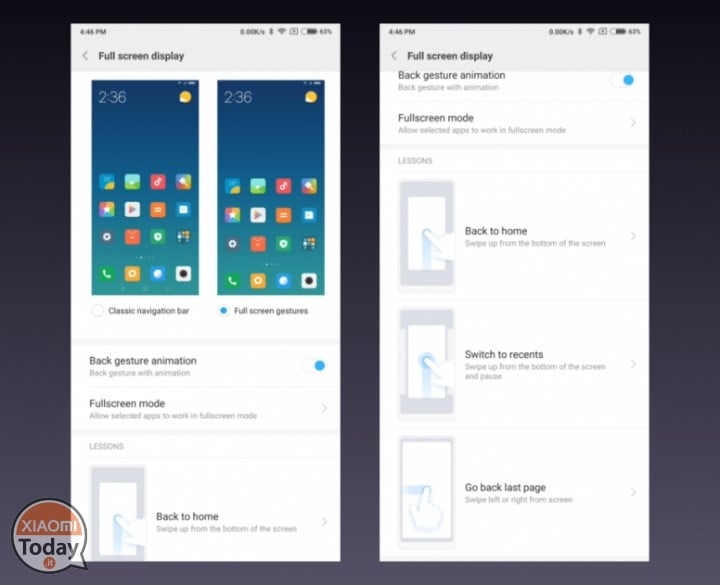 If this guide was useful or you liked it, share it with the keys located below. Greetings from the staff of Xiaomitoday
[Source]
Are you interested in OFFERS? Follow our TELEGRAM Channel! Many discount codes, offers, some exclusive of the group, on phones, tablet gadgets and technology.