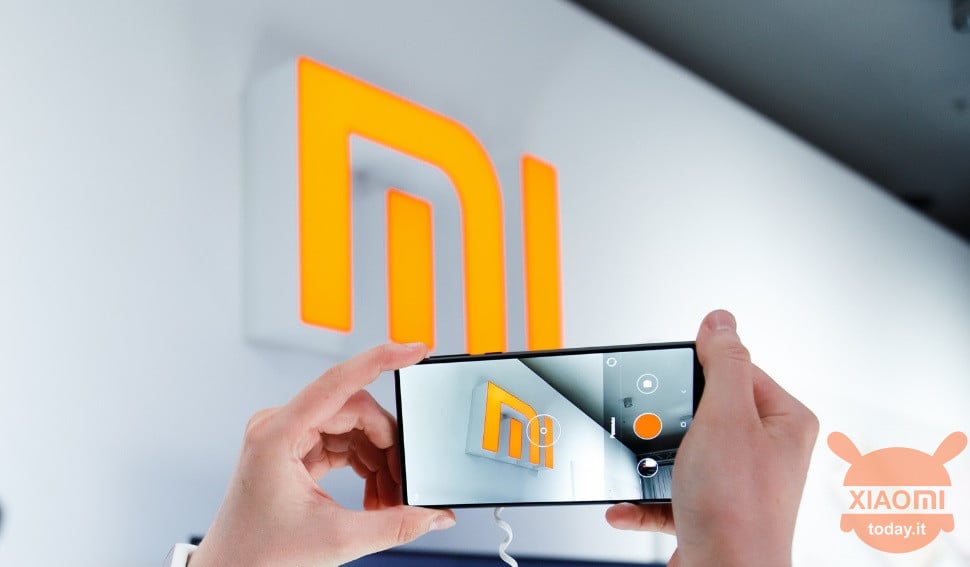 On this Sunday a bit weak at the news level I will tell you about the recent changes that Xiaomi has adopted to its management, a sort of restructuring due to the need of the member Koh Tuck Lye, who has resigned from the role of non-executive director and member of audit committee. The resignation did not come due to disagreements with Xiaomi's board of directors but due to the need to focus more on Shunwei Capital.
Given these resignations, Chew Shou Zi was appointed executive director, retaining the role of senior vice president and CFO of Xiaomi while Liu Qin became a member of the audit committee, retaining the role of non-executive director. Finally Lin Bin, a historical figure for the Xiaomi company as he is one of the co-founders of the Chinese company, as well as maintaining the role of executive director and responsible for research and development in the smartphone sector, he also holds the position of Vice President.
Changes to the management of Xiaomi, which in the meantime is hosted by Chinese satellite TV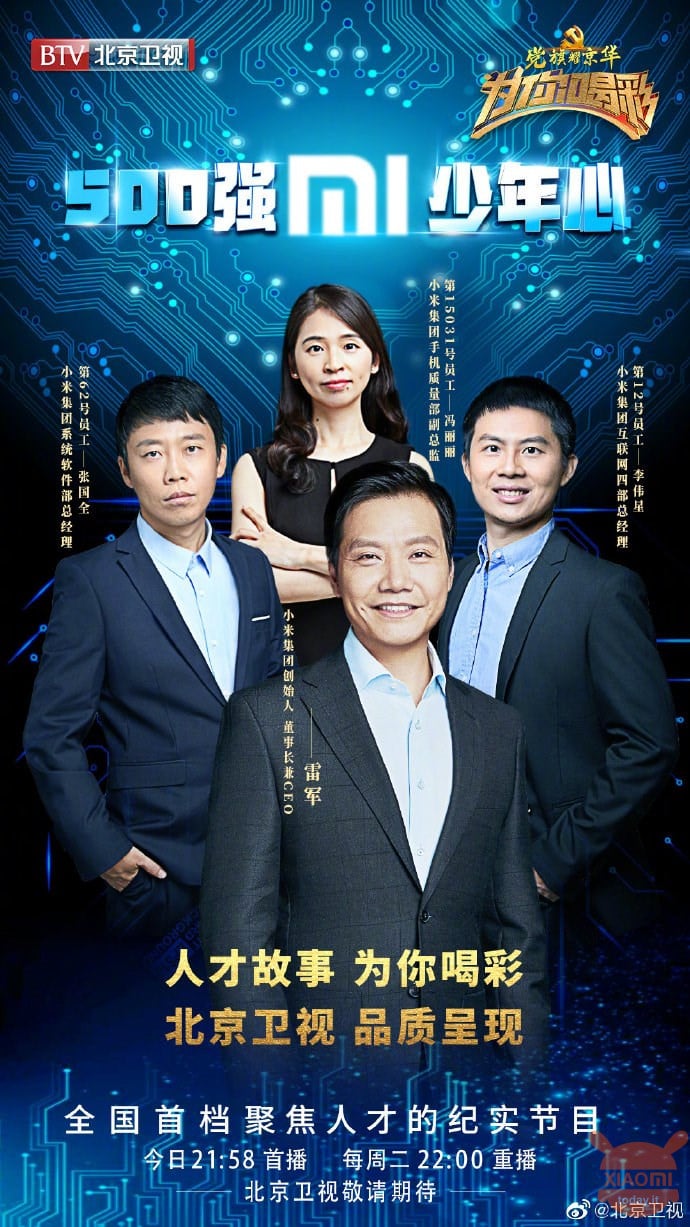 Net of managerial changes, some of the brand's executives accompanied Lei Jun, the soul of Xiaomi, to the Beijing Satellite TV television studios in the "Celebration for You" program. The adventure companions are the general manager of the system software department of the group, Zhang Guoquan, the group's general manager of the group, Li Weixing, and finally the deputy director of the smartphone quality department Feng Lili Deng.

The invitation on TV has arrived because of the success that Xiaomi has achieved since birth and that with this year has obtained a precious recognition, entering among the most important 500 companies at global level according to Fortune magazine. We find Apple at the 11 ° place, Samsung Electronics at the 15 ° place, Microsoft and Huawei are close getting the 60 ° and 61 ° place while our beloved Xiaomi was ranked 468th but in 7th place among Internet service companies and 112th place among Chinese listed companies. Xiaomi is defined as a company in the "Internet Services and Retail" sector, becoming the fourth Chinese company after Jingdong, Alibaba and Tencent.
Are you interested in OFFERS? Follow our TELEGRAM Channel! Many discount codes, offers, some exclusive of the group, on phones, tablet gadgets and technology.