The Chanitex brand which is part of the Xiaomi Youpin ecosystem has just launched a new water purifier that replaces the one presented last year with several new features. The Chanitex Instant Drinking Water Purifier FA1, this is its name, is now in crowdfunding on the Xiaomi website at the price of 4999 yuan, on 640 euros at the exchange rate.
Chanitex Instant Drinking Water Purifier FA1 in crowdfunding: The water purifier with smart tap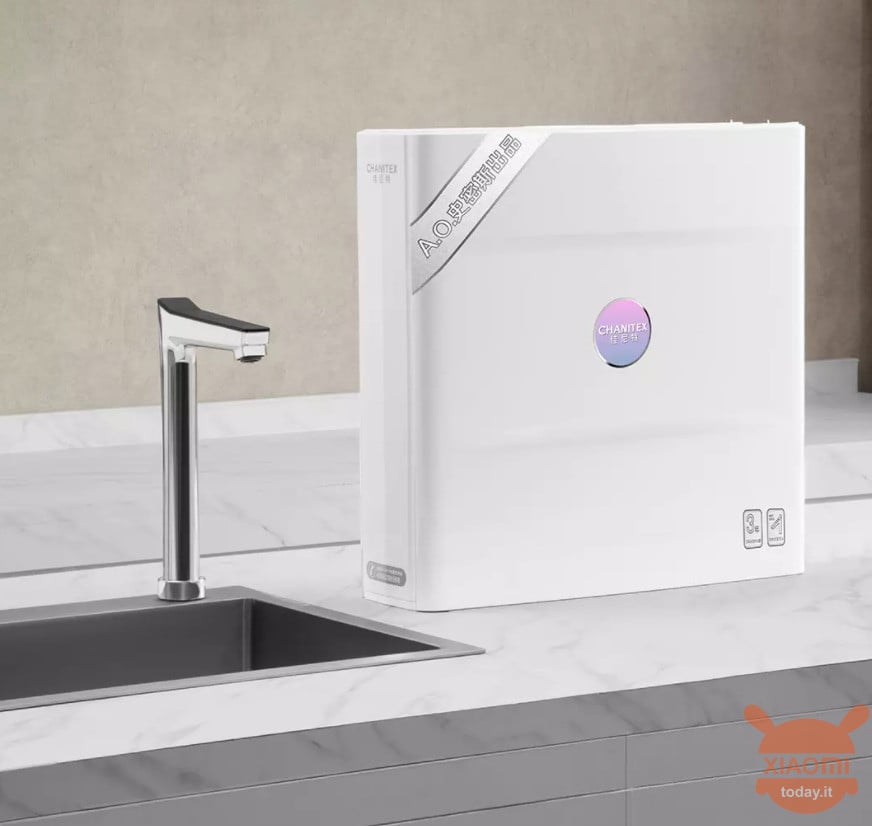 Chanitex Instant Drinking Water Purifier FA is a water purifier that works by reverse osmosis and heating function. The official purified water flow is 1,2 l / min, but if you have a higher water pressure, the flow may be higher.
The purifier adopts a very minimal design, with white side panels and dimensions of 430 x 145 x 435 mm. Generally, the width of commercially available sinks is approximately 450 mm. So the 430mm width of the water purifier is slightly smaller than that of the sink, making it easy to store and wasting much less space than other purifiers, especially those that need an external water container.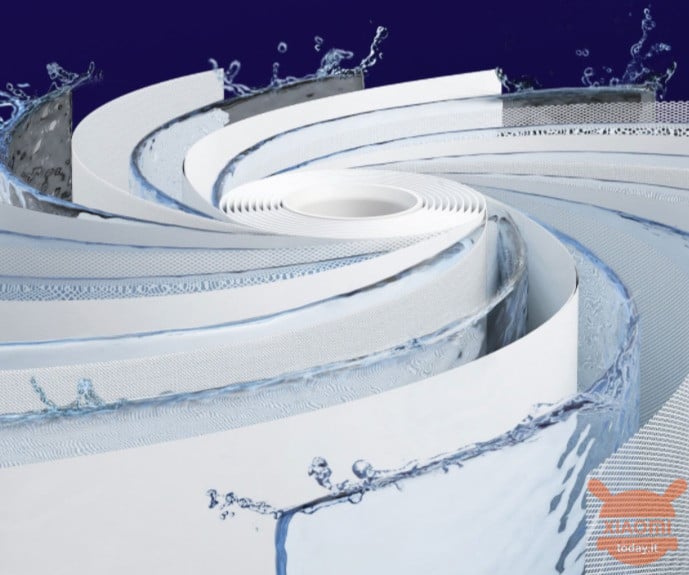 Returning to filtration, as previously mentioned we have a composite filter element with reverse osmosis membrane. Unlike systems with multiple filter elements of other water purifiers, this product has only two filter elements. The main reason is that the composite filter element achieves six-in-one filtration. In fact, the composite filter element contains six layers of filter materials, which can filter out impurities such as sand, limestone, residual chlorine and colloids in the water. Put simply, this single filter element does the same job as purifiers with different filter elements, saving you additional space.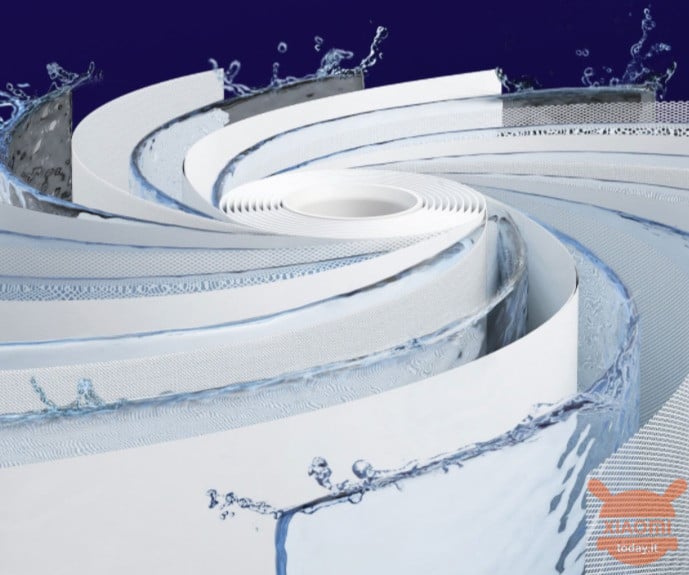 In the upper part of the Chanitex Instant Drinking Water Purifier FA1 we also find two outlets, one of which is the hot water outlet, while the other is the hot gas outlet. Since they are two high temperature outlets, the two pipes to be connected are covered in a layer of material that does not transmit heat.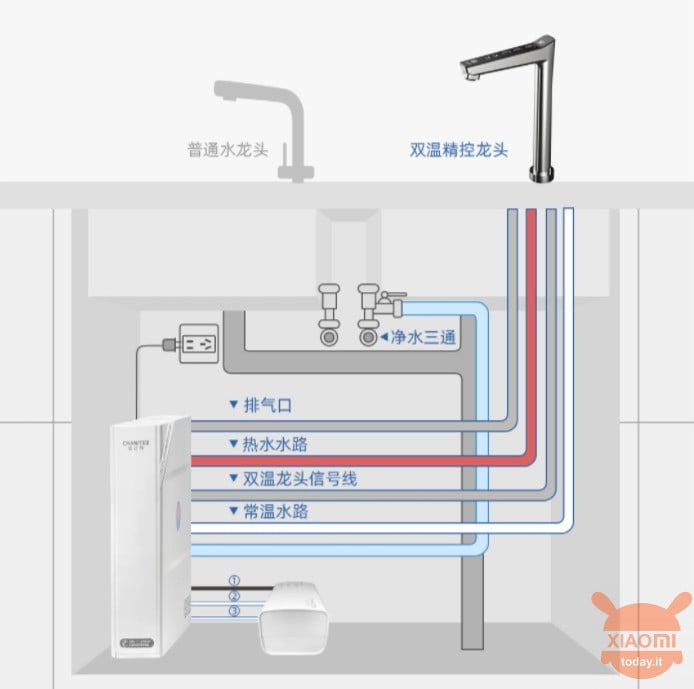 On the back we have instead the outlet of purified water (to be connected to the tap), power supply (uses a 10A connector), dirty water (drain in the sewer), connection A and B connected to the pump, (electrical) supply of the tap, power (electric) of the water pump and finally the raw water inlet.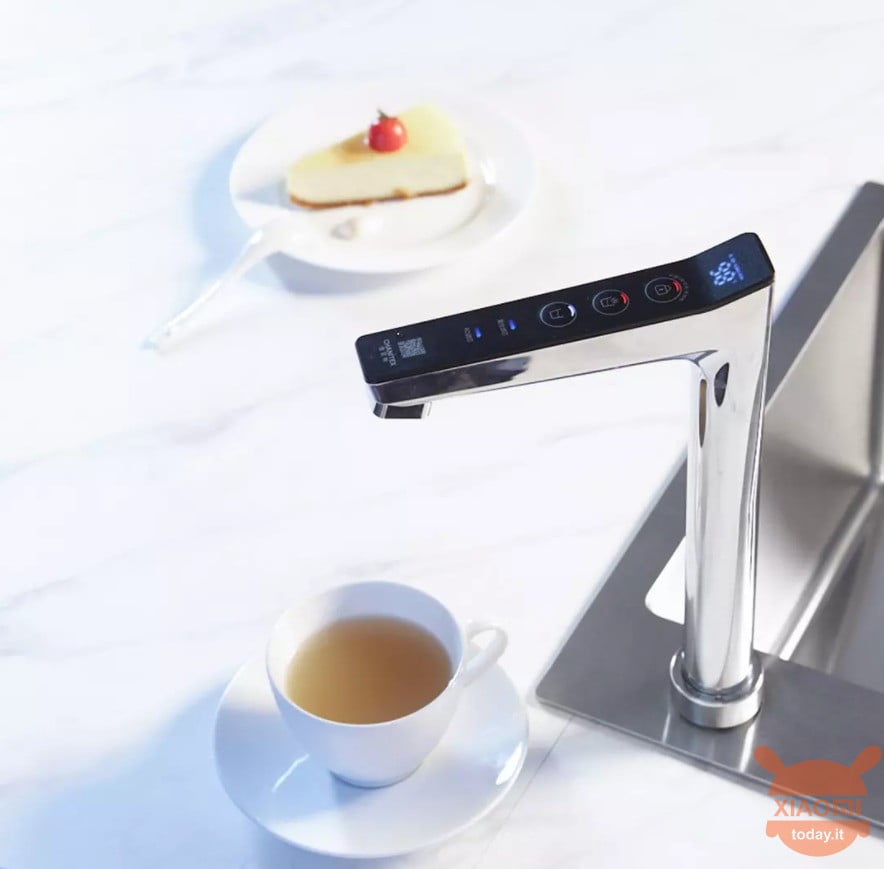 Finally, a smart tap must be connected to the purifier that allows us to configure the water temperature and incorporates several features including kettle, thermos, milk heating and much more.
Are you interested in OFFERS? Follow our TELEGRAM Channel! Many discount codes, offers, some exclusive of the group, on phones, tablet gadgets and technology.