Update - 09.03.2020
Update: Added valid discount code for all
2020
We are pleased to announce an online store specifically dedicated to the Xiaomi, Meizu, Leeco, OnePlus, UMI, etc. brands with related accessories. We carried out a first "incognito" order and the experience was more than good.
Honorbuy.it is Reliable?
In the face of a small increase compared to Asian online stores, HonorBuy offers the service you would expect from any Italian store, both in terms of reliability and speed. The products are already in the warehouses in Italy and therefore guarantee fast shipments and no customs risk. The warranty is handled directly by them and has 2 years of validity, as required by law and the repairs are carried out directly in our country with saving time.
To complete the "guarantee" package, we emphasize that the honorbuy.it site Accepts PayPal Payments going completely to exclude any problem.
Payment: The accepted payment method is

Paypal.

Shipping: Shipment is made within 48 hours of receipt of payment. The shipment will leave from Italian warehouses, therefore without any customs cost.
warranty: Each device is covered by 2 years of warranty for any defects and / or problems not caused by the user. Any problem is enough contact e-mail support.
Gifts: Almost every product includes some gifts or gadgets like covers and more.
How to use the Honorbuy.com discount code
[the_ad id = "66532"]
Go to the site of Honorbuy.it and start shopping. When you have finished, go to the cart and then to the item Checkout. Before continuing, you will find the order summary and below the item VOUCHER: this is where you will need to enter the discount code XT5OFF, click OK and the new amount will be calculated.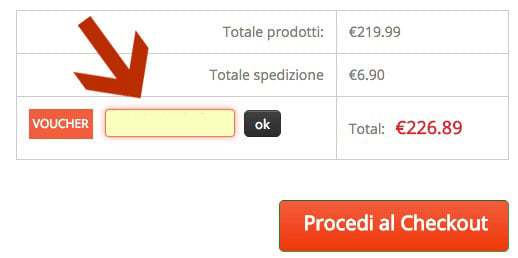 Are you interested in OFFERS? Follow our TELEGRAM Channel! Many discount codes, offers, some exclusive of the group, on phones, tablet gadgets and technology.