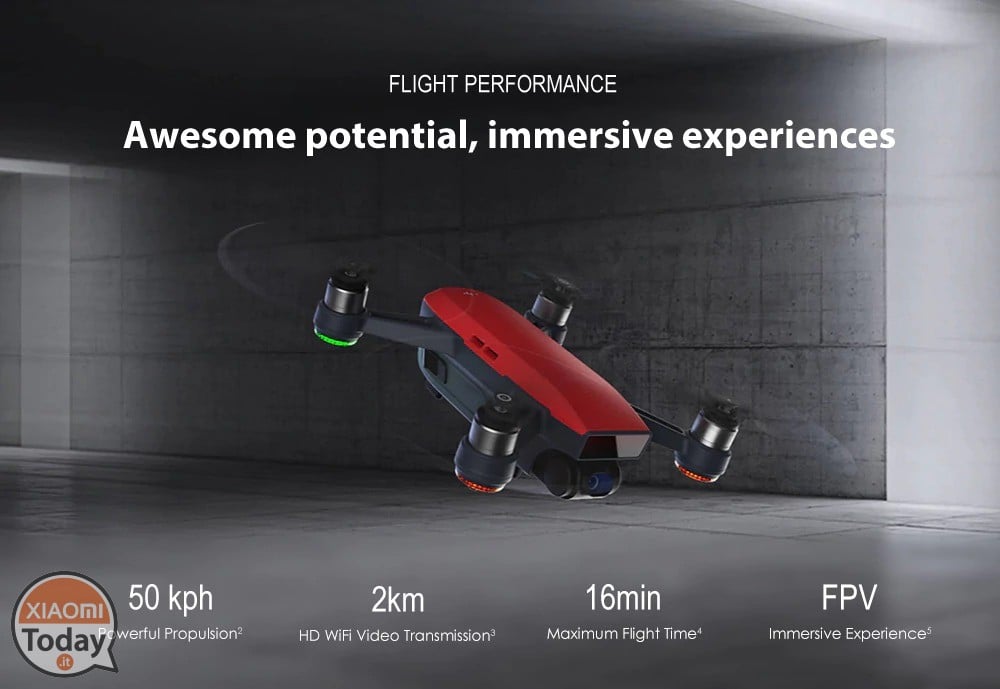 DJ Spark is a small drone designed to capture your most beautiful moments. Equipped with a variety of intelligent flight modes, you can take incredible photos with the 12 Mpx sensor.
Featured
🇨🇳 Priority Direct Mail Shipping (Delivery 10 / 15gg, NO customs) ✈
Capable of recording videos in Full HD for more than 15 minutes, this fantastic drone can be used simply by moving our hands! Spark is in fact equipped with technology for facial recognition and after take-off (extremely fast) it will follow us and respond to our movements allowing us to take pictures and take videos instantly. The excellent stabilization system and the CMOS sensor guarantee high image quality. The DJI app allows you to create and share videos in just a few taps, while the smart features of the drone promise safe flight, thanks to the "return home" functions and autonomous battery management. Absolutely not to forget is the functionality (not present in the BNF model, less expensive) that allows to transmit the image to an associated smartphone: this will allow us to monitor the various shots live up to 2 kilometers away, receiving images in HD .
Featured
🇨🇳 Priority Direct Mail Shipping (Delivery 10 / 15gg, NO customs) ✈