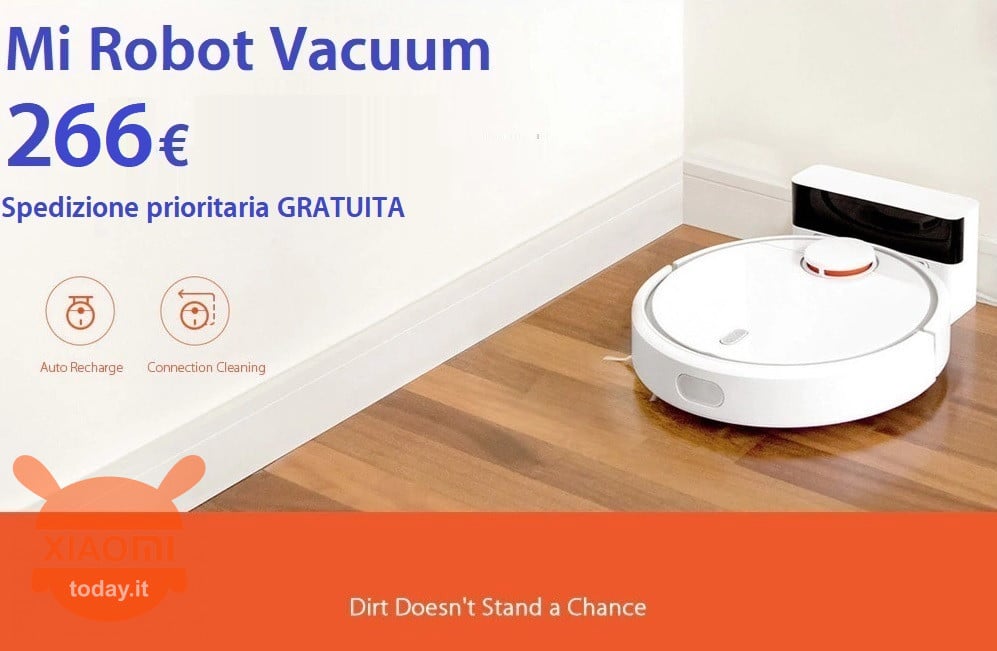 Today we offer you a great discount code that will make the happiness of your girlfriends .. we love the exceptional
which you will get at this incredible price, with shipping and customs naturally included.
Floor cleaning is certainly not a stimulating activity, so we want to help you with this jewel of Xiaomi (whose price is well below half the competitors).
The device will come to you in Chinese, but you're not worried because through the Mi Home application, downloadable from the Play Store, you can upgrade the firmware and also show the English language. The sw interface is great, in fact your Robot will communicate with your cell phone (from which it is fully manageable) and tell you in detail how many square meters it has cleaned, the precise path performed, the real time percentage clean and will even draw a virtual map of your house.
Easy dust emptying and brush cleaning.
With regard to its mobility and precision of work it is guaranteed by a laser system that reaches 6 meters away and has a lower tolerance of 2%.
When you clean your home, it will automatically return to the base for recharging. The battery is from 5200mAh which will guarantee you about 2.5 working hours. 3 is the cleaning method, but what I recommend is the "balanced" one. To give you an idea, my apartment of about 85 square meters cleans it in about 40 minutes.
Today also on offer Complete kit for replacement of all interchangeable parts! Occasion to catch on to always have our Robot Vacuum always operating at 100%!
As an expedition, we recommend that you choose the "Italy Express" that you will find under "Priority Line", so that you receive your order in approximately 10 business days without customs clearance.
Are you interested in bidding? Follow our Telegram Channel!
A lot of discount codes, some exclusive offers from the group, phones, gadgets and gadgets.