This offer sees the SJCAM SJ6 Legend as the protagonist, great cam action with really interesting features. Take advantage of the discount:
Featured
🇪🇺 Fast Shipping 3 / 7gg (NO customs)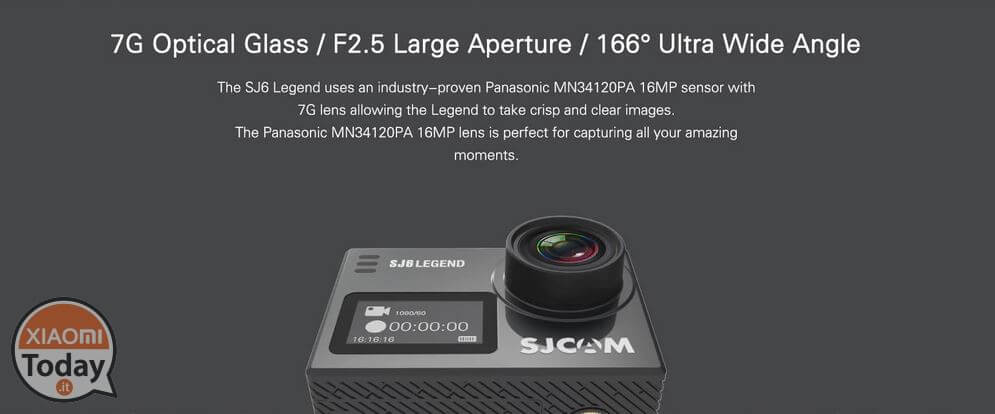 With an autonomy of almost two hours, this action cam is also able to record in 4K at 24 fps, resisting at a depth of 30 meters thanks to the included waterproof case. The CMOS sensor from 16 Mpx is of excellent quality and offers a viewing angle of 166 degrees. The maximum amount of GB supported for storage is 128 Gb. Very complete list of accessories included in the price:
1 X Frame 1 x 1 x 1 x 2 x 2 x 3 X X X X X X X X X X x Tripod Mount Adapter, 1 X Tripod Adapter, 2 x USB Cable, 1 x English User Manual, 1 x Lens Cloth, 1 x Silicon Lens Protective Jacket.
Featured
🇪🇺 Fast Shipping 3 / 7gg (NO customs)