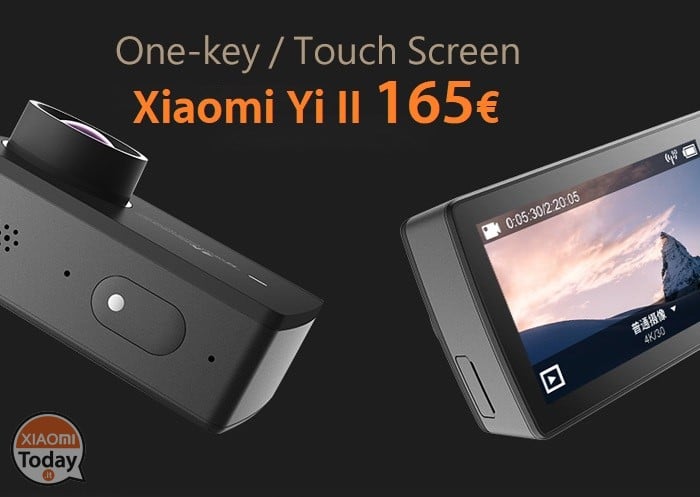 If you are a fan of sports (and not only), today we offer you a very interesting flash. You can have, for only 165 €, the newest room:
Xiaomi YI II international version at 165 €
The hw features of this compact camcorder are really excellent; we are talking about the latest version of the Adopts Ambarella A9SE75 chip and an IMX377 sensor from 12 Mpx 1 / 2.3 ". 7 are the lenses with F2.8
The applicable video resolutions are: 4K / 30fps, 2.5K / 30fps, 1440P / 60fps, 1080P / 120fps, 960P / 120fps, 720P / 240fps, WVGA / 240fps.
Excellent 2.19 display "with 640 x 360 and 330 ppi resolution. In addition to the preview of recording / recording, we will be able to easily view our footage without having to switch to a more defined device to understand its true quality.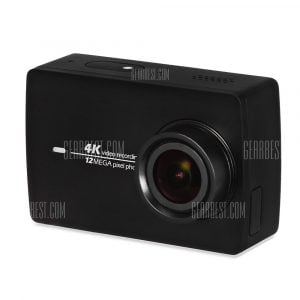 Also good is the rechargeable battery from well 1400 mAh which will allow us to record up to 2 hours in 4K quality!
There is no Wi-Fi connection so you can download our photographic material without tedious connecting cables. As a shipping method, we recommend that you select "standard shipping" that will give you the "Italy Express". With this latter method you will have the security to receive the room on a maximum of 10 business days and that you do not have to pay customs fees.
Make purchases from PCs and login to gearbest.com otherwise the code will not be valid
Are you interested in bidding? Follow our Telegram Channel!
A lot of discount codes, some exclusive offers from the group, phones, gadgets and gadgets.