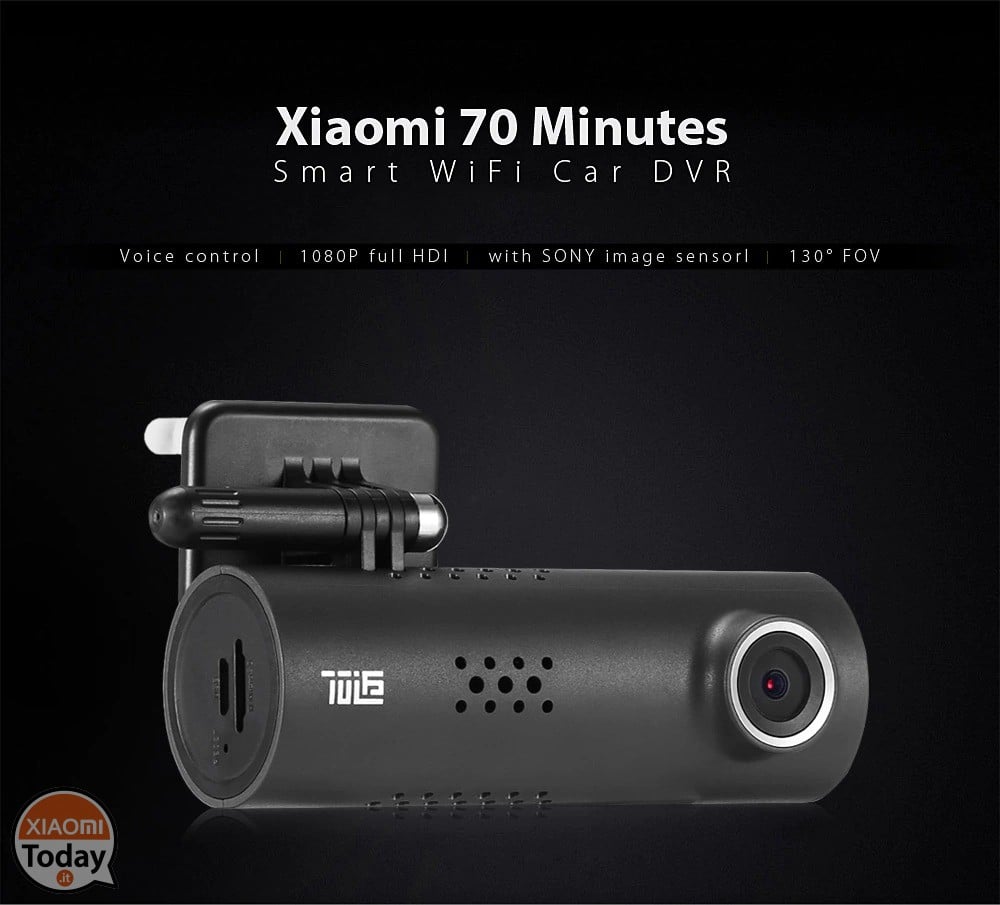 Today we offer the Xiaomi car DVR, equipped with voice commands to allow use without ever having to take your hands off the steering wheel. Take advantage of the coupon:
🇨🇳 Priority Line Delivery (Delivery 10-15gg, NO customs) ✈
Featured
🇨🇳 Priority Direct Mail Shipping (Delivery 10 / 15gg, NO customs) ✈
Usable to have the security of shooting every left or simply to capture landscapes and routes, the Xiaomi dashcam provides its sensor Sony IMX323 Full HD with 130 ° viewing angle to not miss anything. WiFi capabilities allow playback from a mobile device, while cyclic recording ensures you never have to worry about available memory.
🇨🇳 Priority Line Delivery (Delivery 10-15gg, NO customs) ✈
Featured
🇨🇳 Priority Direct Mail Shipping (Delivery 10 / 15gg, NO customs) ✈