The most prestigious piece of Chinese engineering is in super offer with our discount code! Xiaomi Mi Drone guarantees absolute footage in 4K thanks to the remote control with the Wi-Fi controller from which you can track every movement of the "flying toy" at a distance.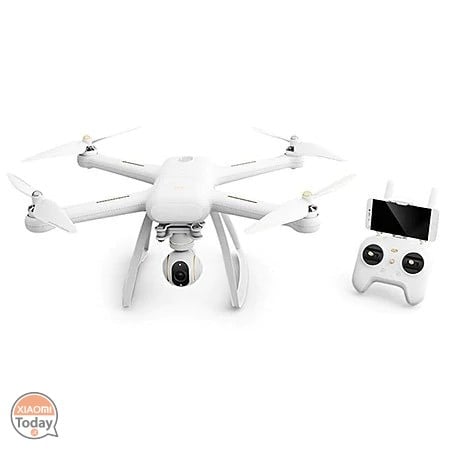 Featuring a great autonomy (well 26 minutes of uninterrupted flying), the Xiaomi drone allows you to shoot in high definition up to 4K up to a maximum distance of 4 Km.
And if you do not know how to get it back ?!
No problem! Xiaomi Mi Drone knows where you are and back to the base automatically, also thanks to the automatic landing mode. A plus for less experienced.
Equipped with an 6 axle stabilizer, however, remember some of the other features that make this device perhaps the best drone for value for money:
Anti-fall device
Protection against voltage surges
Automatic return
Quick return key
Quick landing button
Quick release button
Quick selection of the arrival point
GPS Glonass
It is also available to buy an additional battery, using the other coupon, to keep you short of energy.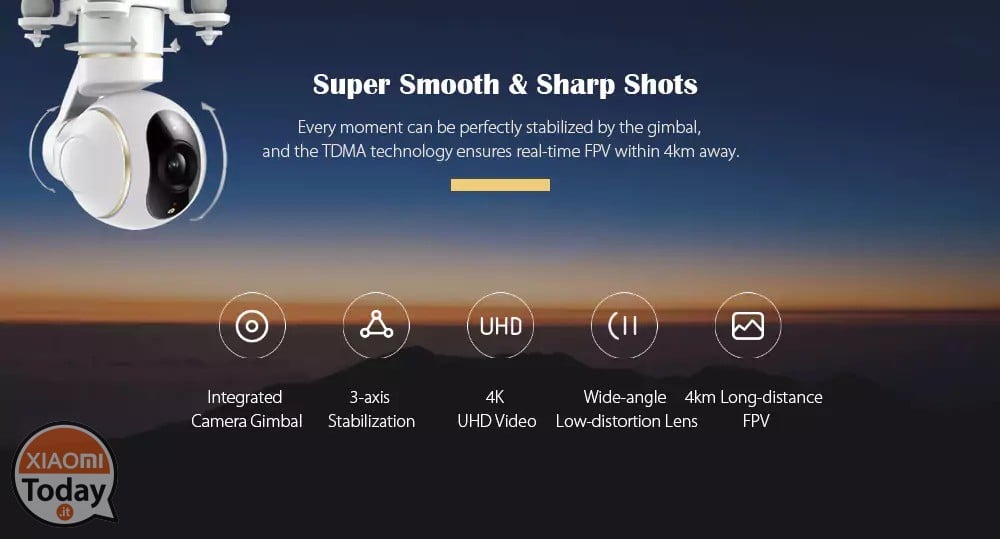 I think words can be enough. If you are curious to try a flight experience or if you are fond of shooting from above why not try this Xiaomi Mi Drone 4K?
We also point out the possibility to purchase at a discounted price the FIMI X1BH handle, with 3 axis gyroscope and 5000mAh battery, at 100% compatible with the 4K drone chamber.
Are you interested in bidding? Follow our Telegram Channel!
A lot of discount codes, some exclusive offers from the group, phones, gadgets and gadgets.