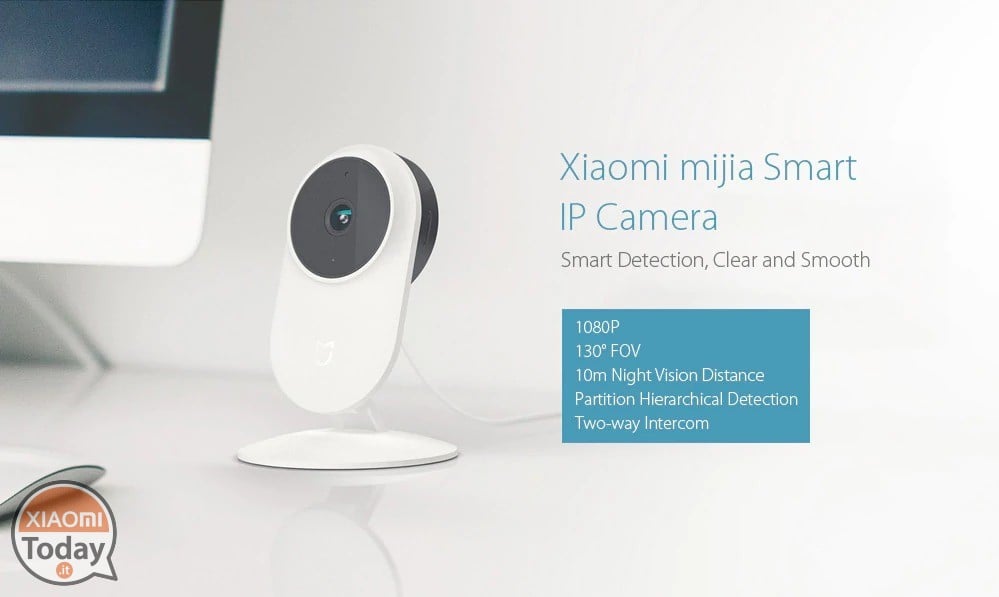 Do you need to monitor your home remotely? Never forget the safety of your most precious things? There Xiaomi Mijia 1080P Smart IP Camera it's a good idea if you want to spend really little without neglecting anything.
🇨🇳 Priority Line Delivery (Delivery 10-15gg, NO customs) ✈
I can tell you that it is a really good security room, which I use personally and daily through the quick commands of the app We Home. When you leave the house, just click on the link on your smartphone and the Xiaomi Mijia 1080P Smart IP Camera it will be activated by using the Wi-Fi of your home network and notify you of any unwanted noise or movement.
Through the app We Homein fact, you can set up areas to be monitored more accurately and areas to be neglected, you can even take advantage of the room to play your voice as well as of course memorizing and reviewing your recordings.
I can only advise you because 130 ° night vision and the wide field of view are two excellent allies for your safety.
🇨🇳 Priority Line Delivery (Delivery 10-15gg, NO customs) ✈