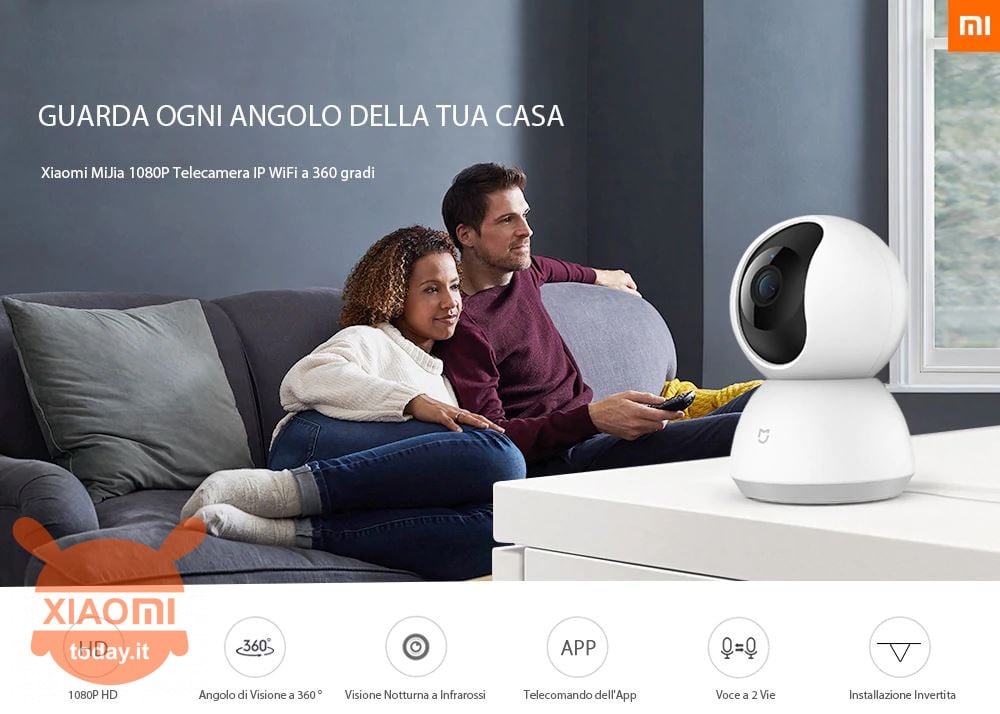 This proposal today concerns the Xiaomi Mijia smart camera with 1080p overview, an excellent device designed for the security and monitoring of your home.
Featured
🇨🇳 EU Priority Line Shipping (10 / 20gg, No Customs) ✈
Designed to work in symbiosis with other products of the Xiaomi line, this smart camera offers several useful features to keep your home under control. Filming can be saved on MicroSD media or on the cloud, so you always have them at your fingertips. The recording, of excellent quality even in the dark hours, is activated automatically in case of break-in. At this point the device automatically sends the video to the cloud. Ensured the security of your data, thanks to the triple encryption implemented by the device and the online storage system.
Featured
🇨🇳 EU Priority Line Shipping (10 / 20gg, No Customs) ✈