Here is the Xiaomi Mijia Camera Mini, designed to shoot anytime anywhere. Today available at a fantastic price thanks to our coupon.
🇨🇳 EU Priority Line Shipping (10 / 20gg, No Customs) ✈
🇨🇳 Priority Direct Mail Shipping (6 / 14gg, No Customs) ✈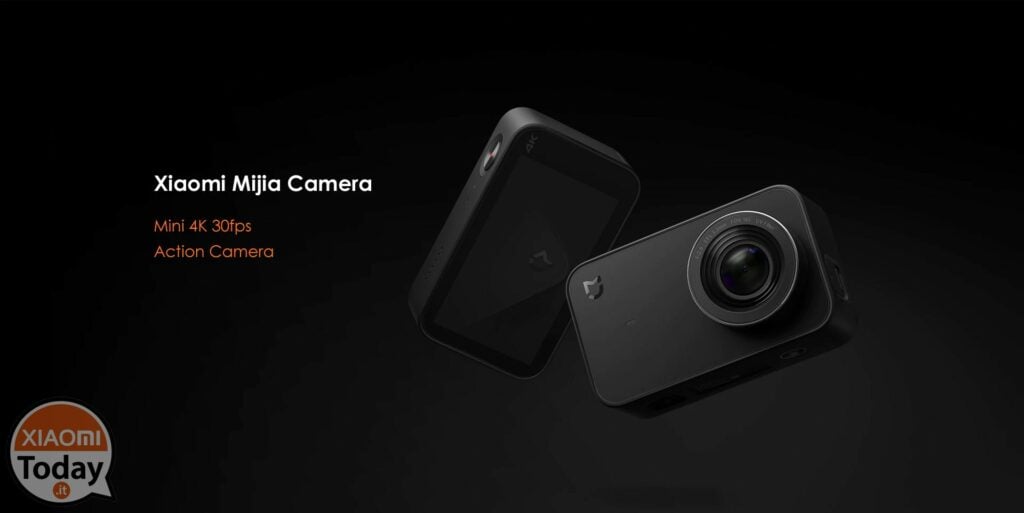 One of the most popular products in the Mijia line, this action cam allows 4K shooting at 30fp without the slightest vibration, taking advantage of the six-axis EIS. Designed for the most diverse sporting activities, it offers a viewing angle of 145 degrees thanks to the Sony sensor, combined with slow-motion and time-lapse capture modes. This device is also equipped with a touch screen from 2,4 inches 940 × 480 and WiFi system that allows transmission and remote control. The battery offers a range of approximately 2 hours. To note the Ambarella chipset.
🇨🇳 EU Priority Line Shipping (10 / 20gg, No Customs) ✈
🇨🇳 Priority Direct Mail Shipping (6 / 14gg, No Customs) ✈