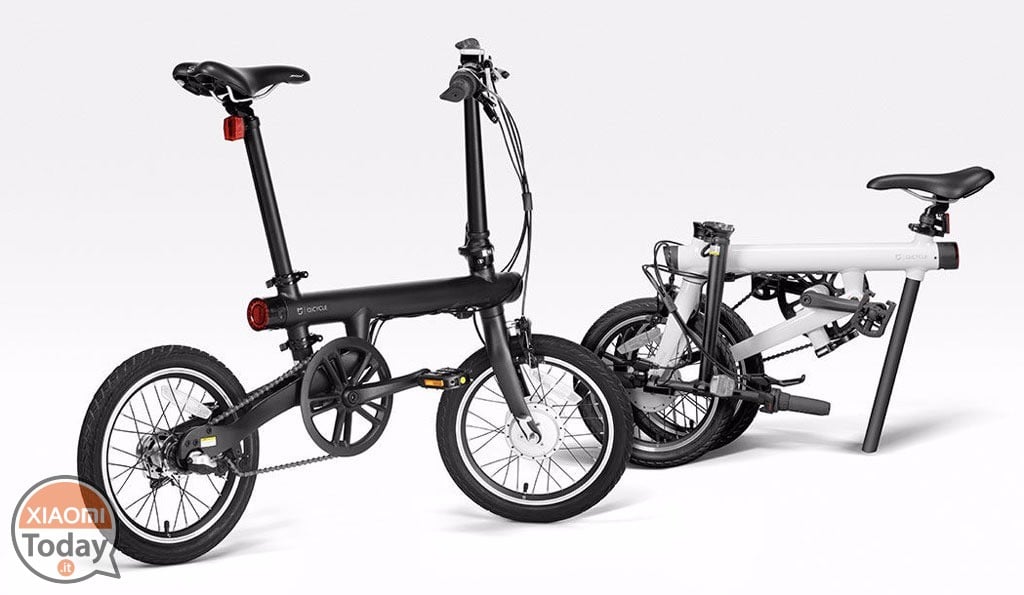 Rediscover the pleasure of the bicycle without the hassle! Xiaomi's Qicycle assists with all your pedaling, favoring the ride! Take advantage of the White discount:
Featured
🇨🇳 Priority Line Delivery (Delivery 10-15gg, NO customs) ✈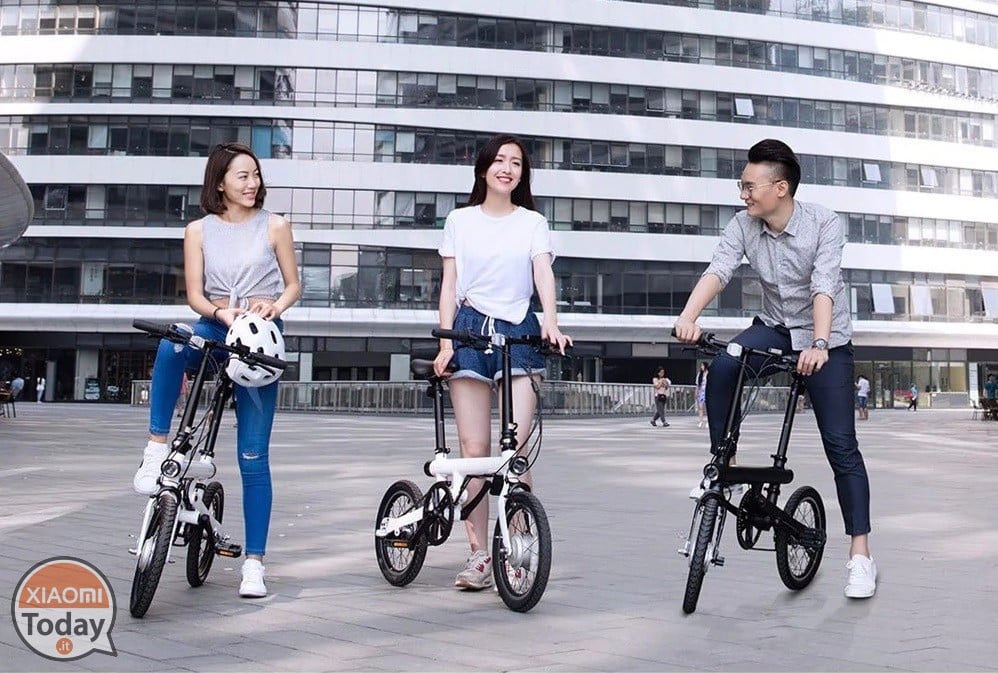 The amazing foldable Xiaomi Qicycle bicycle adopts a 250W engine with a pair of 7.3 newton meters, reaching a maximum speed of 20 km / h. The autonomy provided by the set of 18650 lithium ion batteries allows a distance of 45 kilometers. The excellent three-way derailleur ensures a pleasant ride, while the fantastic on-board computer allows you to keep under control values ​​such as speed, power and residual autonomy without the need for a mobile phone, showing them on the convenient display from 1,8 ". The intelligent systems provided by this means assist the user, providing the right current input to facilitate pedaling. The aluminum design makes it light and at the same time resistant, while the longitudinal folding system avoids any kind of damage during operations. The maximum trawable load is 75 kg.
- Dimensions: 1247mm x 556mm x 928mm
- Dimensions (folded): 1000mm x 450mm x 650mm
Today also the improved version QICYCLE TDR01Z is available! Here are the main features:
Key Features:
● 250 W engine provides maximum speed of 25 km / h and maximum slope of 15 grades
● 5,8 Ah lithium-ion battery (included in the product) for a maximum mileage of 30 km
●Inflatable rubber tire from 16 inches for several reasons
●Foldable design for convenient transportation
● Adjustable saddle heights for different heights of people
●Pedal mode, moped mode and pure electric mode to choose
● LED front light to travel safely at night
● Aluminum alloy body for a maximum payload of 120 kg
● Suitable for adults and teenagers
Parameters:
- Wheel size: 16 inches
- Nominal motor power: 250W
- Battery: lithium ion battery from 5,8 Ah
- Charging time: 3 hours
- Maximum speed: 25 km / h
- Maximum load: 120 kg
- Input voltage: 100 - 240V
- Front fork: aluminum alloy
Featured
🇨🇳 Priority Line Delivery (Delivery 10-15gg, NO customs) ✈
Are you interested in bidding? Follow our Telegram Channel!
A lot of discount codes, some exclusive offers from the group, phones, gadgets and gadgets.