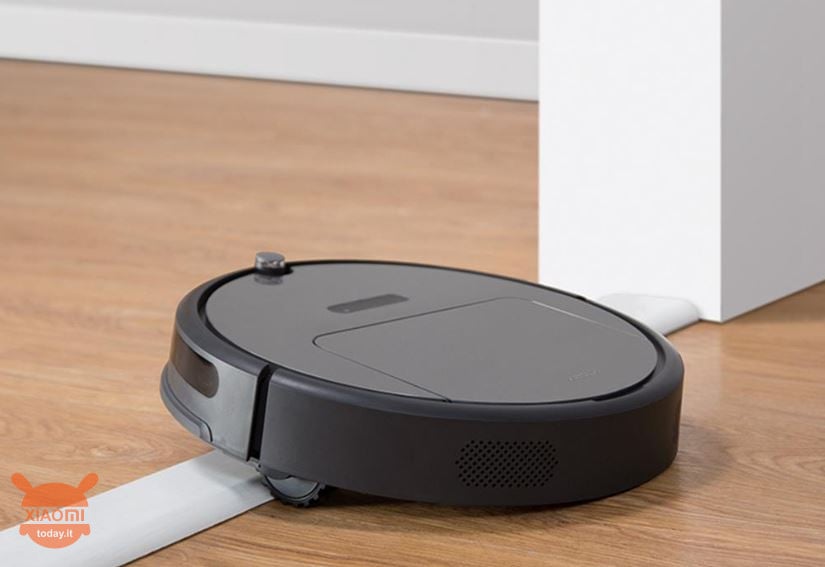 Cleaning will no longer be a problem thanks to the Xiaomi Roborock Xiaowa E35: you just have to program it and he will take care of the rest!
🇮🇹 Express Shipping BRT from Italy Stock 🚚
Ask us about international distributors
The Xiaowa E35 is equipped with a double gyroscope (one high-precision EPSON, and one six-axis BOSCH) that allows to reduce errors in evaluation and to collect more precise information on distances, angles, and 13 types of different sensors which guarantee the elaboration of the most efficient paths to take for optimal cleaning. The robot vacuum cleaner will learn independently not to go over and over again in the same place unnecessarily and to maintain regular steps for uniform cleaning without forgotten areas. Also, once his route is complete, he will be able to find the quickest route back to his charging station.
If the charge drops below 20% in the middle of its work, that's no problem: it's smart enough to go back to the charging base, and get back on track by itself once it reaches 80%!
The cleaning results of this robot vacuum cleaner are also absolutely exceptional. With a suction power of 2000 PA and its coordinated rotating brushes, it ensures an impeccable and perfect result. The Xiaowa E35 filter uses a biomimetric system to ensure the perfect degree of humidity of the cloth thanks to the capillary principle that reabsorbs excess water.
Even obstacles ... are no longer an obstacle for the Xiaowa E35, its wheels can in fact overcome thresholds and steps up to 2 cm, and it is programmed to actively seek a way out in case it finds itself stuck in a complicated environment . The "Carpet Boost" mode allows it to be efficient even on carpets and rugs, and it can also slow down its run when it realizes that it will encounter an obstacle in order to avoid collisions with your furniture.
What remains to do to you? Simply program it or give it away wherever you are through the Mi Home app and enjoy a clean house effortlessly!
We remind you that all items purchased on geekmall.com they enjoy one Italian warranty of 2 years, shipping by express courier to 24 / 48h and assistance / repairs in Italy. Also for all other items on the site you can use our generic coupon XMTODAY5
🇮🇹 Express Shipping BRT from Italy Stock 🚚
Ask us about international distributors
Are you interested in OFFERS? Follow our TELEGRAM Channel! Many discount codes, offers, some exclusive of the group, on phones, tablet gadgets and technology.