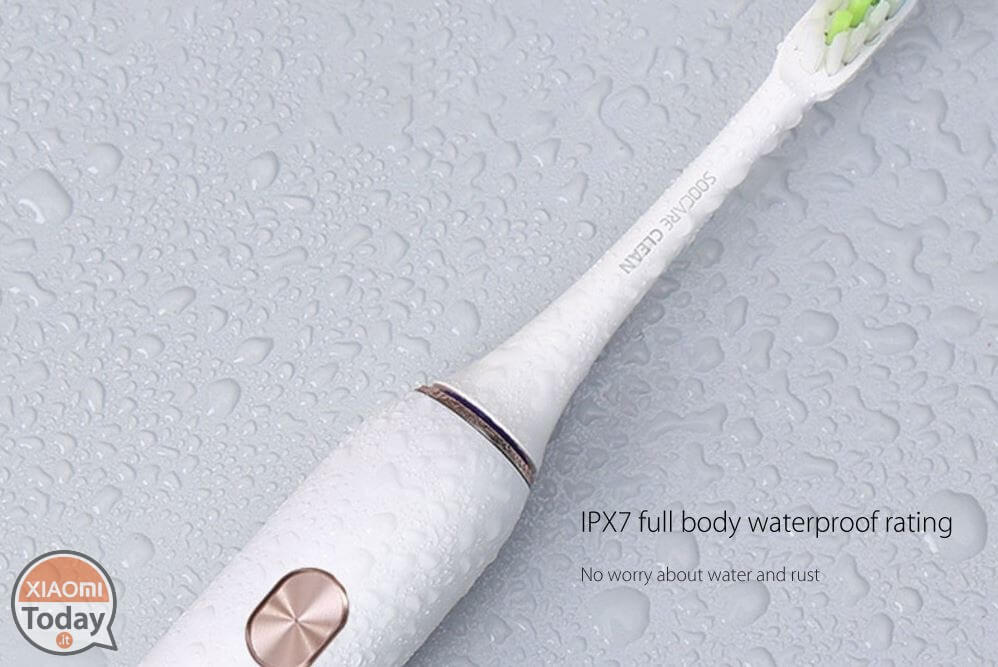 Experience an unparalleled oral hygiene experience with the Xiaomi SOOCARE electric toothbrush, now available at a great price:
Featured
🇨🇳 Priority Direct Mail Shipping (Delivery 10 / 15gg, NO customs) ✈
Air Air Parcel Shipping Register (Delivery 7 / 35gg, NO customs) ✈
Characterized by an extended autonomy up to 25 days, guaranteed by the 1000mAh battery, the SOOCARE toothbrush offers a deep and complete cleaning. Thanks to the customization of the parameters, which can be done via the app, it will be possible to adjust the behavior of the toothbrush according to our preferences. The application also offers some interesting statistics and can help improve brushing, providing interesting insights on the remaining plaque and other useful information.
Featured
🇨🇳 Priority Direct Mail Shipping (Delivery 10 / 15gg, NO customs) ✈
Air Air Parcel Shipping Register (Delivery 7 / 35gg, NO customs) ✈