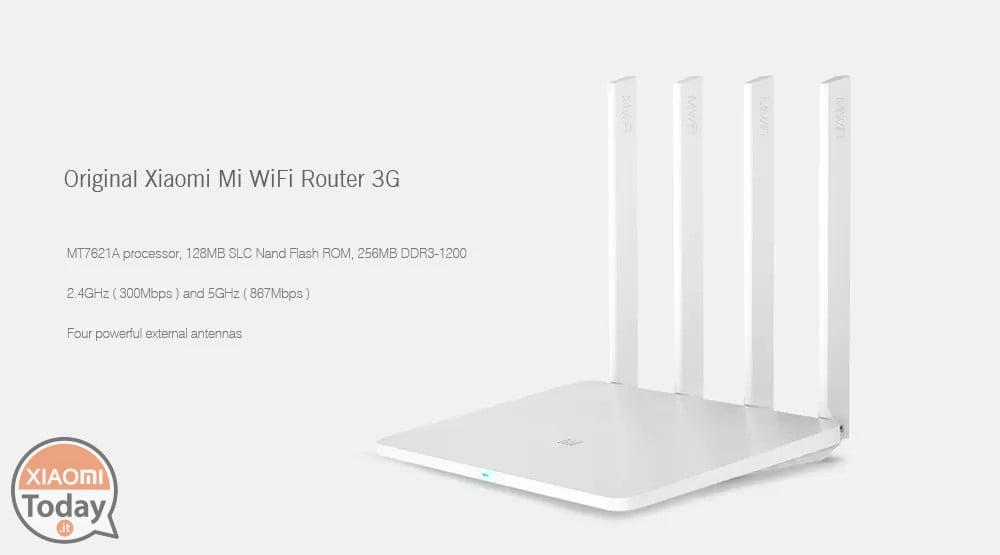 With the Xiaomi 3G WiFi router you will no longer have any bandwidth problems! Take advantage of the offer and bring it home at a super affordable price:
Featured
🇨🇳 FREE Priority Line Shipping (10 / 20gg, No Customs) ✈
This router is the improved version of the 3 Mi WiFi Router. With a wireless 867Mbps speed through the 5GHz band and the 300Mbps on the 2.4GHz band, the device guarantees excellent performance, while the coverage is offered by the 4 high-gain antennas, which make it ideal for larger homes. The implementation of the MT7621A MIPS dual-core processor and the use of 256MB RAM DDR3-1200 ensure an excellent response in streaming, gaming and other expensive activities. We also point out that the router settings can be easily modified through the smartphone app.
Featured
🇨🇳 FREE Priority Line Shipping (10 / 20gg, No Customs) ✈