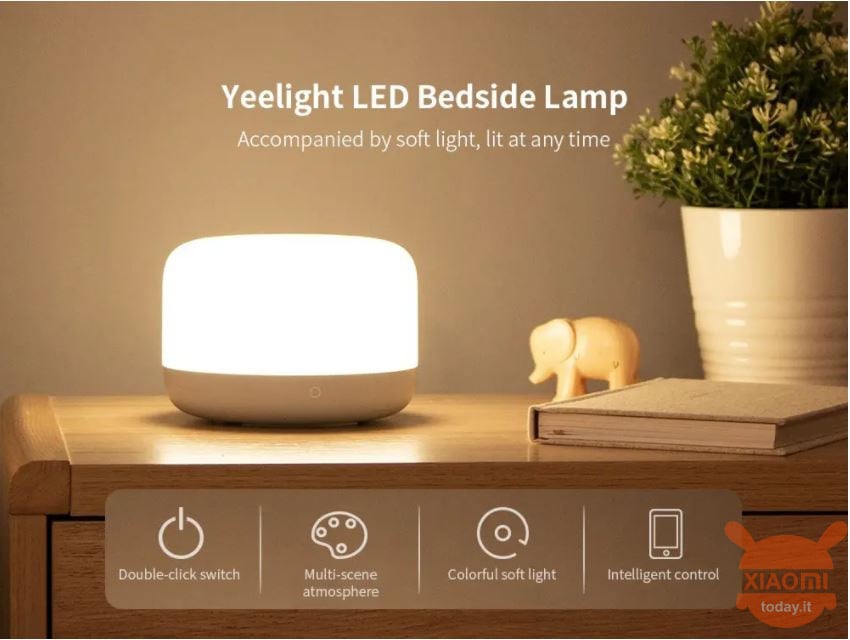 Are you interested in OFFERS? Be smart and subscribe to our Telegram channel! Lots of discount codes, offers, pricing errors on technology from Amazon and the best online stores.
If you love reading while you are in bed the Xiaomi Yeelight Bedside Lamp is the one for you. Camouflaged in appearance like a vase, the Xiaomi bedside lamp will allow you to adjust and choose the color you prefer to spread a slight light throughout the room ... or why not, to fill it with color! Now available in a new version!
Are you undecided about the color? Xiaomi Yeelight Bedside Lamp will make it even harder to choose with its 16 millions of different color tones! Yes 16 million, you understand it well!
Obviously it is also adjustable in intensity of diffusion, both directly from the lamp and through a special application, with which among other things you can also decide to turn the light on or off… ah! What a convenience not having to get out of bed!
The Xiaomi lamp then meets you and will allow you to adjust the power on an alarm (via Mi Band or phone) or set a sleep timer directly from the top of the lamp.
Obviously, do not worry! You won't get burned! It's LED!
From today the new versions are also available, the Xiaomi MJCTD02YL and the YLCT01YL! Always RGB and always controllable by application!
Did not I convince you? Then when you have to get up at night to turn off the light on, we'll talk about it again!
Xiaomi Bedside Lamp offers