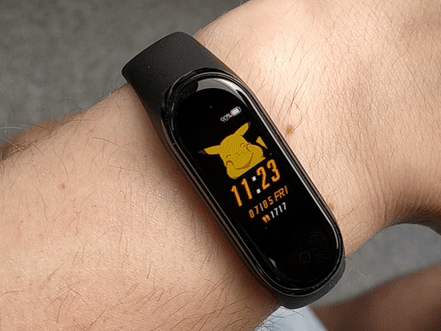 Xiaomi Mi Band 4 is recently on the market and is already a record of sales but above all we have seen that the company has recently released support for the Italian language, in short this is one of those moments in which we find ourselves in front of a real best buy, thanks to a color AMOLED display that completely revolutionizes the fitness experience of the fitness tracker.
But I am sure that many have been fascinated by watchfaces, which have always been synonymous with personalizing their wearable gadgets and so today we are going to see together how to install new watchfaces, with just a few simple steps directly from your smartphone.
Xiaomi Mi Band 4 - COMPLETE REVIEW
Of course this is not an official procedure, but still simple to carry out. But let's not waste any more time and proceed with this little guide that will lead you to have a brand new watchface on your Xiaomi Mi Band 4.
1
First go to the site Amazfitwatchfaces.com and provide to download the watchface that best suits your tastes. You will end up with a file in .bin format
2
At this point, go inside the Mi Fit app and apply any dial / watchface
3
Now open the file manager of your smartphone and go to the folder Android -> Data -> com.xiaomi.hm.health -> Files -> watch_skin_local -> folder of the last selected watchface (opening them you will find the images, so it will be easy to recognize them). Inside you will find 3 file, that is the image of the watchface, an .xml file and a.bin file
4
Copy the name of the .bin file and delete it
5
Now go to the folder where you downloaded the watchface from the site (usually it's the Download folder) and rename the watchface with the name you copied
6
At this point, copy the newly renamed file and paste it into the folder where we previously deleted the original .bin file
7
Go back to the Mi Fit app and reapply the same watchfaces you selected at the beginning of the procedure
7
Once you sync your Mi Band 4 you will enjoy your personalized watchface