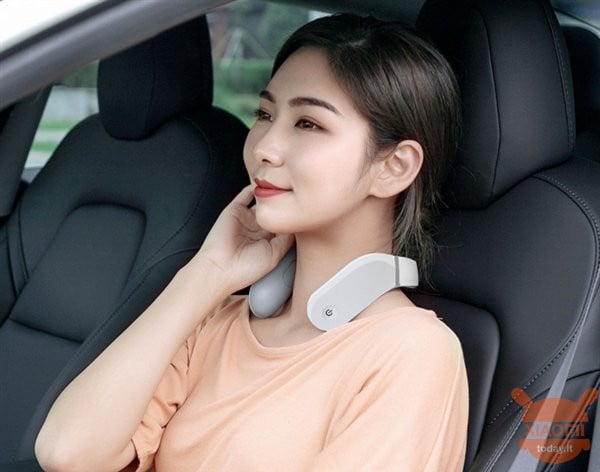 From the most conventional objects to the strangest ones, on the Xiaomi Youpin platform we have seen everything, although it must be admitted that all but all the products so far offered in crowdfunding have proved useful in everyday life. No wonder then if today we see a gadget with a futuristic design but with the typical utility of an old man. Seriously, today we talk about the Xiaomi Jeeback Neck + Massager G2, offered for only 249 yuan, about 32 at the current exchange rate, with which you can literally say goodbye to neck pains.
Definitely a useful object for everyone considering that unfortunately, we are increasingly facing a sedentary life and the adoption of incorrect postures, which lead to annoying neck pains. Pains that over time can degenerate chronically, causing dizziness, headache and in the worst case even deformation. To remedy this, we find Jeeback Neck + Massager G2, which is formalized with a scarf design in color and white with metal details, weighing just 190 grams so as not to stress the neck further.
There are three massage heads that deal with giving relief to the different areas of the neck and that are adaptable in the position based on the user who uses them. On a more technical level, the Jeeback massager uses TENS (TransCutaneous Electrical Nerve Stimulation) technology with low frequency pulses to simulate the three main massage techniques, namely kneading, scraping and acupuncture. Each of these different massage techniques can be set on 15 intensity levels but if necessary you can also choose an automatic mode.
Among the feautures of Jeebakc we also find a heating mode, useful especially in winter to the unlucky users who suffer from neck pain. The company promises a constant temperature of 42 ° C, suitable for the optimal resolution of such disturbances. It is possible to use the Jeeback Neck + Massager G2 massager up to 8 days with an average use of 30 minutes per day while recharging takes place via a USB Type-C port, but an energy saving function with automatic switch-off is also available if necessary. if no skin contact is detected for at least 60 seconds.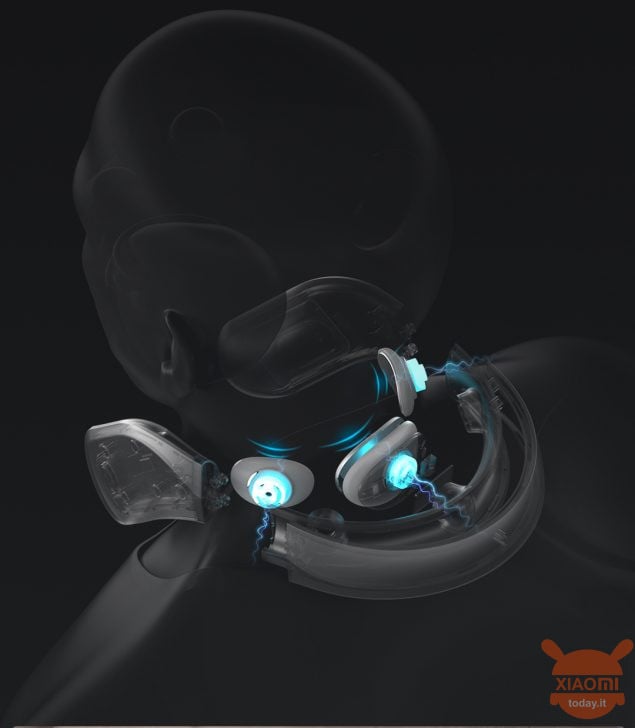 There is no shortage of the companion app, through which to control the gadget's functions, without having to resort to the combined controller. From the 25 September the first shipments and perhaps the first extras are expected at alternative stores. And are you ready to compare it?
Are you interested in OFFERS? Follow our TELEGRAM Channel! Many discount codes, offers, some exclusive of the group, on phones, tablet gadgets and technology.