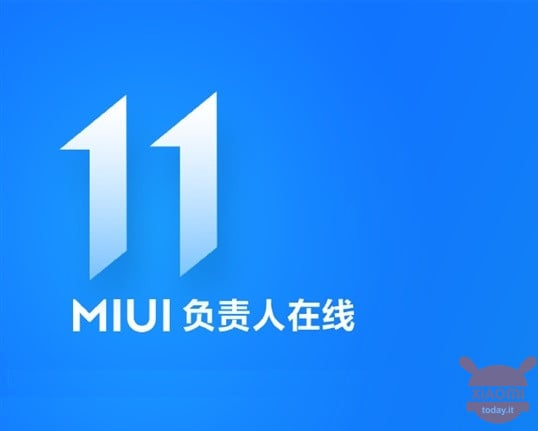 It is the news that we are all waiting for a long time, even more than therelease of the new Redmi smartphones. Since his birth (today, 9 years ago) the MIUI continued to develop relentlessly improving and improving with it the user experience. Now in the tenth release of the operating system based on Android, many users have expressed the need to change something: the need for one was felt in the air rejuvenation of MIUI e Xiaomi, which has always paid attention to users, has put the hands back in the dough and started developing the latest release. Apparently, however, the wait will not be long since an official officer, on the well-known Weibo social network, has offered two tickets for the own conference dedicated to the MIUI 11 to be held on September 5.
Warm up the engines for MIUI 11 because it's coming!
The employee who responds to the nickname Xiaofan, which we read to be a software industry manager Xiaomi dedicated to MIUI, has published a post Weibo

that would announce a sort of lottery to make users win two tickets for entry to the conference dedicated to MIUI 11 to be held on September 5 2019 at 10.10.
"Everyone always asks when the MIUI 11 will be released. Although the business plan is not to say it in advance, to thank everyone for the long support and attention, I will make 2 tickets available for the MIUI 11 conference in advance. "
With these words the Product Director and MIUI Experience General Manager threw the bomb. obviously this is not the release date of the eleventh release, but of a conference that we imagine will illustrate all its features. Despite this, however, it is not excluded that by September it will be officially released by update for all supported devices. Many are those who are waiting for her, indeed all: the dark mode applicable on the whole system and the resolution of problem of advertising are among the most awaited features. For you, when will the launch be official? Write to us in the comments!
Are you interested in OFFERS? Follow our TELEGRAM Channel! Many discount codes, offers, some exclusive of the group, on phones, tablet gadgets and technology.