Once again we return to talk about Xiaomi and its crowdfunding, thanks to two new products, one of which is also compatible with the Mi Home app. Specifically, a new digital thermometer on which a large LCD screen is placed for the clear display of the temperature detected by our body. This new thermometer is proposed as the natural evolution of what the company presented a year ago.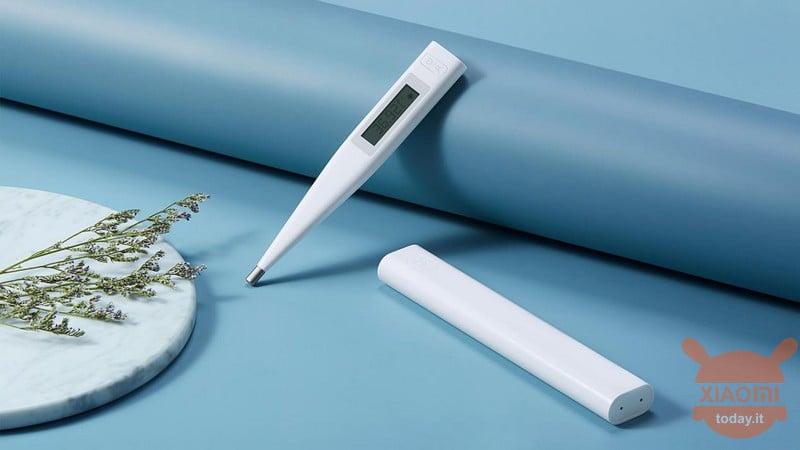 The Mijia digital thermometer supports two temperature measurement modes: rapid measurement, i.e. in 30 seconds you can quickly obtain the body temperature value or once the rapid temperature measurement is completed, it remains in the memory and continues detection for about 5 minutes until a small reminder is issued, to notify us of the measurement which is naturally more precise.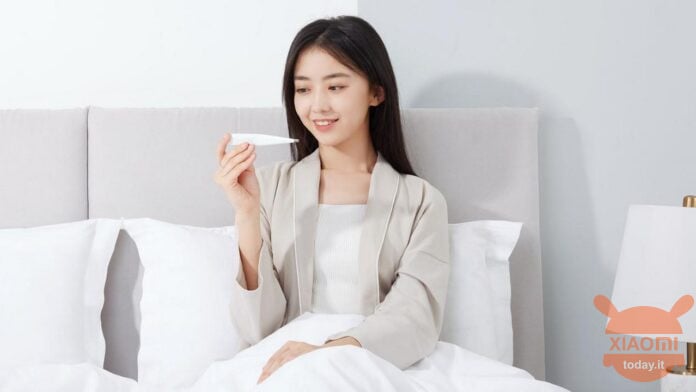 As mentioned before, the new Mijia thermometer can be connected to the Mi Home app allowing you to have a history of all the measurements made over time, also having the possibility to view everything graphically. An ideal solution for those who must keep their temperature under control, such as in the fertile period of women. Through the app you can also store different user profiles, in total up to 9, to get a personalized history of temperature monitoring. The price is 69 yuan, equal to about 9 euros at the current exchange rate.
Crowdfunding Xiaomi: new thermometer and transparent speaker with 21 ″ display launched
The second product is certainly impactful. Xiaomi launches through crowdfunding a speaker that incorporates a 21-inch transparent display, through which you can view the lyrics of the songs being listened to. The name of the product is MORROR ART and has dimensions of 525 x 140 x 322 mm and a weight of 10 Kg.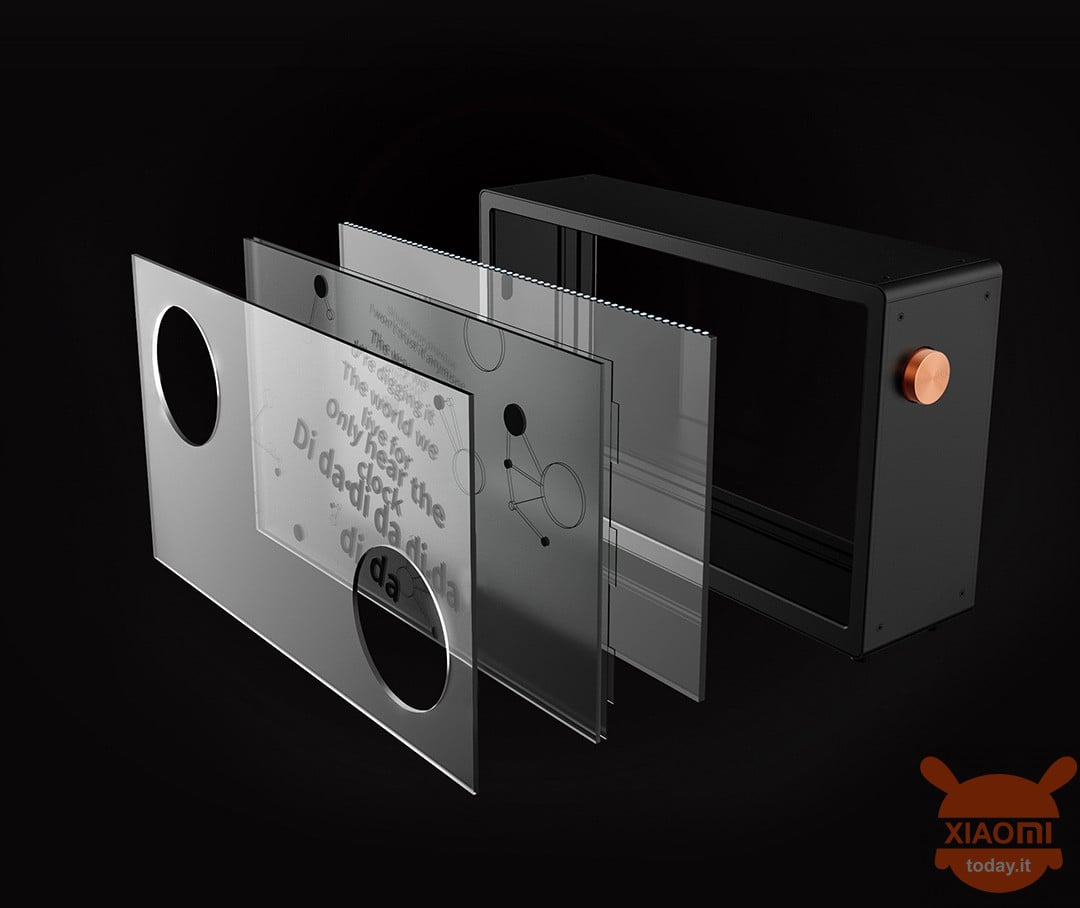 We find the presence of two 100 mm drivers with power of 20W each and a frequency range that goes from 20 to 20000 Hz. At the level of connectivity there is a Bluetooth 4.2 module with which to synchronize audio and text with your smartphone.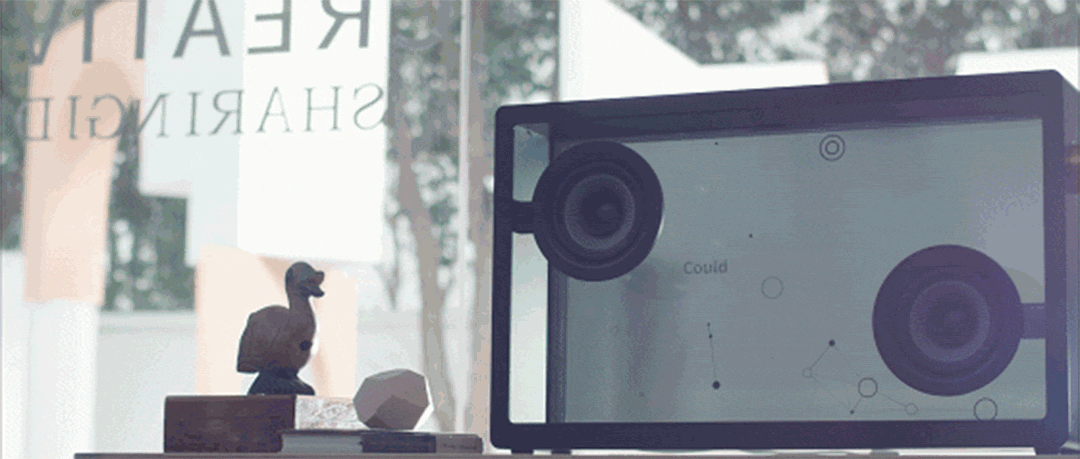 But the extraordinary nature of this product lies precisely in the inclusion of a 21-inch screen on which the texts of the songs reproduced will be shown. A screen with 1920 x 1080 Full HD resolution while for the compatible codecs we have MP3, WMA, FLAC and AAC, with 32-bit stream and HiFi sound.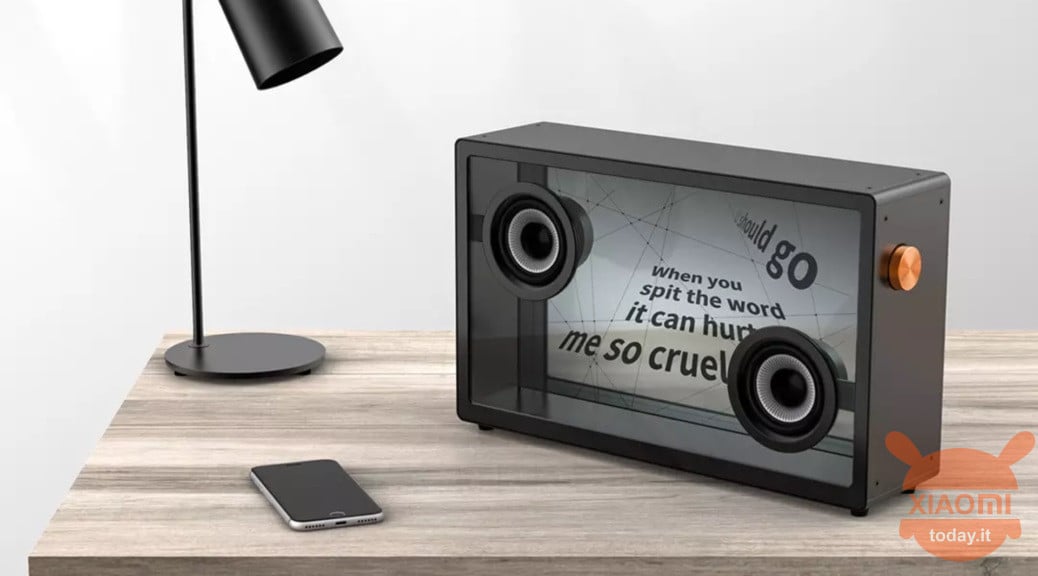 It is not clear whether all the songs will be compatible with the text display. The crowdfunding asking price is 2999 yuan, equal to about 390 euros, a decidedly high price but which is justified according to the manufacturer by the sublime quality of the sound, the production materials and the inclusion of the screen. Sales as of January 31, but we will probably hardly find it available for import into our country.
Are you interested in OFFERS? Follow our TELEGRAM Channel! Many discount codes, offers, some exclusive of the group, on phones, tablet gadgets and technology.