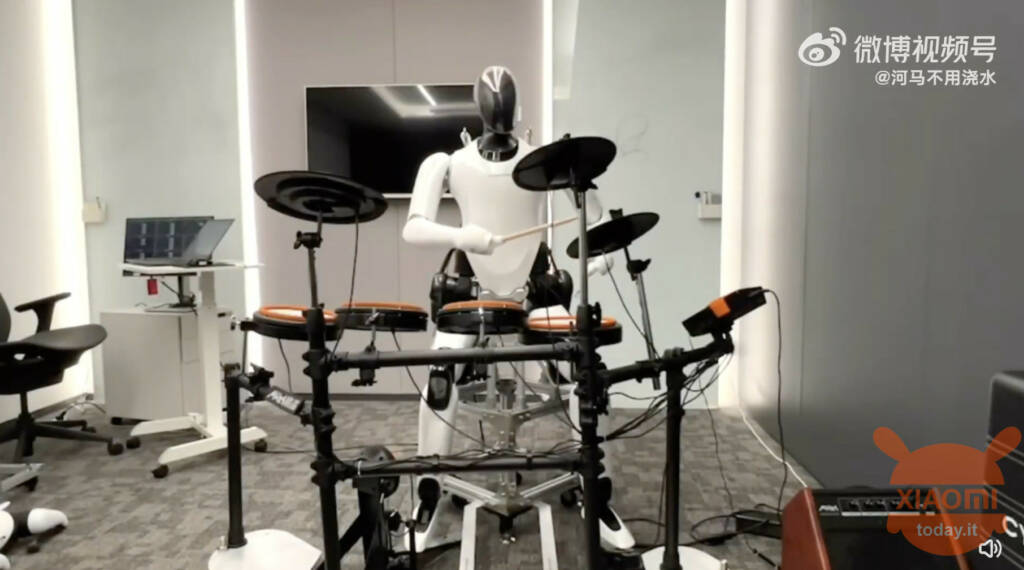 Last August Xiaomi presented CyberOne, his first robot in human form (without expressions). From the first images we were able to see what are the capabilities of the device that will help men to do heavier jobs in the future. However, that was just a taste. Today the Chinese company delights us with something more: it shows the ability of the Xiaomi robot to play the drums like a true professional…or almost.
A new video stars CyberOne, the robot from Xiaomi, who plays the drums like a real PRO! Leaps and bounds with AI!
In addition to the smartphone, smartwatch and tablet Mix Fold 2, Xiaomi introduced another unusual novelty a few months ago: the humanoid robot CyberOne. He is able to move independently, carry objects, recognize human emotions and… play the drums. In a recent video published by the company on Weibo, we see the Xiaomi robot use chopsticks like a pro. Of course, the speed is not that of Jay Weinberg, but that's not too bad for a humanoid either. Let's see it below.
Recall that CyberOne can walk and pick up objects while moving at a speed of 3.6 km/h. Thus, at the presentation, the Xiaomi robot took the stage with a flower, giving it to the head of the company. Its legs are powered by motors with a maximum torque of 300 Nm. The Chinese giant claims that the humanoid robot can recognize 45 different emotions by the tone of a person's speech. The "face" consists of a flexible OLED panel and cameras and microphones are integrated in the head for spatial orientation and sound recognition. Xiaomi CyberOne's design has 21 degrees of freedom thanks to 13 movable hinges.
The device is currently in an early stage of development and the date of its commercial release has not yet been announced. But the estimated price is known: from 600.000 to 700.000 yuan, approximately from € to € 89.000 100.000.