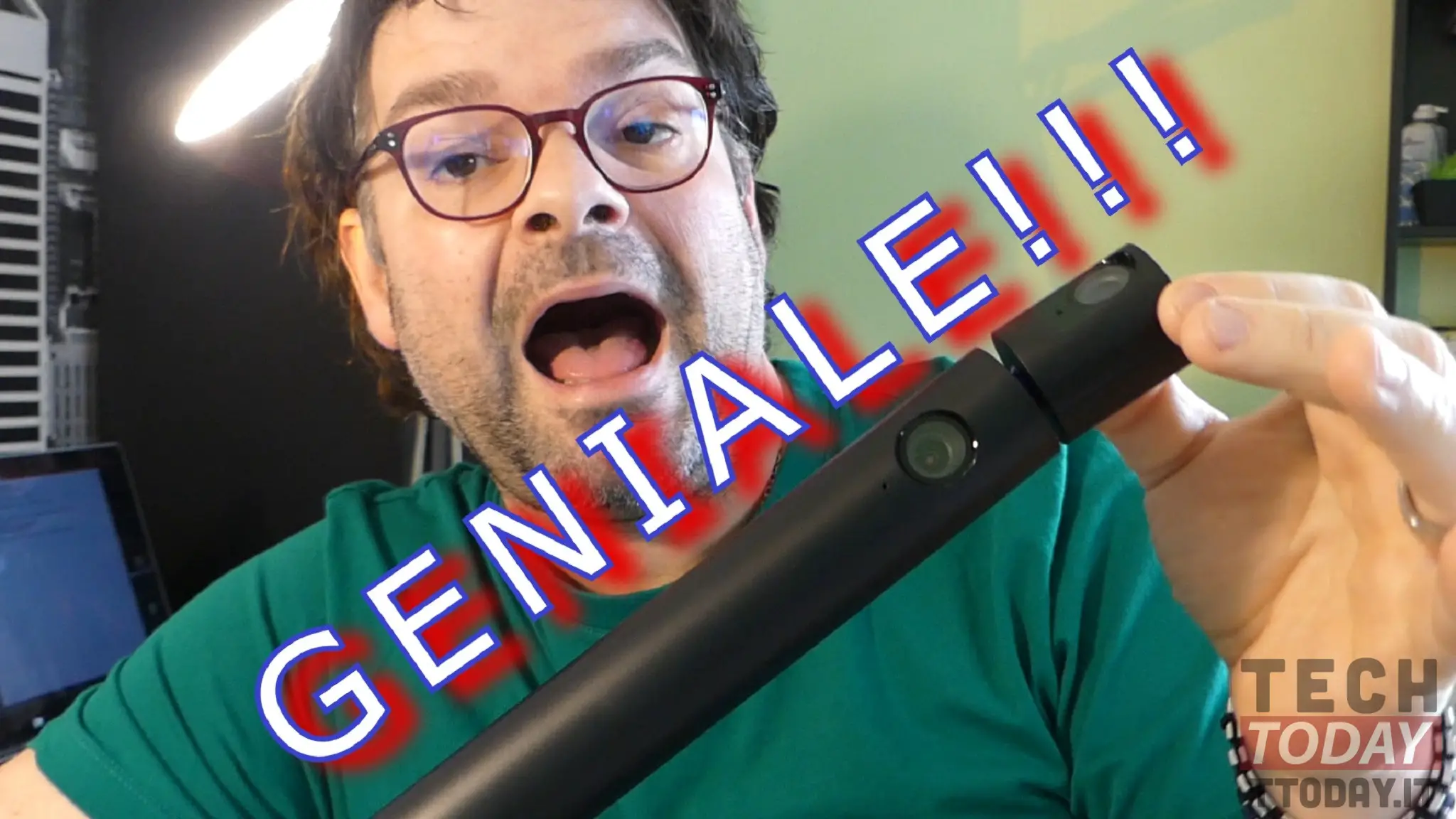 Are you interested in OFFERS? Be smart and subscribe to our Telegram channel! Lots of discount codes, offers, pricing errors on technology from Amazon and the best online stores.
Since the word PANDEMIC unfortunately began to circulate in the daily vocabulary, other words have also undergone a surge in use, such as DAD (distance learning), smart working, etc. Therefore devices such as webcams have had an increase in sales , allowing you to connect people thousands of kilometers away from each other. The quality of the images captured by these devices therefore becomes an important feature as is the microphone, but apart from the above use, a good webcam is also useful to the creator of streaming videos, such as video players, who through live on platforms like Twitch offer minutes of entertainment to their followers. But why settle for a trivial webcam, when we can have one that integrates two optics and two microphones allowing uses that go beyond the imagination? So here I am to tell you about CZUR HALO.
Amazon offers
€79,00
available
to March 26, 2023 11:44
Last updated on March 26, 2023 11:44
Let's start as usual from the unboxing of the product, which is shown with a black hardcover and with the serigraphy of the product in the first place. Inside we naturally find in addition to our CZUR HALO, protected by two sponges and a tissue, also the USB-A / USB Type-C power cable and the product instruction manual.
The shape of this webcam is decidedly unconventional, looking more like a turret, where we find the two optics at the upper end. The first, the upper one, allows a rotation on the horizontal axis of 270° as well as an inclination on each axis of 30°. The secondary one, on the other hand, allows it to be rotated on the horizontal axis by 180°, acting on the base of the product. Both lenses offer a 2 MP sensor, capable of capturing video with 1080p 30fps resolution and 90° field of view. Furthermore, both cameras offer a microphone and this allows, for example when we direct one or the other lens towards a subject, to capture the audio in a directional way.
The body is made of plastic materials, with the exception of the base which is made of metal. Below it we find the non-slip rubber pads for greater stability on the surfaces while on the side we find the Type-C power port. Furthermore, no additional drivers are required, so the CZUR HALO is plug & play, compatible with both Windows, Mac and Linux devices.
As already mentioned, the peculiarity of this webcam with dual optics lies in the fact that we can direct the two cameras as we please. A useful function for example if we want to record an interview or if we want to frame ourselves and a product with the other camera, for a video review or a tutorial.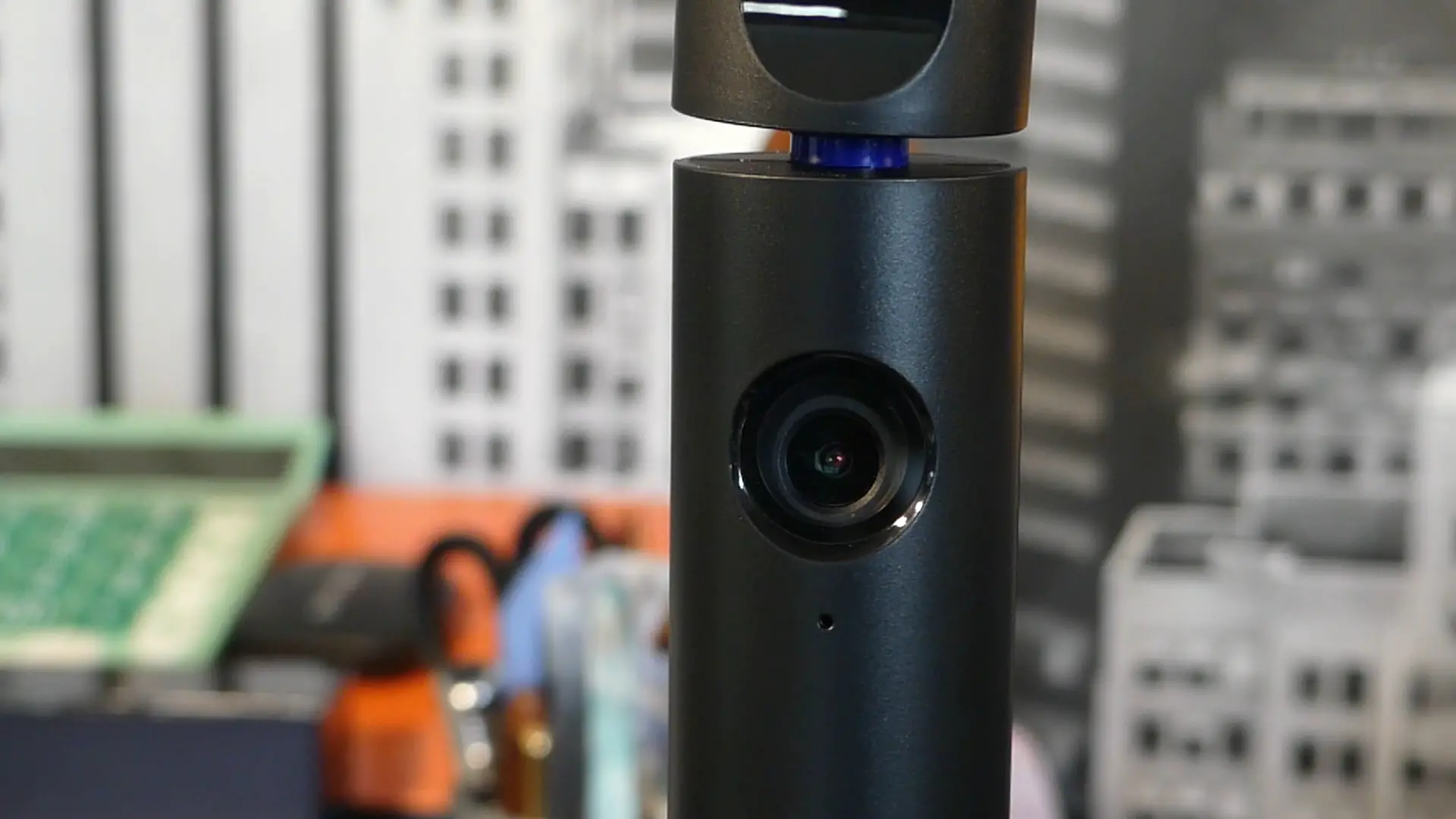 Another positive thing is that the CZUR HALO is fully compatible with any video communication system, such as Skype, Twitch, Google Meet, Microsoft Teams, Tik Tok, Zoom etc. But like any good self-respecting technological device, the The company also makes proprietary software available, through which we can indulge ourselves with some exclusive features.
Of course we can also take photos, to share on various social networks or to attach to articles and texts in general. The quality of the recording and of the photos is absolutely not to be discarded and if you are good at calibrating the ambient lights you will get good results. A little disappointing, however, are the microphones, which capture a lot of background noise and return a rather muffled audio.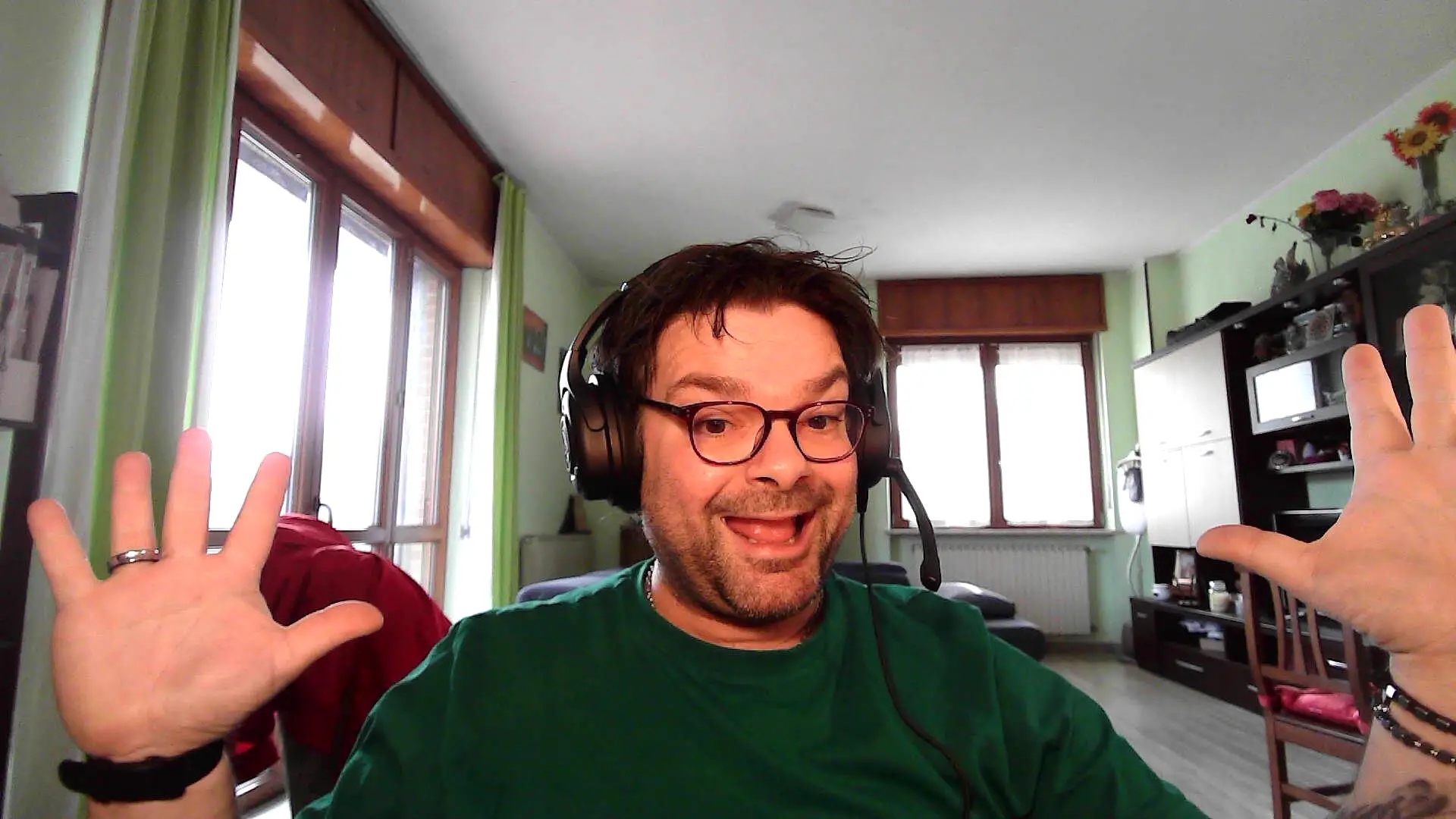 Returning to the software, which can be downloaded directly from the manufacturer's official website, this allows us to adjust the image parameters, such as saturation, color temperature and brightness, but also enable some basic effects. We can then also zoom the images for each lens, as well as place them side by side for a maximum number of 4 lenses, if we have 2 more webcams or an additional CZUR HALO available. Another nice feature is the ability to enable a watermark on our video.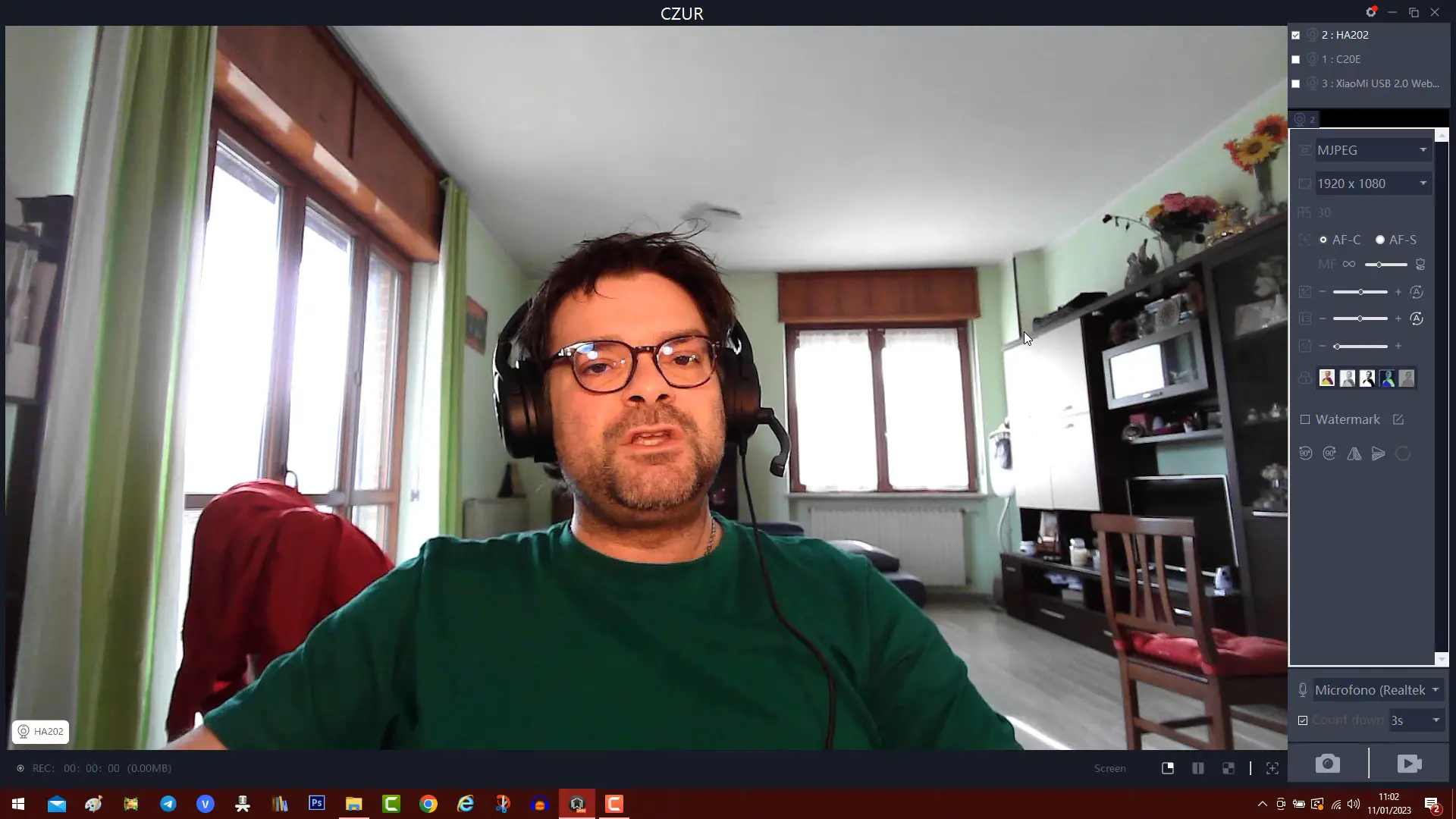 Amazon offers
€79,00
available
to March 26, 2023 11:44
Last updated on March 26, 2023 11:44
CONCLUSIONS
CZUR HALO is an ideal webcam for conferences, video calls, live streaming and recordings in general whose only limitation is that it cannot be connected to smartphones and/or tablets and the absence of an adjustable focus, but its potential is also expressed by an HD video/photo capture without any flickering or jerky even on moving subjects. The stand-alone tower of the right height to frame the seated subject makes this device a good alternative to monitor webcams, especially when using a laptop.