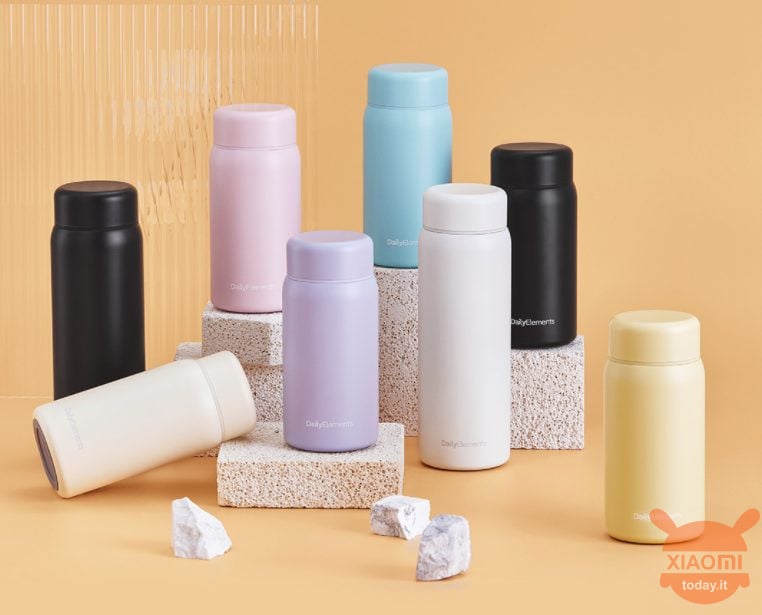 Chinese smartphone maker Xiaomi recently launched a new lifestyle consumer brand under the name "Daily Elements". This brand positions itself in the consumer goods market, focusing on creating good products for everyday life with a sense of science and technology, as well as producing modern products for consumers through the use of new materials, new technologies and new processes.
Daily Elements Pocket Thermos in crowdfunding: pocket thermos with titanium coating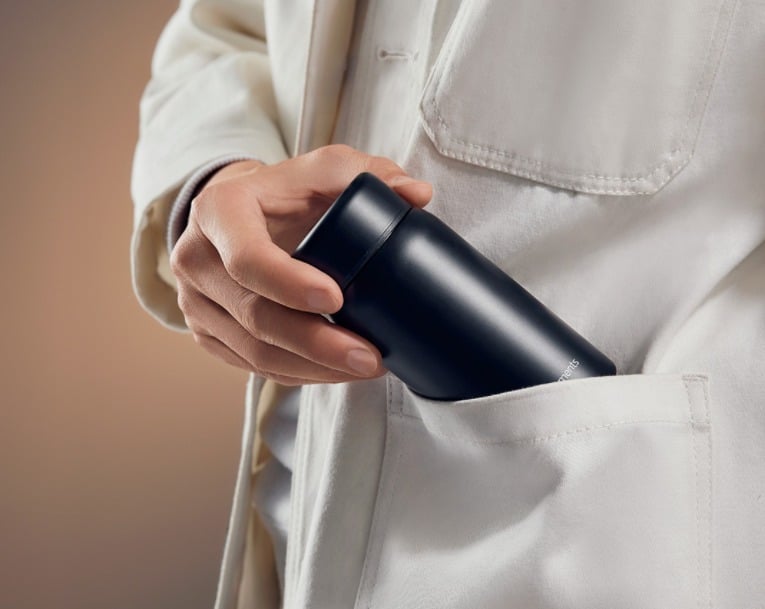 At the moment, Daily Elements has more than 10 products already on sale, such as super wind resistant umbrellas, large capacity fleece, super washable T-shirts and carbon alloy running shoes.
Well, today Daily Elements presented the Pocket Thermos, a special thermos with an internal tank in pure titanium, compact and portable. The retail price starts at 129 Yuan (18 euros), but the current crowdfunding price starts at just 99 Yuan, about 14 euros, for the 210 ml version, while the 310 ml version will be available for 119 Yuan, 17 euros. .
Returning to the product, Daily Elements special titanium pocket thermos adopts a 5-layer structure, i.e. one layer of pure titanium, one of 304 stainless steel, one copper plating, one vacuum layer and again one layer of 304 stainless steel) . The just mentioned vacuum coating can keep the heat for 6 hours, so a very long storage.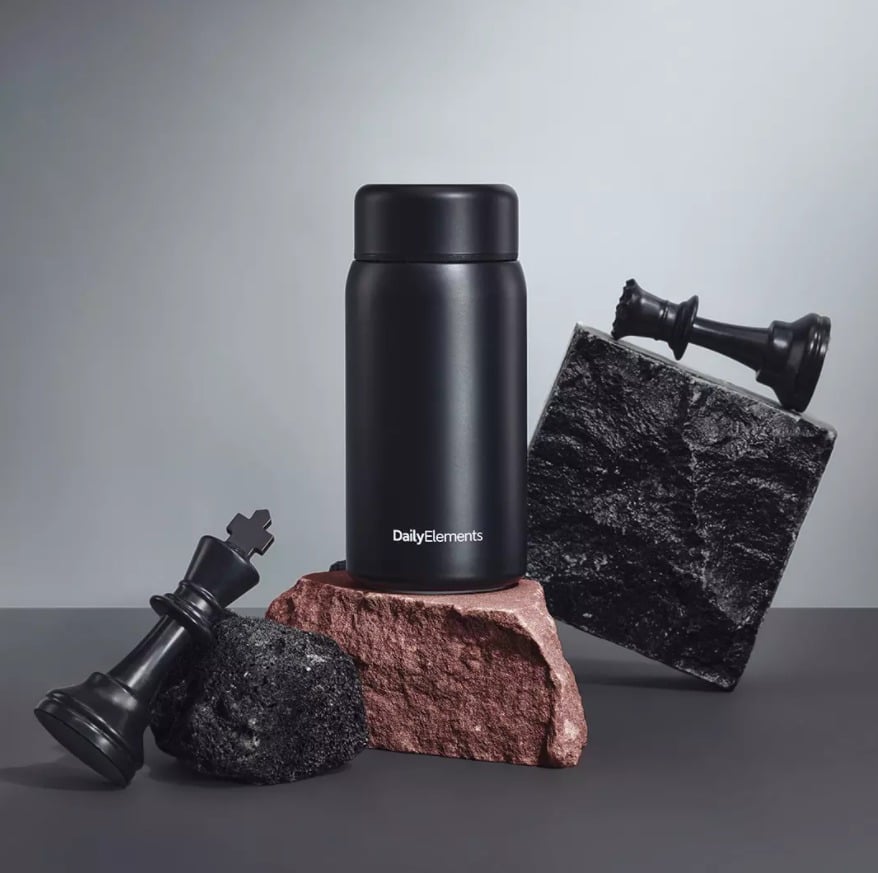 The brand also reveals that the copper-plated reflective layer can effectively reduce vacuum radiation. It uses advanced high pressure vacuum technology to form a vacuum insulation layer, which can effectively block convection and heat conduction to achieve heat preservation.
For the rest, the Daily Elements Pocket Thermos uses titanium material, which is different from stainless steel. Titanium is an inert metal, has a light weight, high strength and increased safety. It is a great material for contact with food and can be safely filled with tea, juice, milk, coffee, carbonated drinks and much more.