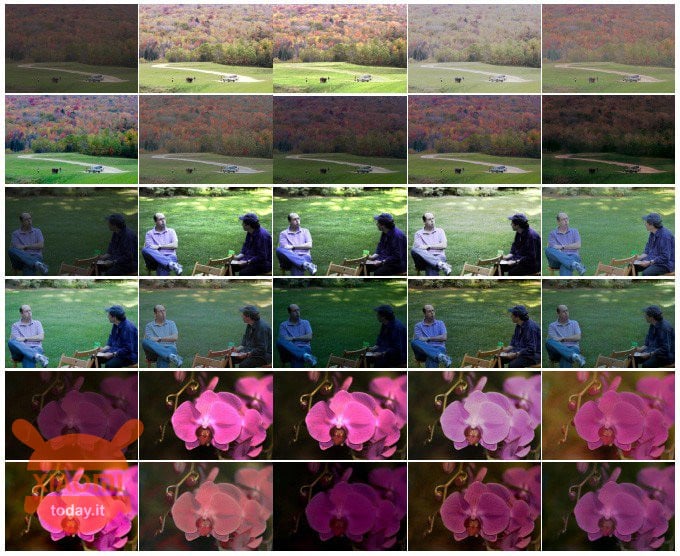 In the last year that is coming to an end, we have seen how the biggest mobile phone brands have increasingly focused on the photographic sector of devices: there was not only talk of a best camera mounted on the best device, but of algorithms to be used through artificial intelligence on even more "dated" devices. Xiaomi for example, as we reported here, has focused on the acquisition (in part) of Meitu that he has plenty of beauty algorithms and imaging patents at his disposal; this, coupled with Xiaomi's super competitive prices, will surely bring a software improvement to theartificial intelligence dedicated to the photographic sector. But today's news is another: following a cross-study "DeepExposure: Learn to exhibit photos through antagonistic learning in a reinforced asynchronous way" in Casa del Peking University, South China Normal University and Xiaomi technicians we have come to an amazing result. With the DeepExposure, Xiaomi improves the exposure of photos through AI, without having problems below and overexposure.
DeepExposure: Xiaomi improves photo exposure through AI
The researchers of the Xiaomi Lab describe a solution to the exposure dilemma in 'aforementioned article, accepted a NeurIPS 2018 of Montreal, an event held by the 3 at the December 9 this year. This article describes a AI system capable of segmenting the image into several "sub-images", each associated with a particular exposure. The fusion of these under images with different exposures (from below to over-exposed) leads to a photograph that comes very close to the image perceived by the human eye. The researchers said:


"Accurate exposure is the key to capturing high quality photos in computational photography, particularly for mobile phones that are limited by the size of the camera modules. Inspired by the brightness masks usually applied by professional photographers, in this article we develop a new algorithm for learning exposures with an antagonistic learning of deep reinforcement ".

The technique that allows to execute more instructions in parallel in order to improve the performance of theIA, Nicknamed DeepExposure , starts the image segmentation. Below is a phase in which low-resolution input, sub-images and image fusion are linked and processed. After this the algorithm switches to one finishing phase in which one is evaluated the general quality. Finally, the sub-images are mixed up to the final photo. DeepExposureWorking in this way, she managed to restore most of the details and styles in the original images, while improving brightness and colors.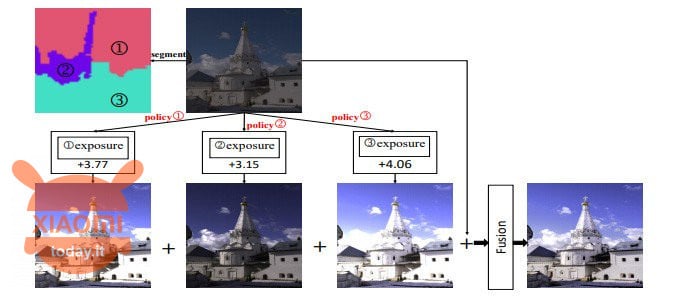 To implement this experiment, Xiaomi used the framework TensorFlow open source developed by Google, a series of GPU Nvidia P40 Tesla and a set of images MIT-Adobe FiveK. The innovative method of DeepExposure serves as a bridge between deep-learning methods and traditional methods of filtering: the methods of deep-learning are used to learn filter parameters, which makes the filtering of traditional methods more precise. Traditional methods reduce training time deep-learning methods because pixel filtering is much faster than that of new technologies.

For Xiaomi, after the acquisition of Meitu's algorithms and beauty filters, sparks are expected for the photographic sector. Will we arrive at an era where mirrorless and reflexes will no longer be needed? What do you think about it? Write to us in the comments
Are you interested in OFFERS? Follow our TELEGRAM Channel! Many discount codes, offers, some exclusive of the group, on phones, tablet gadgets and technology.