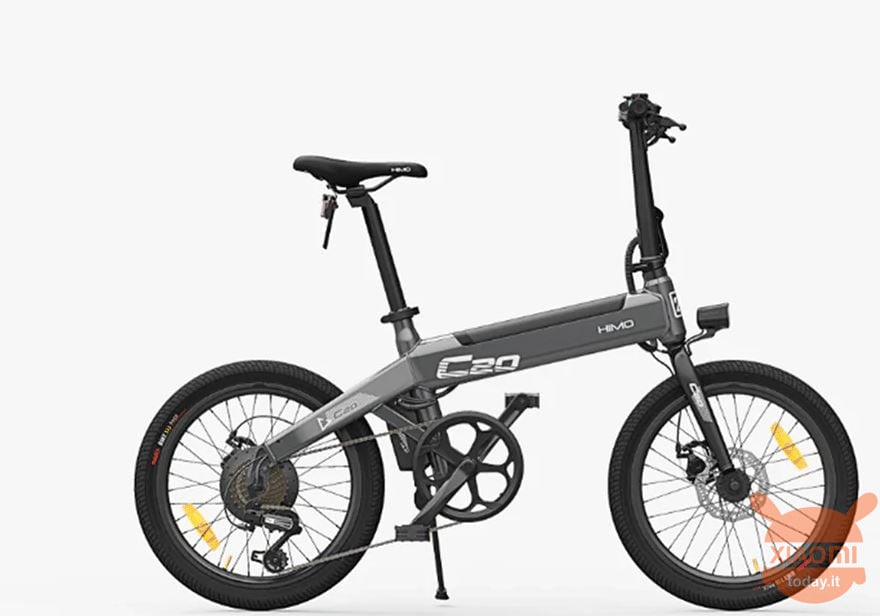 Are you interested in OFFERS? Be smart and subscribe to our Telegram channel! Lots of discount codes, offers, pricing errors on technology from Amazon and the best online stores.
They are now the future of traveling in the city as much as in the villages .. we are obviously talking about electric bikes! And Xiaomi naturally gives us exceptional products with a very high quality / price ratio as always! Today we are talking about the new model, foldable for easy transport even by car, HIMO C20! Really cared for in the smallest aesthetic details and with a powerful 250W motor that combined with the 10Ah battery will allow you to reach an autonomy of 80Km at a speed of 25Km / h!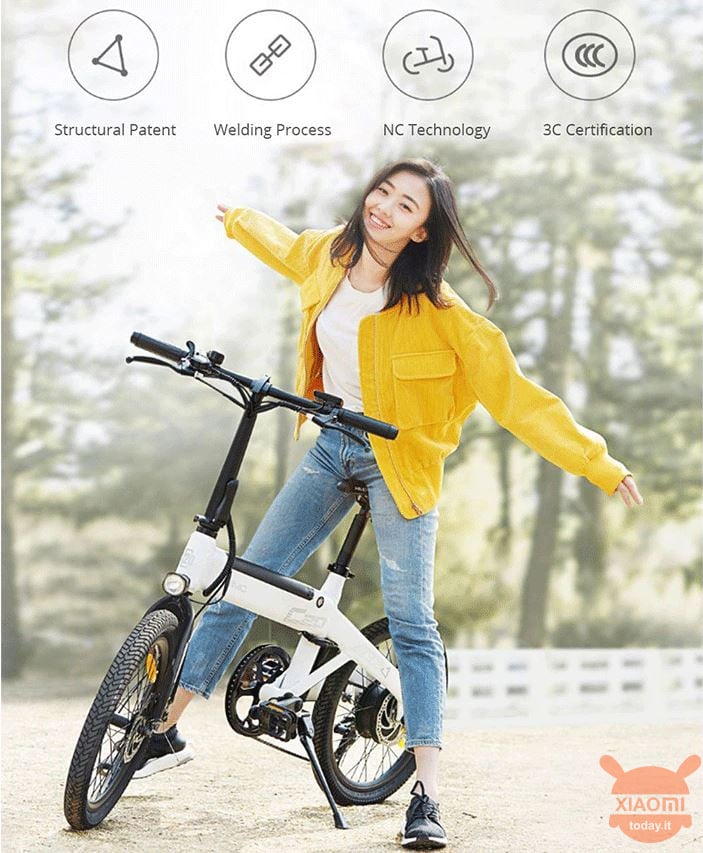 The Himo Z16 version is now also available!
All offers for Xiaomi Himo electric bike
⭐BANGGOOD
🚲 Xiaomi folding electric bike Himo C20 10Ah for € 602
💰 Coupon: BGe4c060
📌 Buy https://xiaomi.today/3eCo6Ni
🚲 Xiaomi folding electric bike Himo Z20 10Ah
💰 Price: 744 €
📌 Buy https://xiaomi.today/3oF5eS5
🇪🇺Fast Shipping INCLUDED from Europe (No Customs)
🚲 Xiaomi folding electric bike Himo C26 10Ah 26 ″
💰 Price: 1107 €
📌 Buy https://xiaomi.today/3CylwCm
🇪🇺Fast Shipping INCLUDED from Europe (No Customs)

🚲 Xiaomi folding electric bike Himo Z16 10Ah (Out of stock)
💰 Price: 532 €
📌 Buy https://xiaomi.today/3oh5qJD
🇪🇺Fast Shipping INCLUDED from Europe (No Customs)
⭐GEEKBUYING
🚲 Xiaomi Himo Z20 10Ah folding electric bike at 744 €
💰 Coupon: GKB928S
📌 Buy https://xiaomi.today/2Z2Fs26
🇪🇺Fast Shipping INCLUDED from Europe (No Customs)
Key Features:
HIMO C20 has a patented structure with an integrated design. It has passed the high-level NC processing technology and 3C certification. With a light frame from 20 inches, high quality and stability.
Three switchable driving modes
HIMO C20 has both electricity and support from your ride.
Shimano Variable Speed ​​Drive
HIMO C20 is equipped with a Shimano 6 speed change system that regulates the driving speed and adjusts the size of the front and rear sprockets. With a brushless DC motor from 250 W you can get great power
Hidden inflation pump
The inflatable tires have a low resistance and a strong grip. The portable pump is hidden in the seat tube and can be used for easy pumping.
Autonomy: 18650 lithium battery, 10Ah of power brings a long lasting power up to 80 km of electric moped mileage. The 2,5 kg battery pack is perfectly hidden in the main beam of the frame. The removable design is flexible for charging.
Specifications:
Brand: Xiaomi HIMO
Type: Electric bicycle
Model: C20
Color: gray / white (optional)
Distance from the center of the front and rear wheel: 965 mm
Maximum speed: 25 km / h
Continuous sailing with electric moped: ≥80 km
Continuous electric mileage only: N50km
100 km Energy consumption: 0,72kw · h / 100km
Load capacity: ≈100kg
Battery type: lithium ion battery
Battery capacity: 10AH
Battery voltage: 36V
Undervoltage protection: 31 V
Overcurrent protection: 15A
Weight and dimensions Product weight: 21,1 kg
Package weight included: 21,5 kg
Product dimensions (W x D x H): 1470 × 610 × 1060 mm
Package dimensions (L x W x H): 1540 * 320 * 780 mm
Package Contents:
1 x electric bicycle moped Xiaomi HIMO C20
1 x instructions