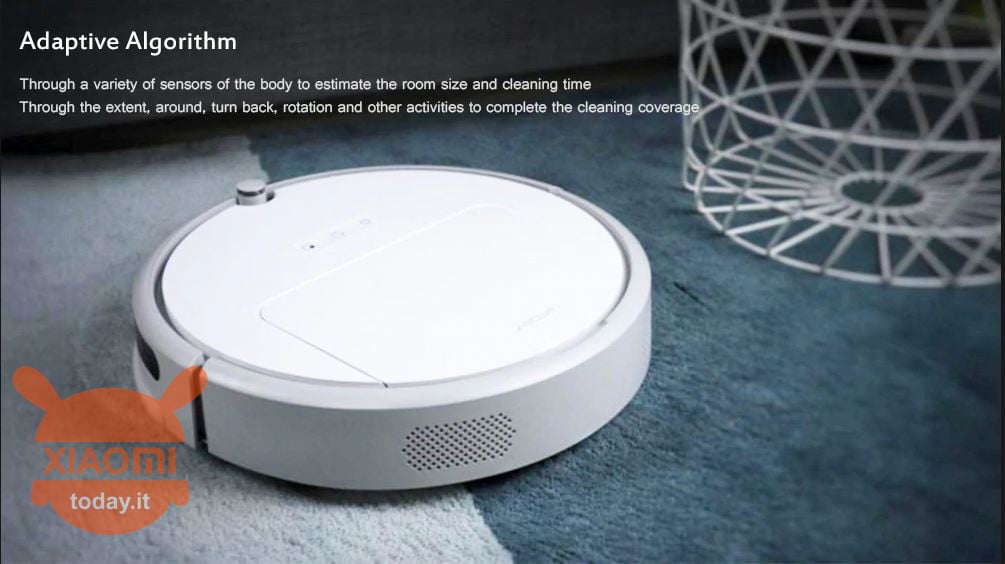 Are you cleaners? or simply do you want to keep the floor clean? Here is another excellent product signed by Xiaomi Roborock!
Full compatibility with the dedicated application that will allow you to plan the "shifts" of your robot's work or to control it in real time even from outside the home.
Below the detailed technical characteristics of the product:
Key Features:
● Scheduled cleaning path
- The dual inertial navigation system of the gyroscope, combined with the double detection of the optical movement and other sensors, allows to reach a planned cleaning path.
● Smart control APP
- You can control the robot at home or away, plan weekly or daily cleanings and check the status
● Large capacity powder box
- With a 640 ml powder box, it can contain large dust without frequently cleaning the dust box
●Integrated 2600mAh lithium-ion battery
- Great for small or medium homes
● Autoricarica
- When the electricity is less than 30% or the cleaning job ends, the sweeper will return to the charging base, saving time and effortlessly
● Strong climbing ability
- Able to climb a slope of 2 cm, protecting your floors
specifications
● Aspiration: 1800Pa
● Dust box capacity: 640 ml
● Power: 50W
● Voltage: 14,4 V
● Battery type: lithium-ion battery
● Battery capacity: 2600 mAh
● Basic charging power: 42W
● Charging base input: 220 - 230V
● Charging base output: 20 V / 1,8 A
● Basic charging frequency: 50 - 60Hz
● Charging time: 120 minutes
● Operating time: about 2 hours
Are you interested in OFFERS? Follow our TELEGRAM Channel! Many discount codes, offers, some exclusive of the group, on phones, tablet gadgets and technology.