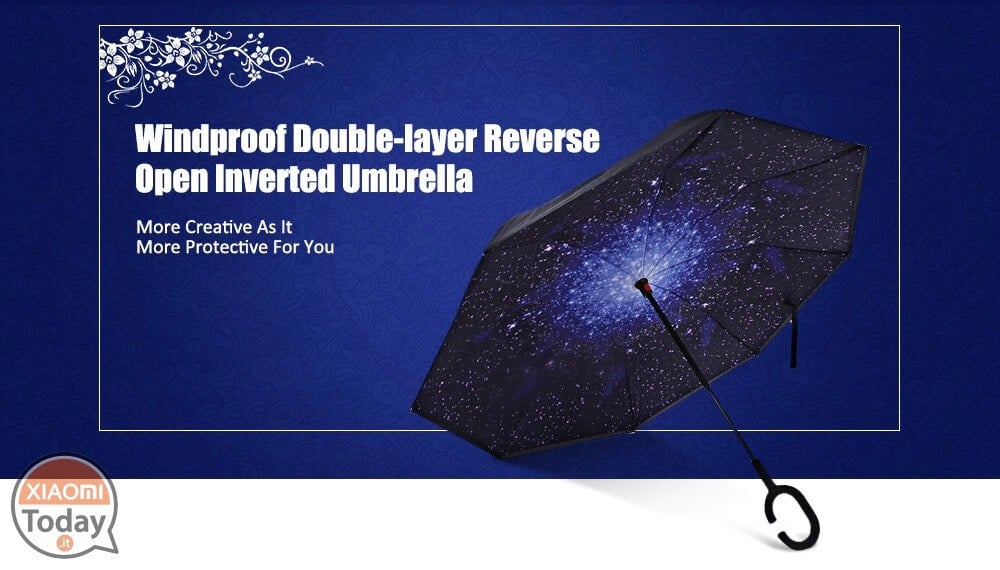 Today we offer you the umbrella with reverse opening, an essential accessory for your car. Now available at this fantastic price:
This windproof umbrella is specially designed to facilitate use when getting out of the car, thanks to the reverse mechanism that allows opening with minimal space. The "C" grip is very useful and extremely comfortable, allowing you to hold the umbrella using your wrist and allowing you to have your hand free in case of need. Excellent materials and build quality.
Proceed with the purchase from the PC and log in to the gearbest.com website, otherwise the code will not be valid

Are you interested in OFFERS? Follow our TELEGRAM Channel! Many discount codes, offers, some exclusive of the group, on phones, tablet gadgets and technology.