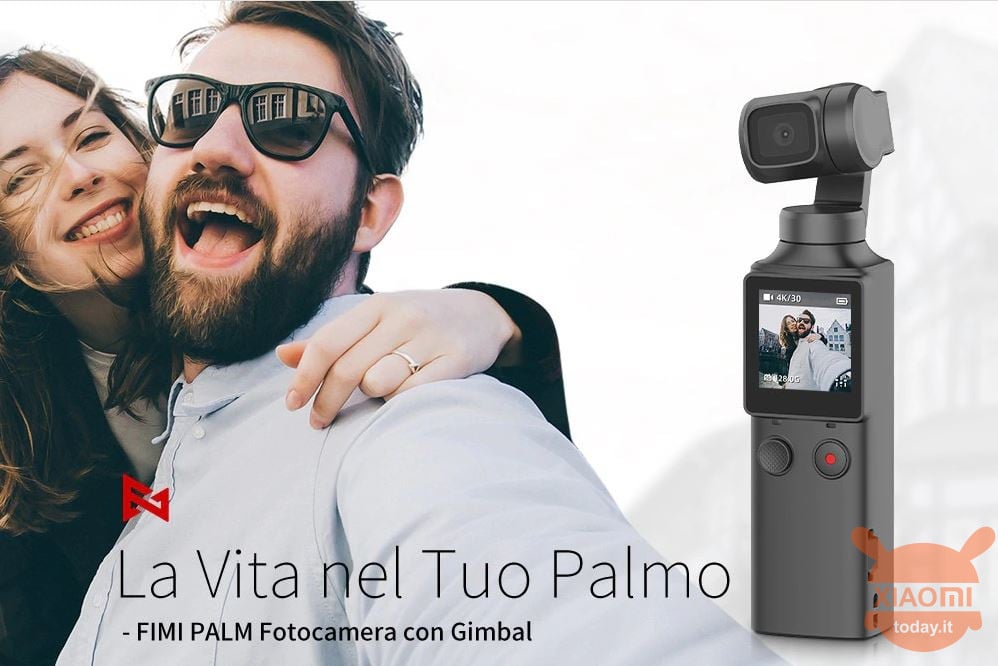 Here is the product that we were all waiting for, especially at the price we were waiting for! The real competitor of the DJI Pocket or the brand new Xiaomi FIMI PALM an extraordinary device that together is a camera and stabilizer! 3-axis stabilizer, 128 ° 4K 30fps 100mbps wide angle camera, 1000mAh battery (240minutes FHD) all in just 120gr !!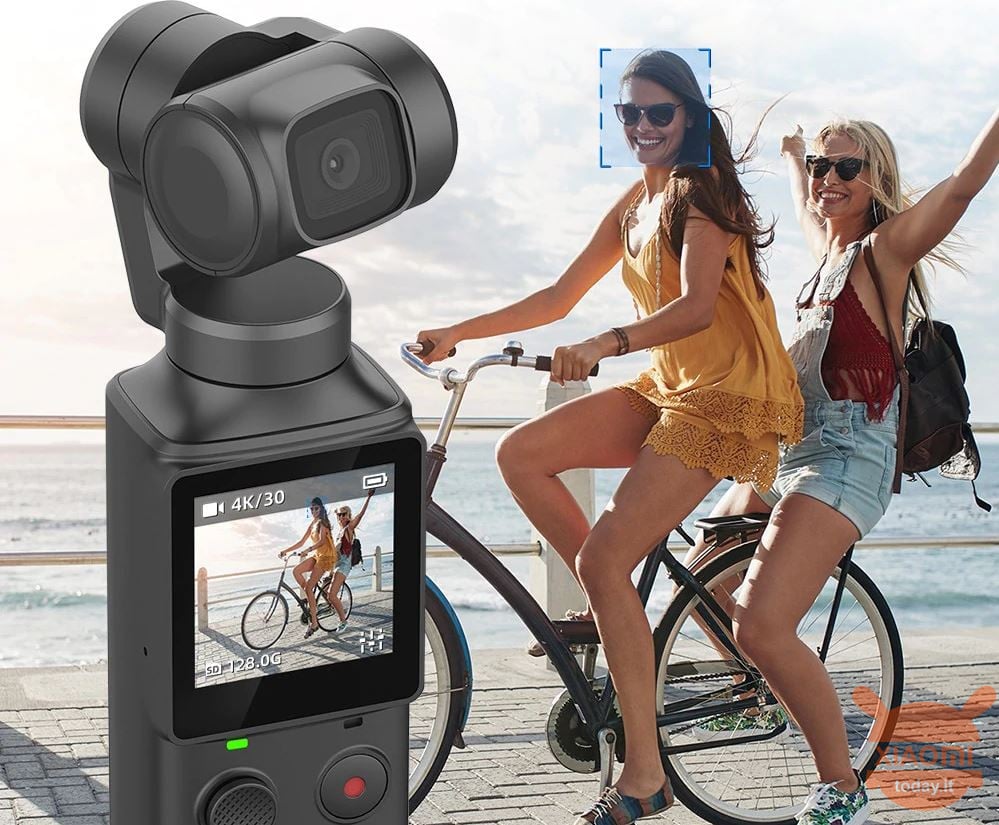 Here are the detailed technical features:
Main features:
● Portability: The 30,5 x 22,7 x 127,0mm body weighs only 120g. The lightweight and compact design makes the PALM highly portable.
● Gimbal stabilizer at 3 axes.
● 128 Ultra wide-angle lens
● Image 4K UHD 100Mbps
● 240 minutes battery life: The PALM adopts a Hisilicon SoC and a high-capacity lithium battery to give you excellent battery life.
● Wi-Fi and Bluetooth: the PALM can be connected to your smartphone via integrated Wi-Fi and Bluetooth. During filming, remote control and transmission allow for easy preview and smarter gimbal camera control. You can also download movies wirelessly on your phone and edit them via the app.
● Intelligent tracking: the PALM is able to recognize human faces automatically and follow them. Or you can tap on a subject on the touchscreen to keep it in focus.
● Story Mode: the app provides a series of transition effects and background music. You can easily transform your footage into a professional film video.
● Built-in microphone and microphone: with the base, you can directly connect a high quality microphone from 3,5 mm to the PALM so you will have more possibilities for external audio recording.
● Joystick to 5 way to facilitate PALM control.
● 4 Shooting mode.
● Video options: timelapse, motionlapse, hyperapse, long exposure, night video, 3x stabilized zoom, HEVC encoding for excellent image quality.
● Display with 240 resolution x 240; 1,22 inches.
Specifications:
Battery Capacity: 1000mAh
Battery Duration: 240 minutes (1080P / 30 fps video recording time)
Lens: super wide-angle 128 °
Video Shooting: 4K / 30fps
Max. Resolution: 4K 100 Mbps
Accuracy: ± 0,02 °
Controllable range: -240 ° ~ 60 ° (Overview) ± 90 ° (tilucent) ± 45 ° C (Rolling)
All offers for FIMI Palm
-41%
Sale
🇨🇳 Priority Direct Mail Shipping (6 / 14gg, No Customs) ✈
🇨🇳 Priority Line Collection (10 / 15gg, No Customs) ✈
FIMI Palm review
I always find it very difficult to define this object because in fact not a real category: in fact yes ...
Are you interested in OFFERS? Follow our TELEGRAM Channel! Many discount codes, offers, some exclusive of the group, on phones, tablet gadgets and technology.