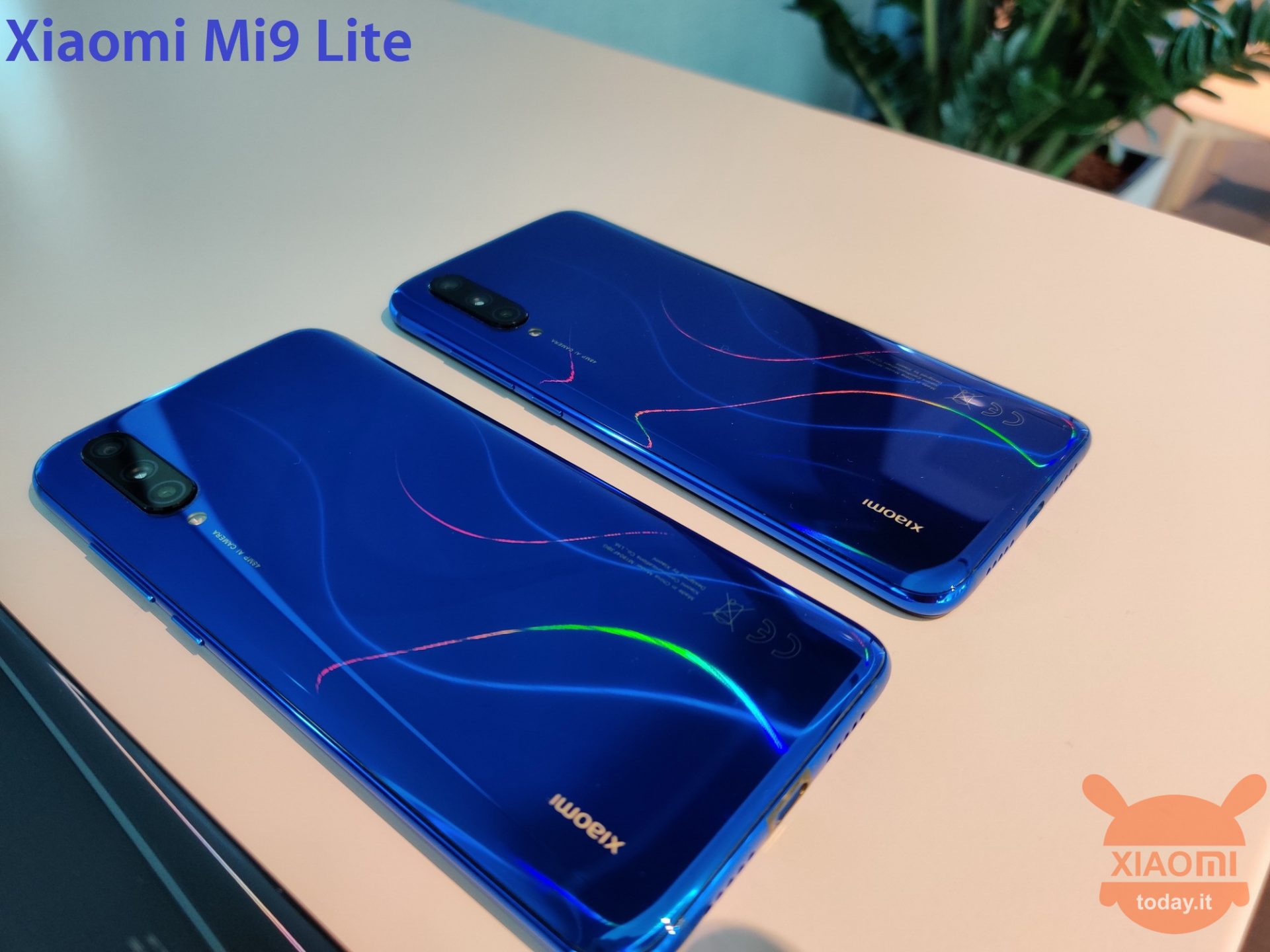 The "Mi9" family seemed absolutely complete, instead Xiaomi gave us yet another surprise! Here is indeed the Mi9 Lite!
Many of you, but I, too, are wondering if there was a need to produce a new model of Mi9, after the SE, 9T, 9t Pro and the next 9 Pro. Honestly, before I saw it, I thought I had the answer was NO. But after having seen it and tried at the press conference of the official presentation I definitely changed my mind! The phone is aesthetically EXCEPTIONAL, with these 3D effects changing in the back. The BLUE color will leave you speechless and will do the same with your friends. As for the HW part, we find an 710 SD processor combined with an 4030mAh battery and an 6.39 ″ Amoled display. Needless to say that with this configuration autonomy will be the least of your problems. The multimedia department is designed for those who make Instagram their own world, in fact we find a selfie cam from ben 32Mpx and a triple rear module from 48Mpx, wide camera to not miss even a single panorama and a module from 2Mpx to get the maximum bokeh effect for your portraits. There are also excellent audio / video effects that you can use to modify your work (also the skyscaping effect to change a bad / cloudy sky). Present Audio jack from 3.5mm, NFC, fingerprint reader below the screen.
And then a gem of which you can not talk .. the notification led! Yes, it has been reintroduced and in a sensational way ... in fact all the words "xiaomi" on the back side of the smartphone will flash for notifications, recharging and listening to music.
Below all the technical features detailed in our in-depth technical data sheet:
📱 DESIGN
🔍 DISPLAY
⚙️ HARDWARE
🤖 SOFTWARE
🔋 BATTERY
📞 NETWORK
📡 CONNECTIVITY
📷 CAMERA
🔈 AUDIO
ℹ️ MISCELLANEOUS
Xiaomi Mi9 Lite deals
19 January 2021 5: 43

Amazon.it
Price updated on: 19 January 2021 5:43
Are you interested in OFFERS? Follow our TELEGRAM Channel! Many discount codes, offers, some exclusive of the group, on phones, tablet gadgets and technology.