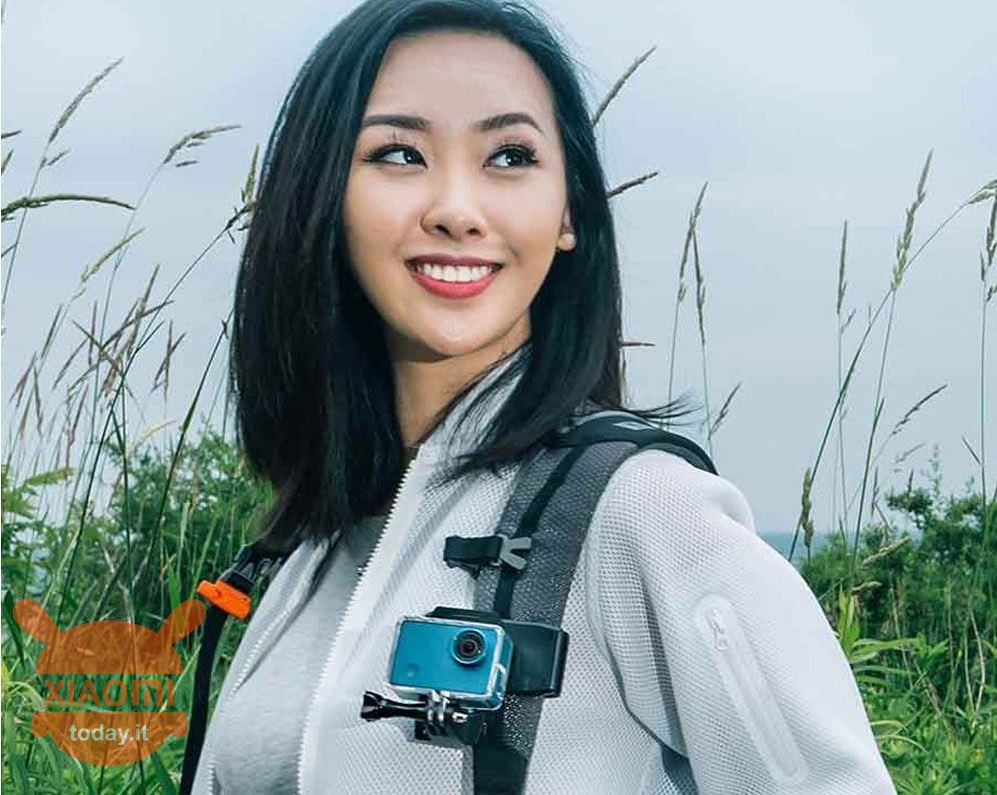 Are you a sports lover and want to certify your businesses? Maybe with excellent quality without spending a fortune? Here is the solution
🇨🇳 EU Priority Line Shipping (10 / 20gg, No Customs) ✈
🇨🇳 Priority Direct Mail Shipping (6 / 14gg, No Customs) ✈
Xiaomi once again gives us a hand with an excellent quality product at a discount price! The Seabird action cam will allow you to shoot up to 4k resolution at 30fps!
Here below the detailed technical data sheet of the product:
Specification
General
Brand: Xiaomi
Type: Sport Camera
Color: Blue
Specification
Product color: Blue, green, orange
Master control: Hai Si Hi3559
Sensor: Sony
Pixel: 12 million
Video resolution: 4K / 3Ofps, 2.7K / 30fs
1080P / 60fps, 1080P / 30fps
720P / 120fps, 720P / 90fps
720P / 60fps, 720P / 30fps
480P / 120fps, 480P / 90fps
480P / 60fps, 480P / 30fps
Video slow motion resolution 720P / 120fps
Lens: F2.6 openings / 7G / diameter 17.4mm
Field of view: MAX145 °
Electronic image stabilization: Support 6-axis screw anti-shake
Memory card type: Micro sD card
Maximum support capacity: 128GB
Type of battery: Lithium battery (1050mAh)
Battery life: 90 minutes 4K / 30 frame video recordingPower: 2.3W
Video coding: H.264, H.265
Recommended SD card list: San Di Extreme U3
SanDis k Extreme PRo U3
SanDis k Extreme Plus U3
Lexa r 1000 × U3
Sony SR64UXU3
Transcen d Ultimate633 × U3
Size: 60.5 42.2 × × 29.7mm
Weight: 60g (body only)
Weight & Dimensions
Product Weight: 0.06kg
Product Dimensions: 60.5 × 42.2 × 29.7mm
Package Weight: 0.38kg
Package Dimensions: 170 × 110 × 70mm
Package Contents
1 X Camera
1 X Battery
1 X USB Cable
1 X Instruction Manual
🇨🇳 EU Priority Line Shipping (10 / 20gg, No Customs) ✈
🇨🇳 Priority Direct Mail Shipping (6 / 14gg, No Customs) ✈
Are you interested in OFFERS? Follow our TELEGRAM Channel! Many discount codes, offers, some exclusive of the group, on phones, tablet gadgets and technology.