We are used to seeing products of all sorts and prices on Xiaomi's crowdfunding platform, but we rarely find products that excel in what they do having a soul devoted to versatility. Let me explain: the vast majority of the products that Xiaomi proposes on Youpin are of quality but there are some gadgets that contain more functions in one, and in these cases it becomes difficult to excel in all functions.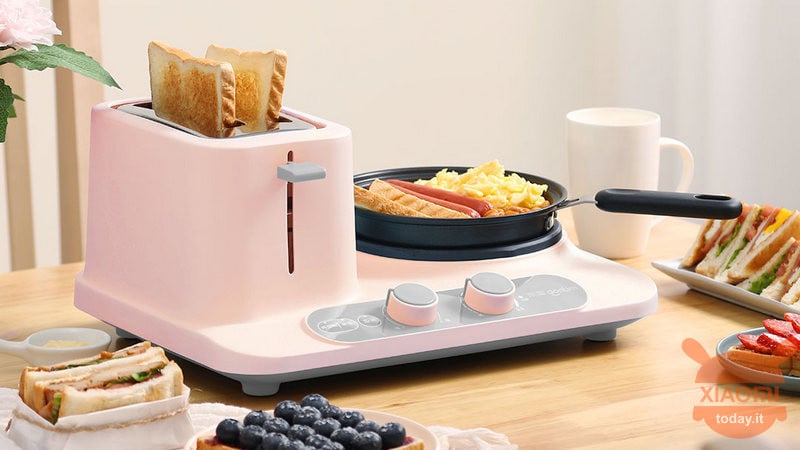 But Xiaomi and her partner companies succeed even in this miracle and so here comes a mini kitchen dedicated to breakfast, which makes portability one of its strengths, allowing it to be exploited both at home and in other situations, such as at the campsite or in the office.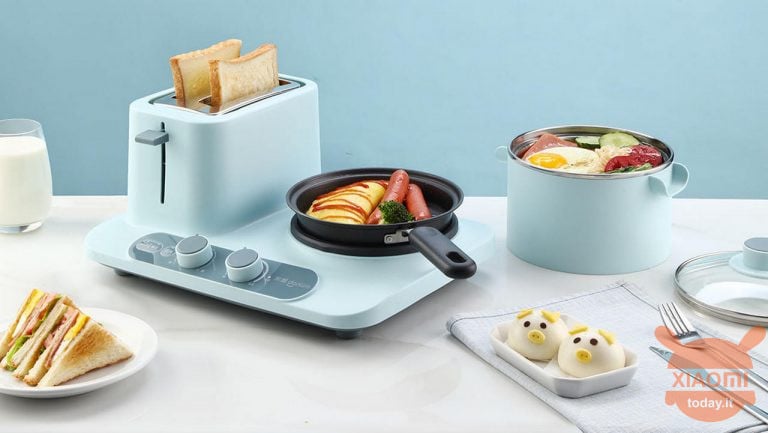 Donlim is the cheap portable kitchen proposed by Xiaomi in crowdfunding
The multifunction culinary gadget belongs to the Donlim brand and on balance it can be considered a portable mini kitchen that consists of a module used as a toaster, which offers 6 degrees of toasting, and a second module used as a plate for cooking food or for heat herbal teas, milk etc .. The package also includes a pot and a pan, as well as a wooden ladle and a glass lid but to really complete the versatility of the product there is an additional accessory included in the package, that is a plate of steel which coupled to the pot allows steam cooking.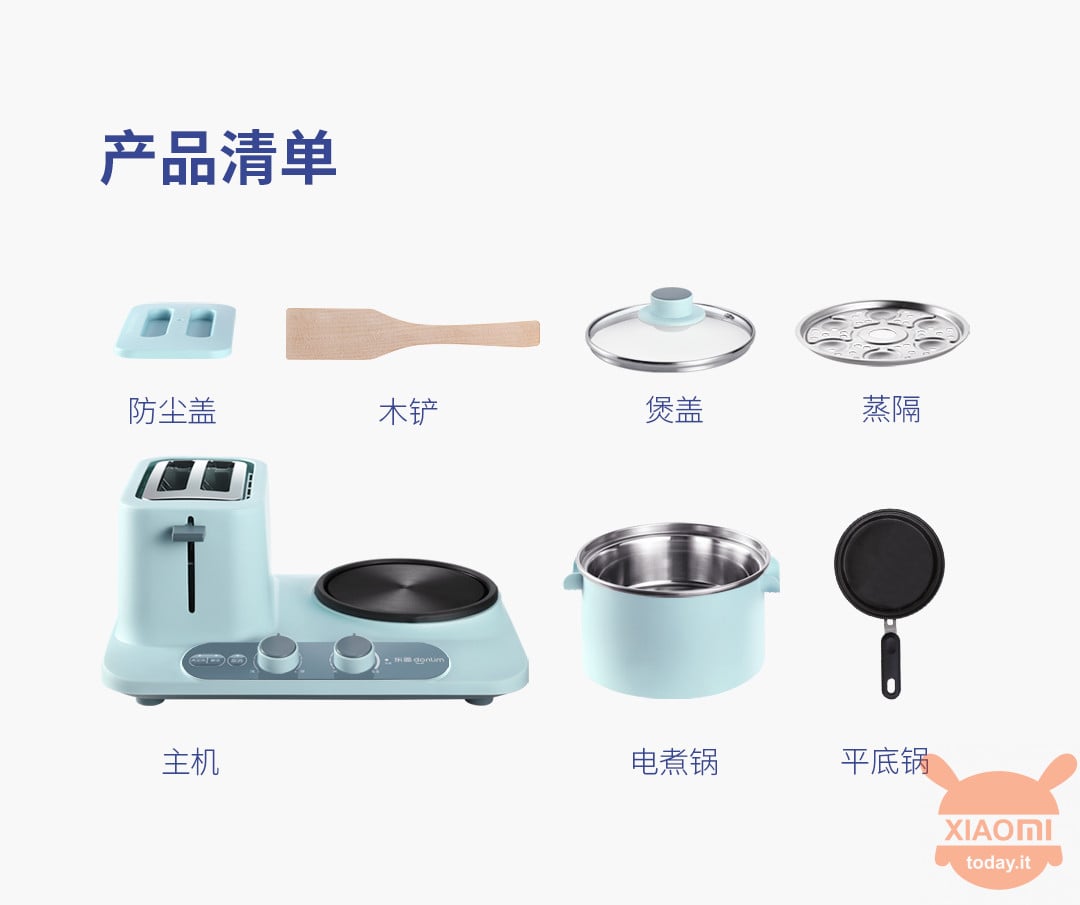 So the portable kitchen by Donlim is perfect, for the ambit of the breakfast, but also to prepare delicacies and snacks on the fly all in the unique style of Xiaomi, proposed in two colors (pink and light blue) and characterized by a very interesting price of sale. In fact, only 359 yuan is required on Youpin, equal to about 46 euros at current exchange rates, but I remember that the crowdfunding of the company is not accessible to the Italian market, so we should be patient before seeing it on any alternative stores.
Of course we will not fail to offer it at the best price on our blog but above all on our channel Telegram and page Facebook. So if you still don't do it, run to follow us there too.
Are you interested in OFFERS? Follow our TELEGRAM Channel! Many discount codes, offers, some exclusive of the group, on phones, tablet gadgets and technology.