If you are not already among those who use a cordless vacuum cleaner, now is the time for the switch. Today, the very powerful Dreame V9 can in fact be found in a special offer on Banggood for only € 113,00 instead of € 213,00 (-46%) if you use the discount code: BGCZTAG9. Click here to go to the offer.
Dreame V9 is the cordless vacuum cleaner you will love, now at a bargain price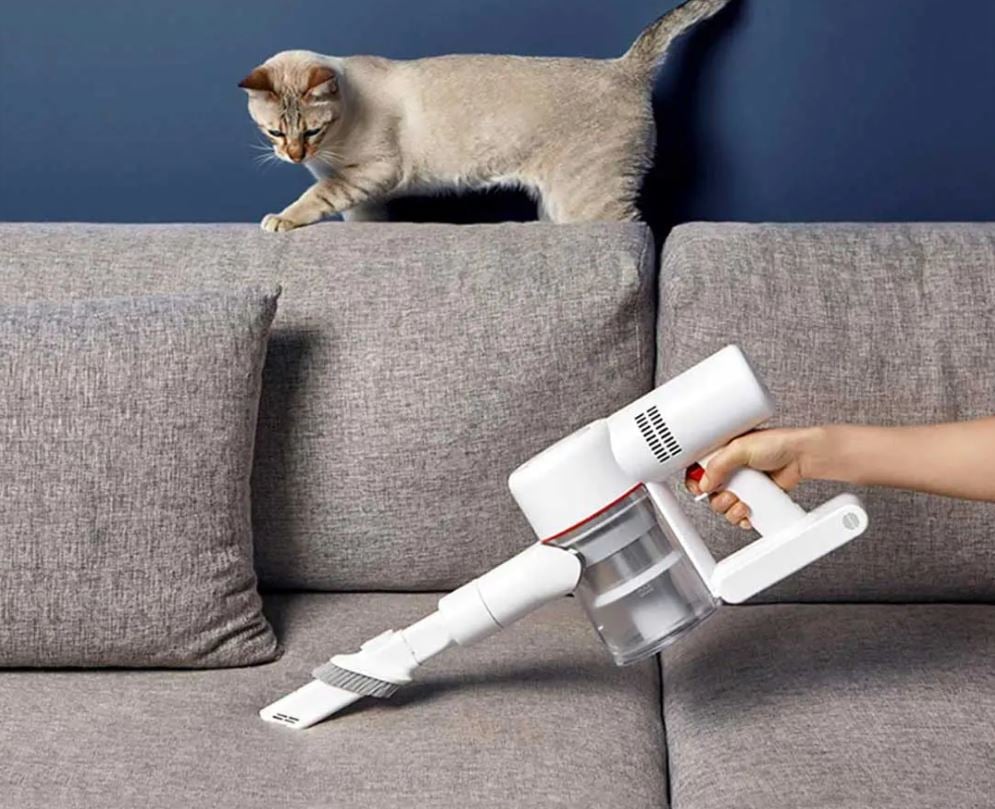 Let's quickly remember what makes the Dreame V9 the best vacuum cleaner in this segment starting from its portability. It weighs only 1,5 kg, although it is still equipped with a 2500 mAh battery, whose full charge will last for about 60 minutes of cleaning.
The Dreame V9 is also equipped with a Space3.0 brushless motor with a rotation speed of up to 100.000 rpm, while the suction power is 120 aerowatts or 20.000 Pascal. Furthermore, thanks to the design of the 5-stage HEPA filter, the use of conical cyclone separation technology and the special structure of the air duct, they contribute to the creation of a powerful centrifugal force, guaranteeing a high speed (about 99,9 , 2,5%) of the absorption of pollen and all types of dust, preventing the entry of fine particles PM XNUMX from the vacuum cleaner outlet, to avoid recontamination of the air.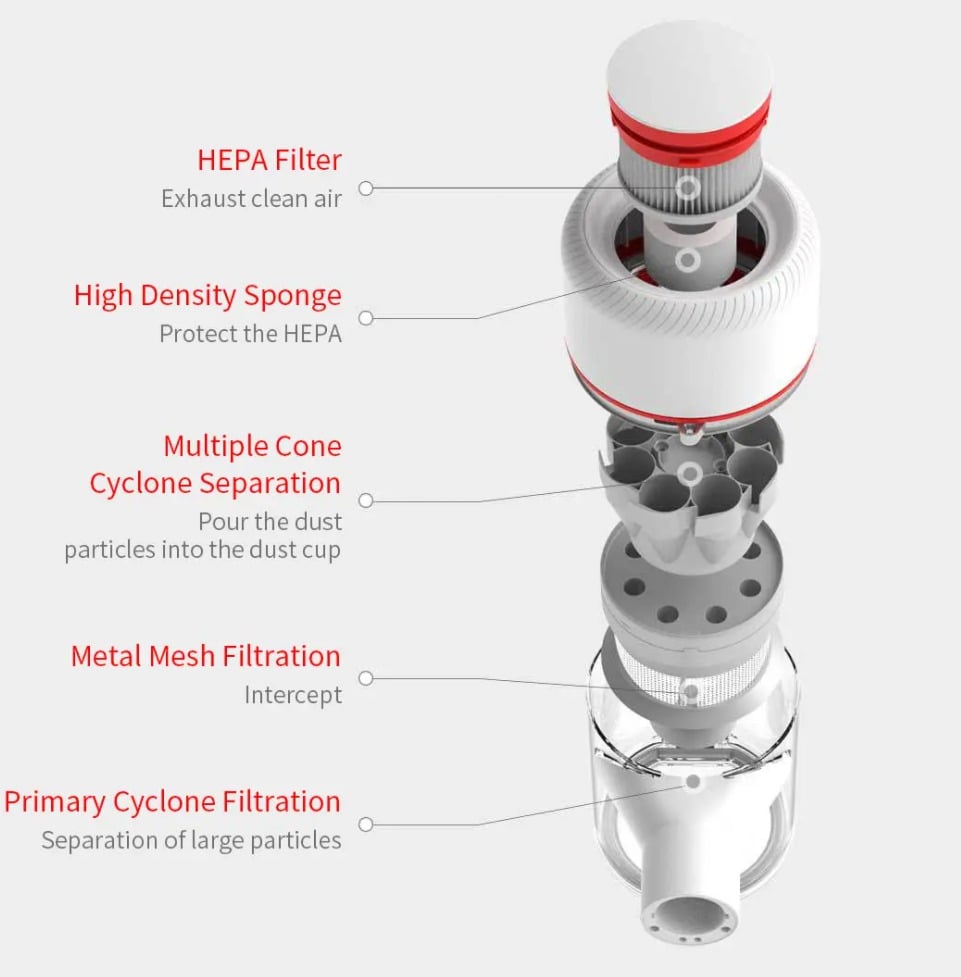 We also find a cyclone design with 9 cones, composed of nine elongated sections, in which a sort of "tornado effect" is created, which allows not to accumulate dust, prevent contamination of the air duct with accumulated dust and maintain the high suction capacity of the Dreame V9.
The cordless vacuum cleaner comes with 4 accessories for better cleaning of floors, furniture and fabric surfaces. The large roller nozzle designed to remove dust, animal hair, hair from different types of floors: parquet, laminate, linoleum. The static roller brush allows you to more effectively clean bed linen, fabric surfaces, removing up to 99% of dust mites and other allergens, preventing the onset of allergic reactions. The third nozzle is used to remove dust and debris from furniture. Finally, the soft bristle brush for cleaning delicate surfaces such as the keyboard of a home or office PC.
Finally, we have a SMART COOL cooling system, which is designed to increase engine life and also helps extend battery life.
🛒 Xiaomi Dreame V9 Wireless Vacuum Cleaner 20000Pa Powerful Suction 100000rpm
🌐 On sale at #Banggood
💰
For only € 113,00
instead of € 213,00 (-46%)
🎟️ Discount code:
BGCZTAG9
📌 Buy
https://xiaomi.today/3BSNWXq
🇪🇺 Fast Shipping from Europe (No Customs)