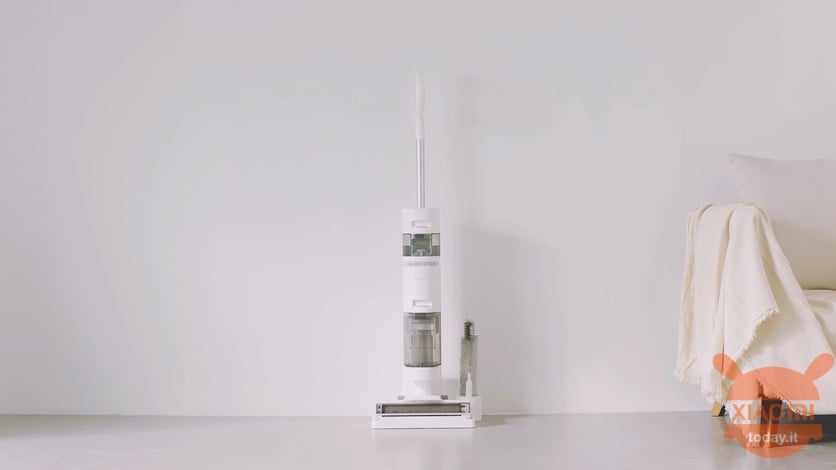 Are you interested in OFFERS? Be smart and subscribe to our Telegram channel! Lots of discount codes, offers, pricing errors on technology from Amazon and the best online stores.
Dreamer is the shoulder company (o sub-brand) of Xiaomi which essentially produces household cleaning products. Among the products of Dreame there are vacuum cleaners, floor washer, smart robots and all this kind of accessories. Today we are going to see a very interesting coupon concerning the Dream H11. It is a two-in-one vacuum cleaner and scrubber, which guarantees high power and exceptional cleaning. All on Amazon Italy, complete with Free Shipping if you have an Amazon Prime subscription. Let's see the product specifications and how to get it a less than 200 €.
The Dreame H11 vacuum cleaner and floor cleaner is on offer on Amazon Italy for less than €200: this little gem is a bargain!
The main feature of this floor cleaner is the possibility of simultaneous dry and wet cleaning. In addition to the dust and debris suction function, the device is equipped with a water tank from 900 ml. In combination with a cleaning agent, even the most stubborn dirt can be removed completely. A special scraper squeezes the turbo nozzle, and "waste" water accumulates in a separate tank of 500 ml, eliminating the appearance of streaks on the floor.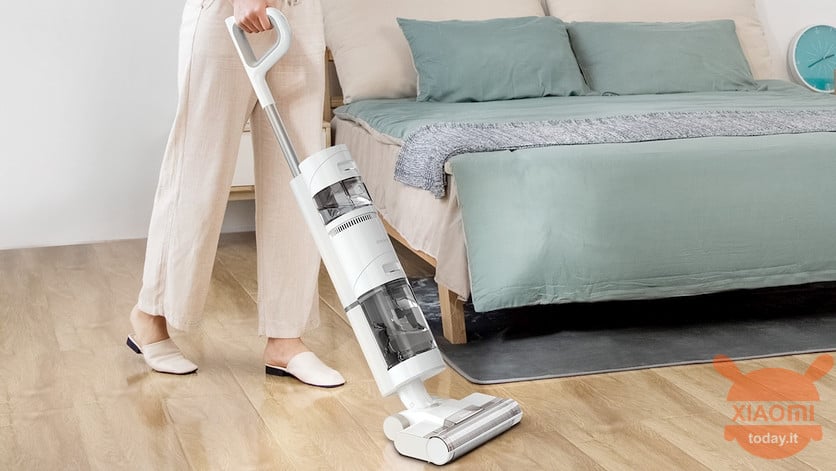 Autonomy declaration of the Dreame H11 vacuum cleaner and floor cleaner is up to 30 minutes- this is enough to clean a large apartment. The rotation speed of the cleaning roller is 560 rpm, while the noise during operation of the device does not exceed 76 dB. The selected cleaning mode, remaining charge, clean water and other service information are displayed on the integrated in the handle.
Among other features of the Dreame H11 vacuum cleaner and floor cleaner, the manufacturer notes the function of quick cleaning of the dust container, a voice prompt system and an ergonomic design that does not require much effort from the user when cleaning. The cost of Dreame H11 is over €250 normally, but this timed offer which expires in poco more than two hours allows to take it home to less than 200 €. It can be purchased by clicking on this link.
.
Amazon offers
€231,00
available
to March 24, 2023 1:01
Last updated on March 24, 2023 1:01