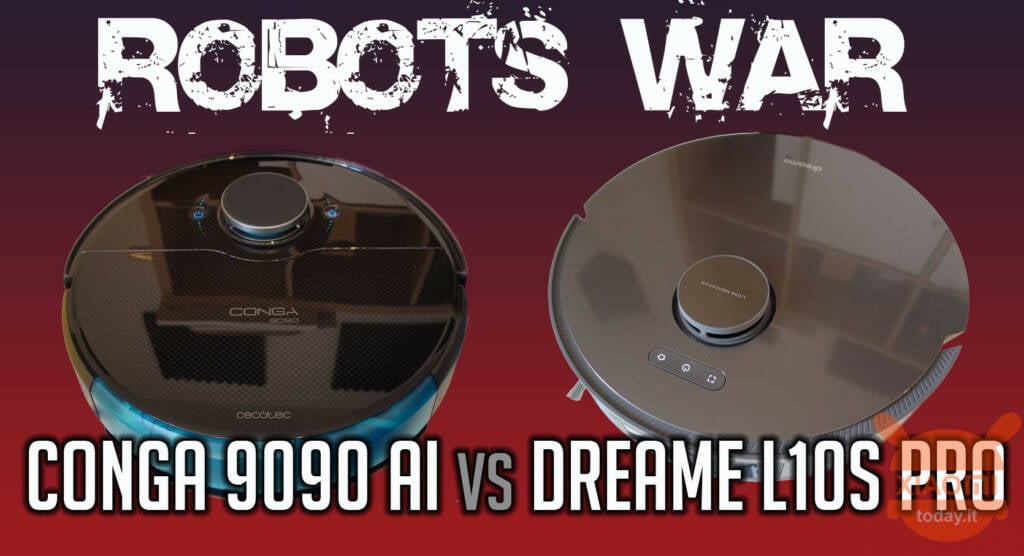 Dreame L10S Pro vs Cecotec Conga 9090 AI, among those from poco reviewed they were the two robot vacuum cleaners that most convinced and surprised me. They have many points in common but also different solutions that could generate doubts about a possible purchase and therefore… let's compare.
Dreame L10S Pro vs Cecotec Conga 9090 AI | Compare specifications
| | Cecotec 9090 AI | Dream L10S |
| --- | --- | --- |
| Dimensions in cm | 34,8 x 34,8 x 10,4 | 35 x 35 x 9.7 |
| Weight/size | 4,4 kg | 3,7 kg |
| Suction power | 10.000 Pa | 5.300 Pa |
| Laser mapping | SI | SI |
| 3D navigation | SI | SI |
| Dust tank | 570ml | 450ml |
| Water tank | 270ml | 190ml |
| Battery | 6400 mAh | 5200 mAh |
| Noise | <64 dB | <20dBm |
| Optional self-emptying base | SI | DO NOT |
| Price | €599 | €599 |
Design and equipment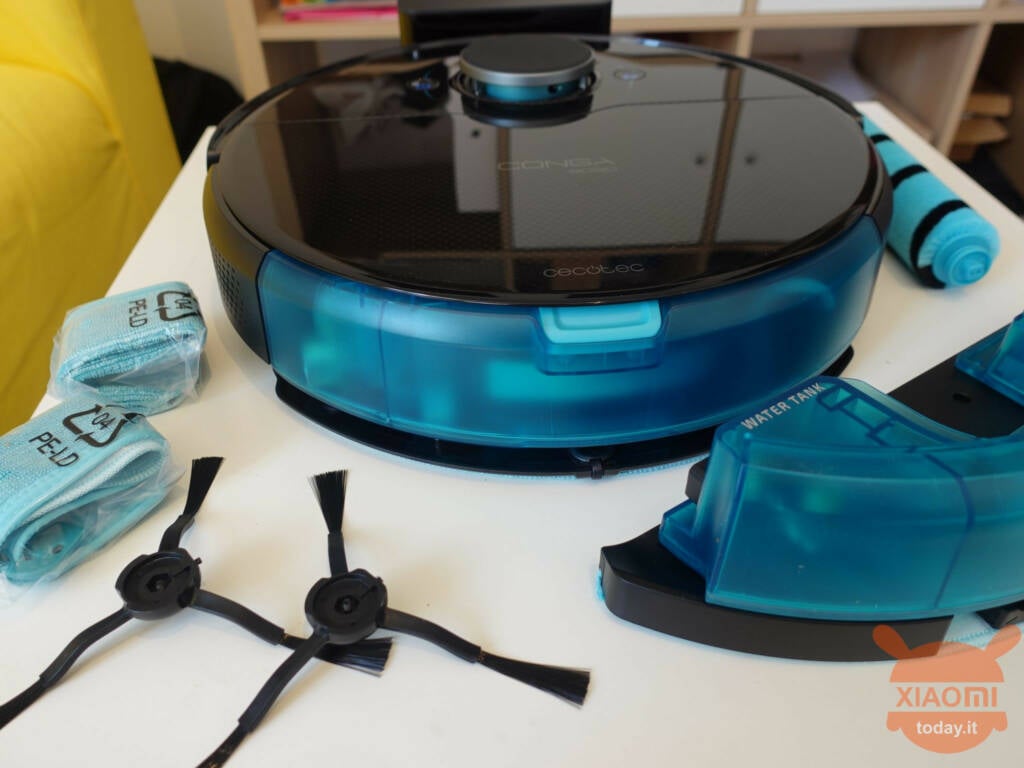 Both models can be superimposed both in shape and size. Only the height is in favor of the Dreame, which is almost a centimeter lower and allows you to reach even under particularly low furniture.
The buttons are placed in the upper part but, in addition to switching on and returning to the base, in the Dreame has the one for "spot" cleaning which allows quick cleaning of an area without accessing the application.
On the other hand the Cecotec Conga 9090 AI comes with a remote control which allows you to control the robot and perform many of the main functions.
Speaking of equipment, the Cecotec comes fully stocked: soft roller to alternate with the already mounted silicone one, 2 spare side brushes, 4 washing cloths. In the Dreame there is nothing beyond the basic equipment.
The first point of this match I feel like assigning it to the Cecotec 9090 AI precisely because of the large endowment rather than aesthetic aspects which are subjective.
Application
On this chapter I recognize that my judgment is conditioned by the habit of using it the Dreame app (also very similar to Roborock, Xiaomi and others). It is well organised, essential but complete and always snappy.
THEcompanion app included in the application Xiaomi Home, is available for both Android and Apple.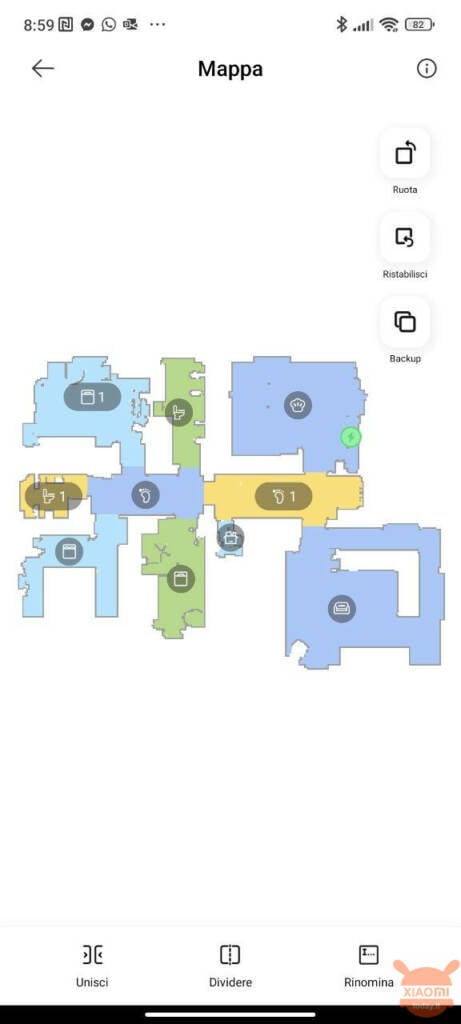 THEapplication of Cecotec, which is specific to this model, is organized around AI functions and it is not always easy to find what you are looking for. Furthermore, between the screens there are frequent waits and a bug on notifications that has not yet been resolved. Overall it is well made, especially given the amount of functions and options it has to manage.
The application Cecotec 9090 AI is available for both Android and Apple iOS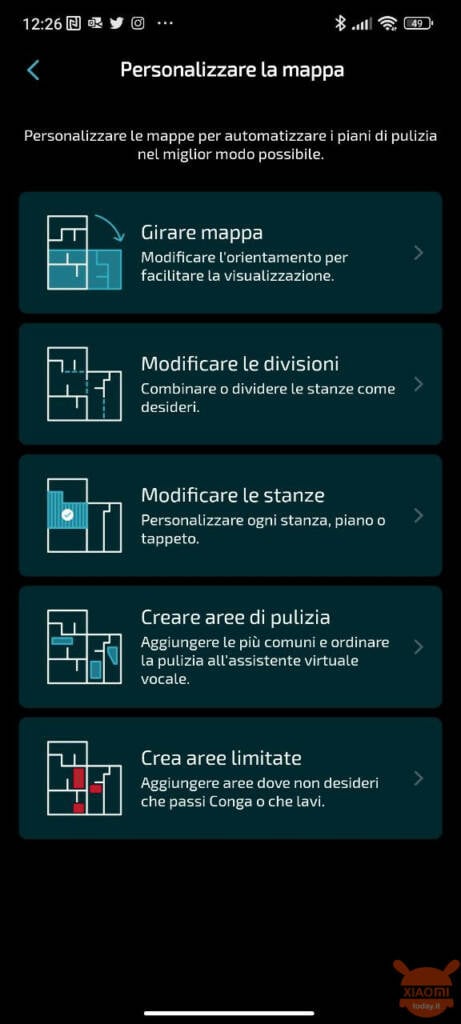 The point of this section I assign to Dreame L10S Pro for its app that is close to perfection
Mapping and artificial intelligence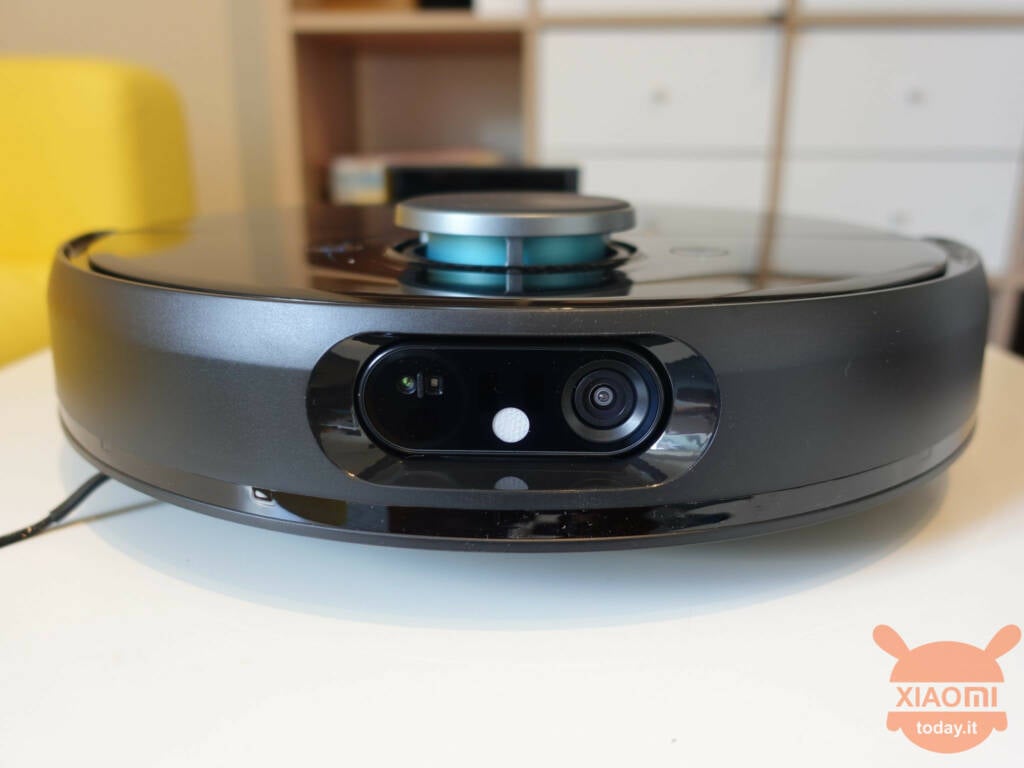 Both the Cecotec and the Dreame use the best of available technology.
Un Lidar laser sensor which is able to map the room in seconds and which offers great help in orientation within the house. To this is added on both the 3D optical sensor that allows you to recognize any obstacles such as cables, slippers, animal excrement, etc.
This last function is managed and exploited differently in the two models.
In Dreame L10S Pro obstacle recognition is managed completely by the robot and there is no particular option among the application settings. The sensor it is not always accurate and even if it is able to identify obstacles, it tends to get too close before elaborating a new trajectory.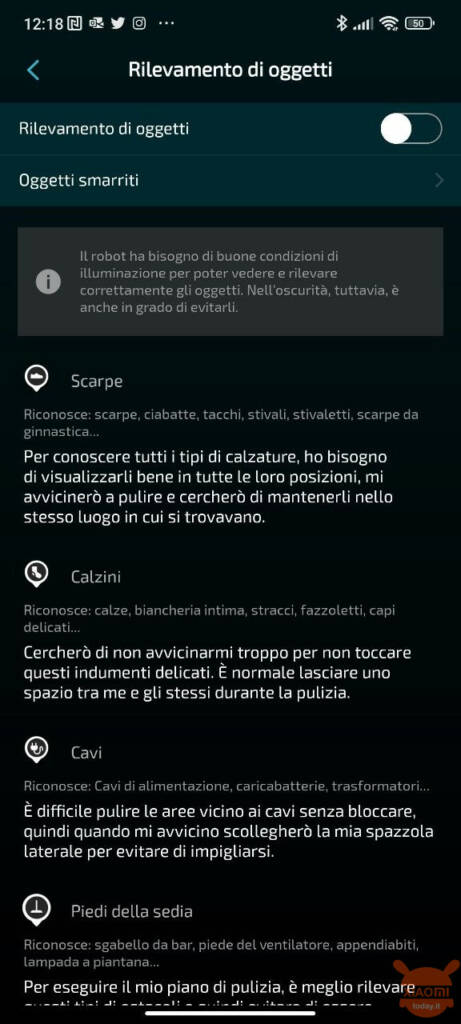 In Cecotec Conga 9090 AI we have a completely opposite situation. Through the app we can configure exactly what the robot should recognize: animals, objects, carpets (of which even one snaps photography) and even if a room is occupied or messy so you can come back at a later time. All very nice if it weren't that the system it's too sensitive and false positives are very frequent, such as the joints of my tiles which are mistaken for electric cables.
Un they both deserve it for great performance and advanced technology, even if not perfect.
Aspiration and performance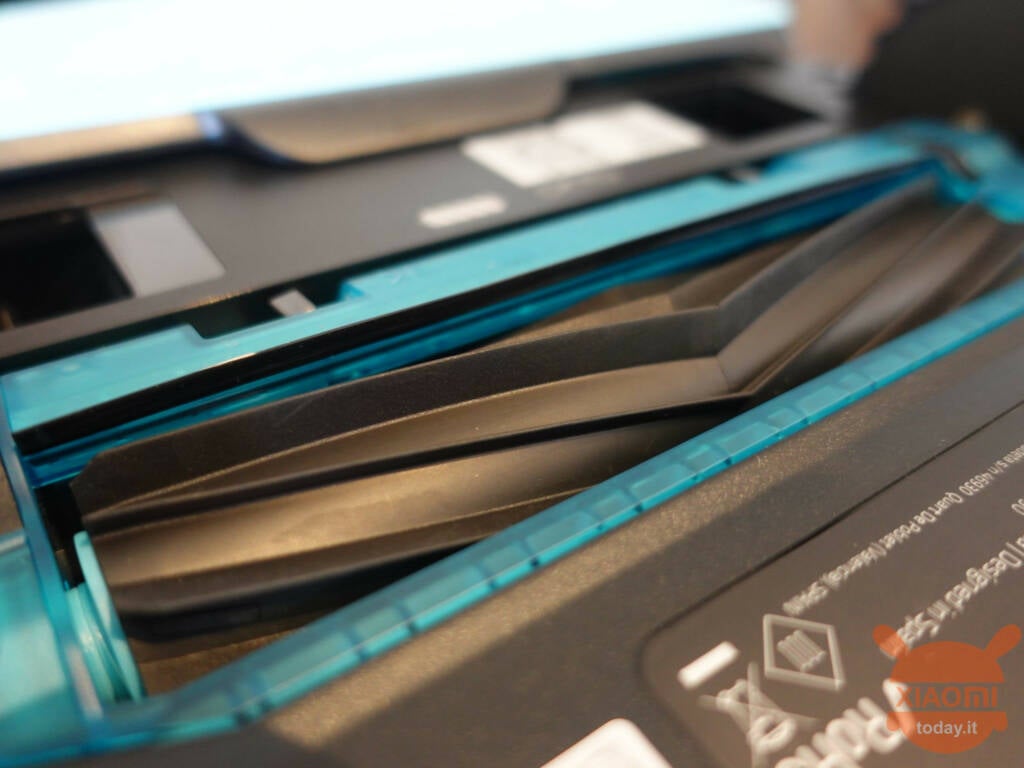 Both models are very powerful and reach suction pressure values ​​unimaginable just two years ago.
The Dreame L10S Pro stands at 5.300Pa all of which are seen when cleaning hard floors, but especially on carpets and rugs where power makes all the difference.
Il Cecotec 9090 AI even reaches i 10.000Pa even if the results are roughly the same and the difference in practice is not so evident. Certainly in favor of Cecotec is the provision of two different rollers, one soft for floors, one hard for carpets, which are able to optimize cleaning even if in practice it is not convenient to alternate the two accessories.
On this aspect it is a substantial draw since both act as top of the range.
Floor washing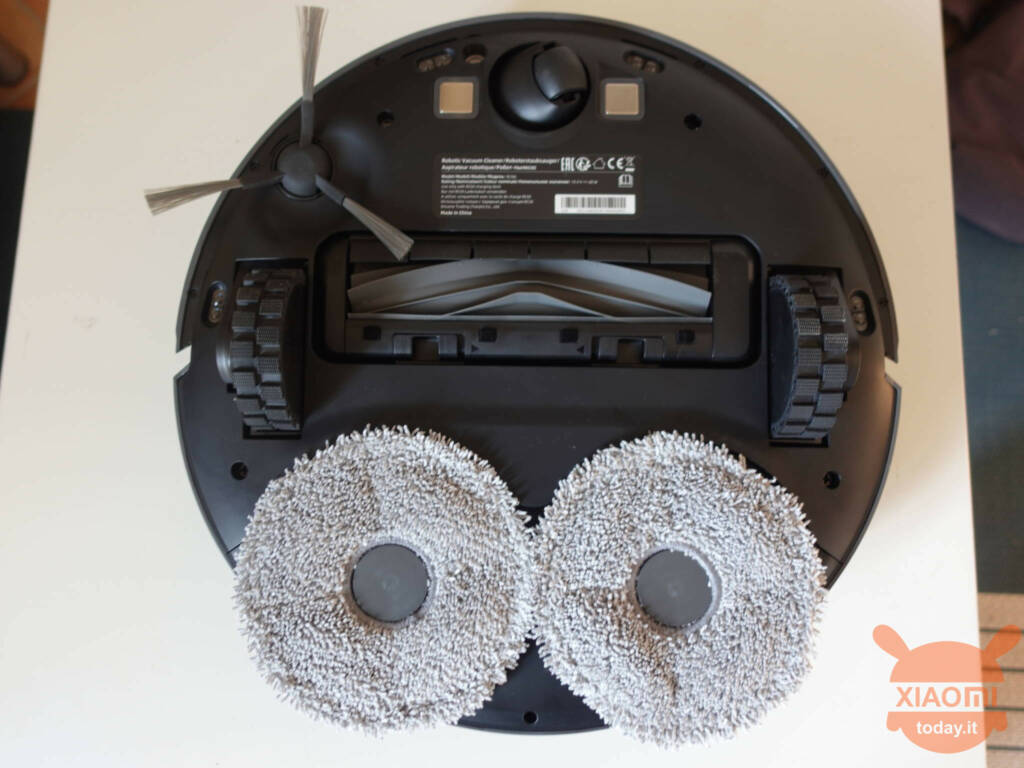 In this section we find the most substantial differences because the two models have a very different approach to the washing function.
Il Dreame L10S Pro adopts two cloths that rotate up to 180 times per minute additionally pressing on the floor. The friction generated is remarkable and is able to remove even stubborn or old stains, not at the levels of one real mop but we begin to get closer. Furthermore the clothes of the dreame lift automatically when they encounter a carpet, thus allowing simultaneous washing and vacuuming even when you have carpets in the house. The tank is 190ml, therefore medium in size.
Il Cecotec Conga 9090 AI instead uses a vibrating cloth, also generating friction on the floor. The results are clearly better than the classic static cloths but still inferior to those of the Dreame. Also the vibrating cloth is not able to lift and we would have to replace/remove the attachment to vacuum the carpets which would otherwise automatically be avoided. The 270 ml tank is remarkable and guarantees a great autonomy.
Net point for the Dreame which with the rotating cloths obtains better results
Dreame L10S Pro vs Cecotec Conga 9090 AI | Conclusions
https://youtu.be/-odn50kW264 Dreame L10S Pro è il nuovo robot di casa DreameTech che insieme alla versione Ultra ...
Cecotec 9090 AI is the first product we try from this company and on paper it promises to be the best robot ...
Leaving aside the points awarded, Dreame L10S Pro and Cecotec 9090 AI are two excellent robots and it is normal that some indecision arises in the choice.
I appreciated the Dreame L10S Pro for the superb general quality of the product, for the performance but above all for the floor washing function where it excels on a par with much more expensive products such as its older brother Dreame L10S Ultra. The list price is 599€ which reflects the value of the product, but during Black Friday it also dropped to €499.
Fwd Cecotec Conga 9090 AI it is an excellent product, valid in all functions but in terms of quality it is a step below the Dreame. A few more arrows in its bow: the futuristic approach of artificial intelligence which however needs to be perfected and the possibility of expanding the product with a self-emptying base, the Conga Home 10000 with which it is compatible. The list price is 599€ but it too is often on offer at €479.
Follow our Telegram Channel to stay updated on price drops.
Dreame L10s Pro Robot 2in1 Vacuum Cleaner and Floor Cleaner, Rotating Mops, 3D Obstacle Detection, Multi-Storey Mapping, ...
14 used by 394,99 €
499,99

€

599,90

€
available
30 January 2023 13: 23

Amazon.it
Cecotec Robot Vacuum Cleaner Conga 9090 IA. 10000 Pa, Artificial Intelligence, Laser technology, Washes, vacuums and...
26 used by 367,37 €
499,00

€

599,00

€
available
30 January 2023 13: 23

Amazon.it
Price updated on: January 30, 2023 13:23