Are you interested in OFFERS? Be smart and subscribe to our Telegram channel! Lots of discount codes, offers, pricing errors on technology from Amazon and the best online stores.
When I opened the box of this newcomer Dreame V12 Pro, my eyes literally shone!
Just unwrapped, the uniformity of the colors, the care in the choice of materials and the excellent workmanship typical of all Dreame products.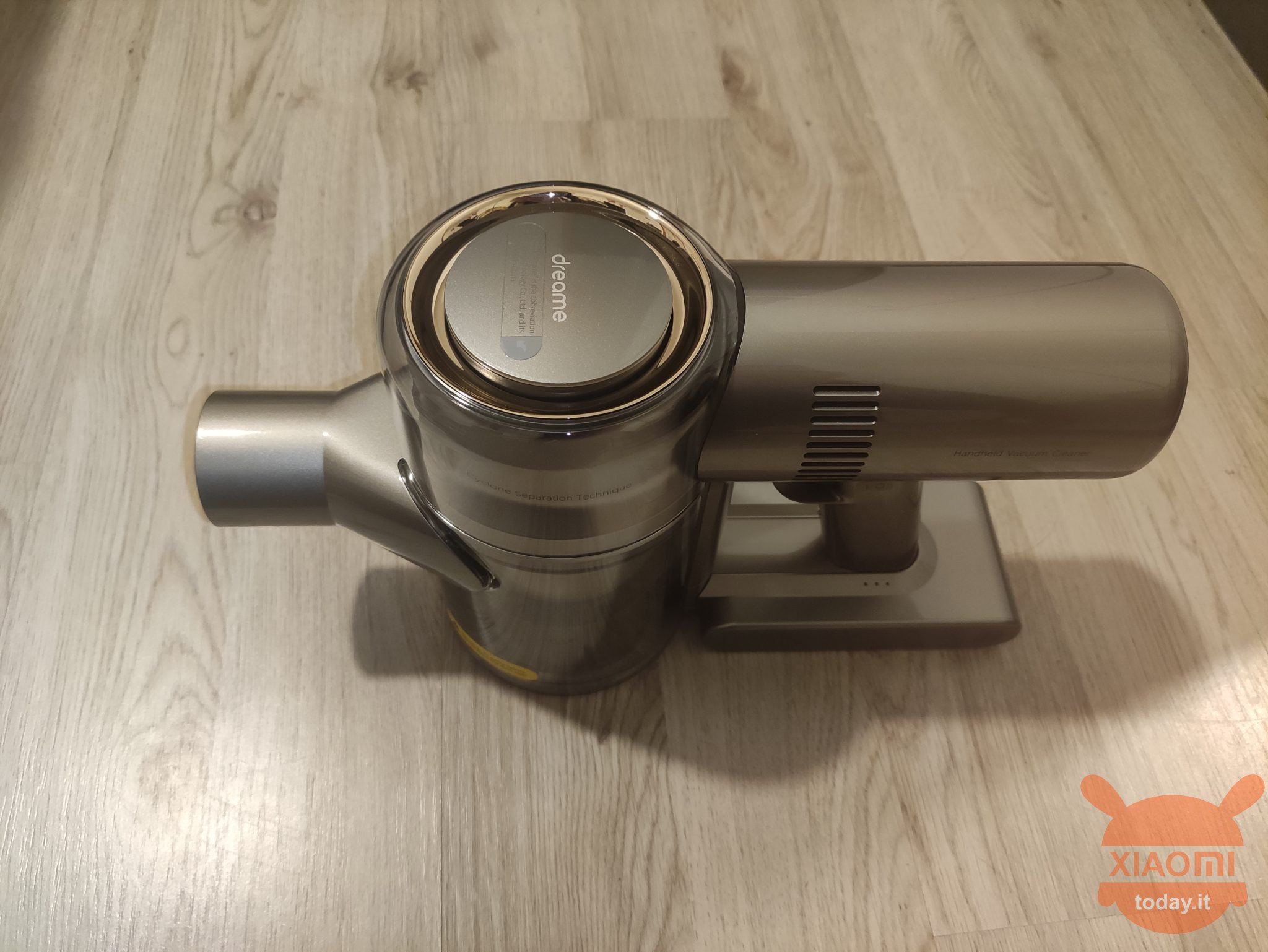 The first impression is then amply confirmed once you start using it because you have the feeling of having some excellent materials that make up the product, solid and resistant and that with prolonged use, do not produce any kind of overheated plastic smell.
As in all Dreame products, the range of accessories is wide: two motorized brushes, one small and one long, for cleaning textiles and floors, two tubes, one long fixed and one short that extends like an accordion, and the usual long brush with bristles, I found this novelty: an insert that creates a corner to clean easily under furniture without bending, a flat brush with bristles, which is really a holy hand for cleaning in high points and for cleaning the machine and, which I really liked, the insertion of two LEDs to see where it is cleaned, in the long insert for cleaning the corners.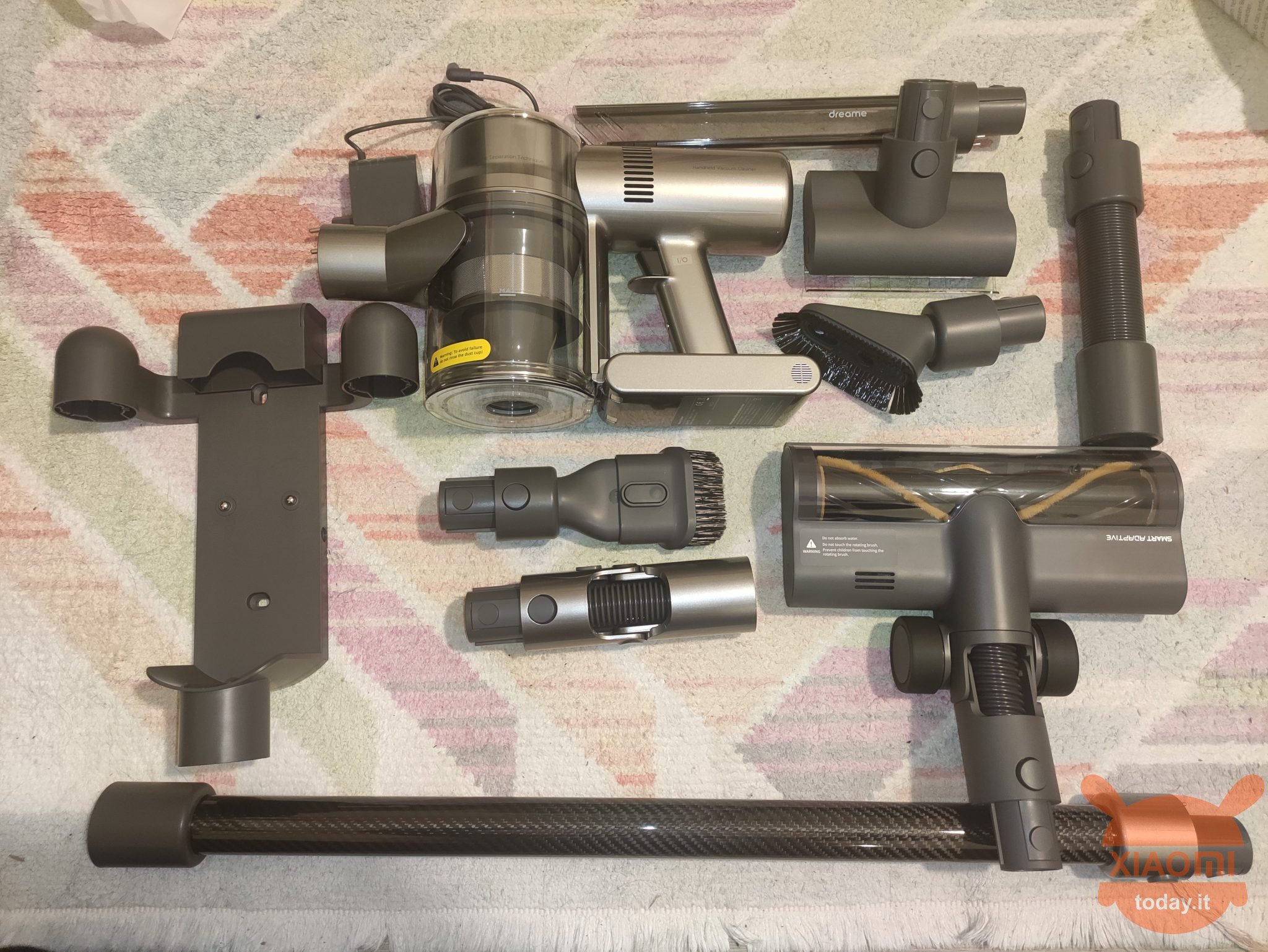 It is not missing then base for hanging the Dreame V12 Pro on the wall with its screws, the charger and of course the instructions.
The long cleaning rod is particularly light because, in addition to being really aesthetically beautiful, it is made of carbon fiber and it is so handy during use that it does not even seem to have it mounted.
Dreame V12 Pro - Specifications
But now let's move on to the very gluttonous technical sector, this Dreame in fact, is equipped with one battery high-capacity 7-cell, from ben 2700 mAh, supports a use of 85 minutes in eco mode, 30 minutes in normal mode and 8 in standard mode and its full recharge takes place in 4 hours.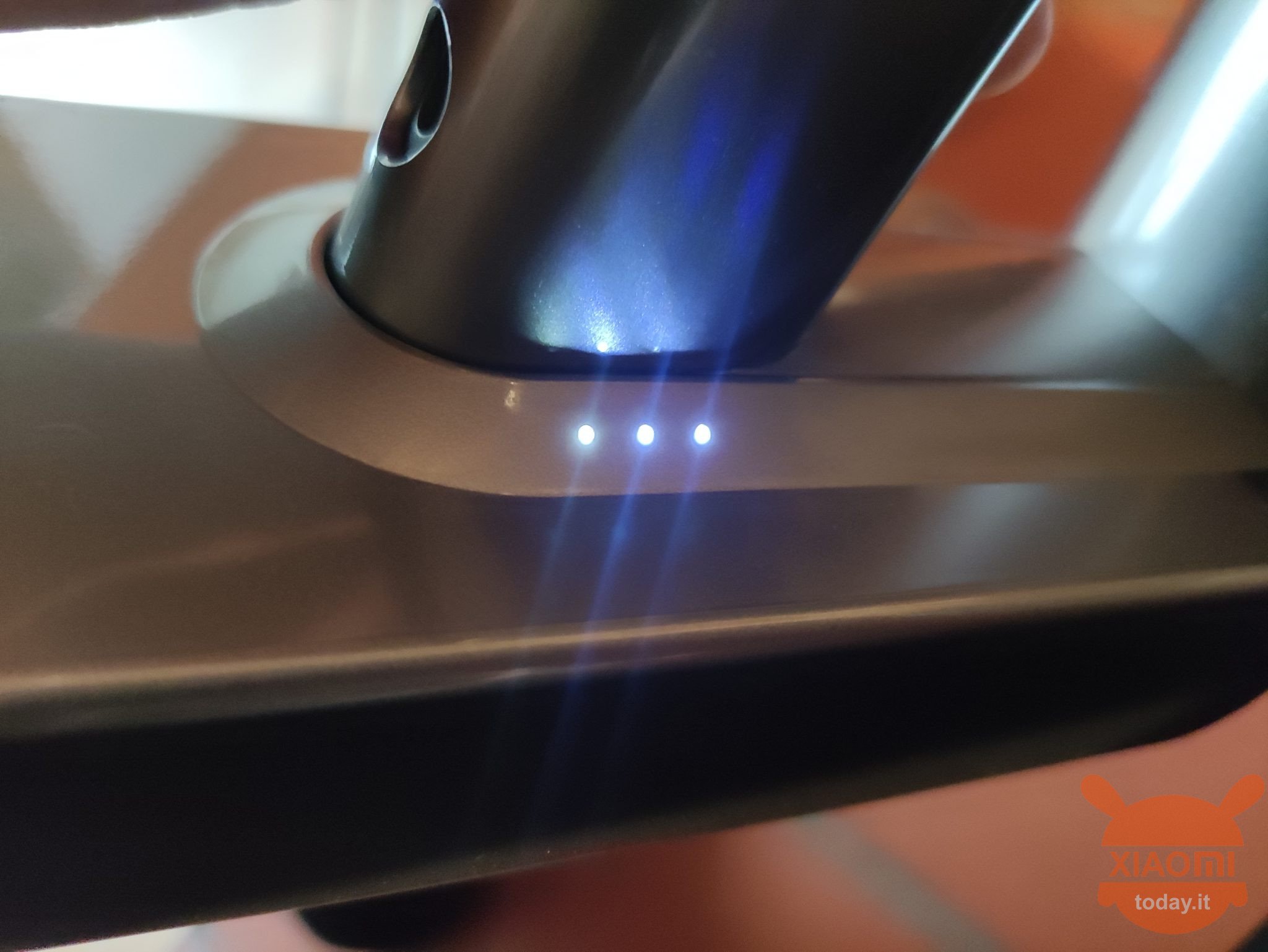 Unfortunately the battery is not removable, but given the suction power and precision even in eco mode, the cleaning is so precise and fast that I didn't feel the need to recharge it to finish the cleaning of my apartment, even if personally from such a remarkable product, I I would have also expected this possibility.
Cleaning can be carried out discontinuously, simply by pressing the trigger or with an electronic lock, or by pressing the padlock positioned on the display and pressing the trigger once, in this way the suction will remain locked on and will allow us to no longer have to act on the trigger until we want to turn off the suction.
Il LCD display is truly gorgeous, is in color and is really pleasing to the eye, it shows basic information such as the percentage of battery charge, the suction power and problems or malfunctions.
The system Touch-Free emptying allows you to empty this model without ever touching the dust, which is really convenient and intuitive with the button located on the dirt tank, which contains well 500ml of dust before it needs to be discharged.
The technical characteristics of this product have nothing to envy to the well-known models, in fact we find one truly spectacular suction power, 32.000 PA, 210 AW suction with a 5-layer HEPA filter system that has a precision effectiveness of 0,3 microns, thus making this broom reach 99,87% filtration efficiency.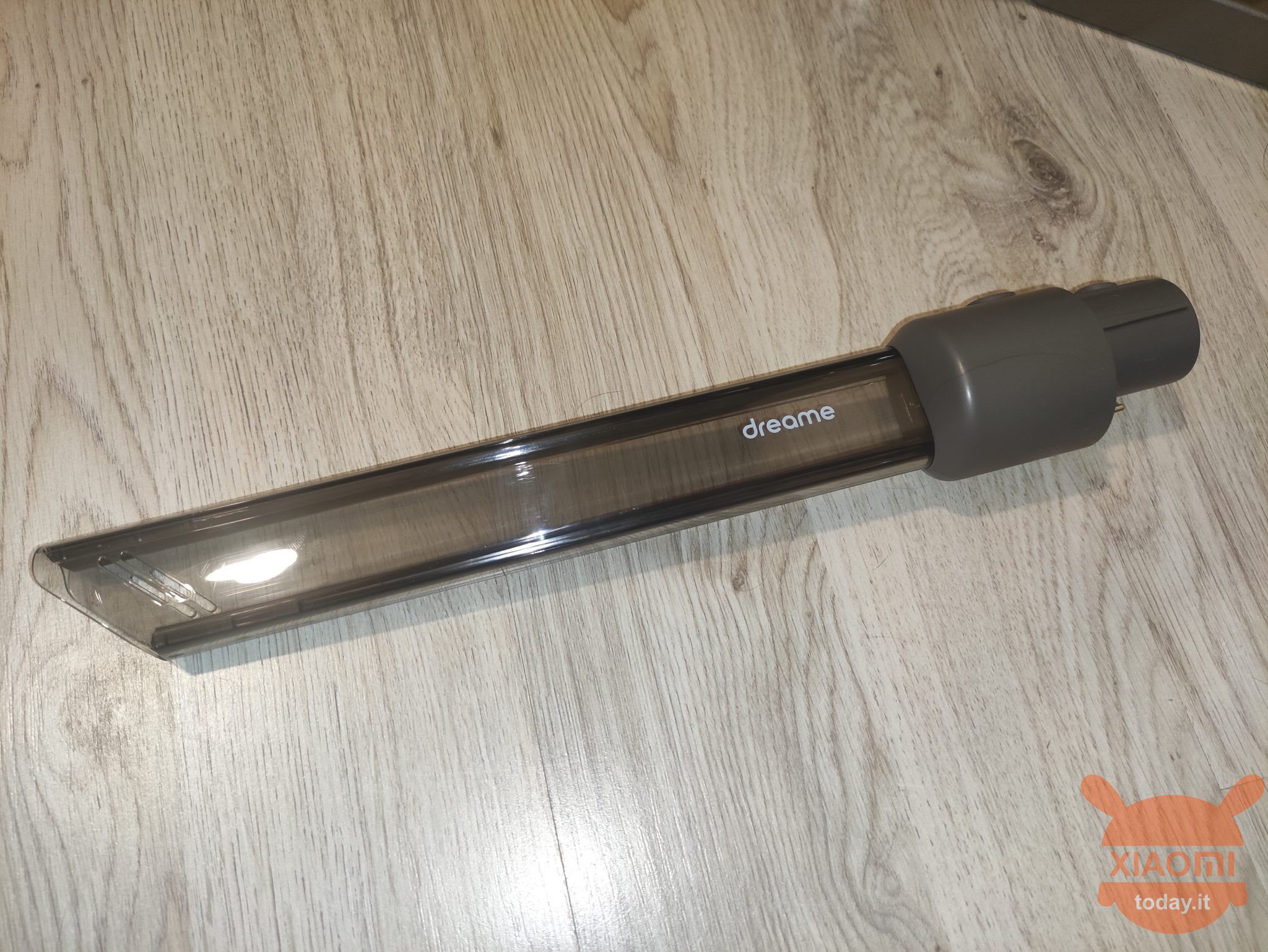 The new engine brushless Dream Space 6.0 reaches 160000 rpm and has a power of 650 W, this new model then, was developed in such a way as to increase the stability of the motor with an impeller with mixed air flow which differs from previous models that had a movement of centrifugal air.
The speed of 160000 rpm is also reached immediately, thus making it suction is much more effective, significantly reducing the noise level and improving its volume and weight by 60% (1.65Kg)
Furthermore, the electric broom is totally removable and washable, and the large brush has a system that allows long hair not to get entangled in the impeller, making cleaning really simple.
Conclusions and Price
So I can conclude by saying that I am really satisfied of this test because I found myself in front of an electric broom that left me amazed from many points of view, I had always heard good things about this brand, but now I can say with certainty that Dreame has really produced a little gem both from a technical point of view and from the point of view of appearance because it looks like a design object that is nice to have an eye on and above all to hand.
The product was launched by poco and still is in promotion su THIS PAGE of the Official Dreame Store at € 318 (instead of € 504) using the discount code FAST35GO. Shipping is fast, free and without customs duties from warehouses in Europe.
Dreame V12 Pro
Beautiful and powerful, not its 210AW and 32KPa it is one of the most powerful cordless vacuum cleaners on the market. Lots of accessories and lots of quality from Dreame, as usual.
PROS
HIGH POWER
MANY ACCESSORIES
QUALITY OF MATERIALS
manageability
Add your review
|
Read Reviews and Comments