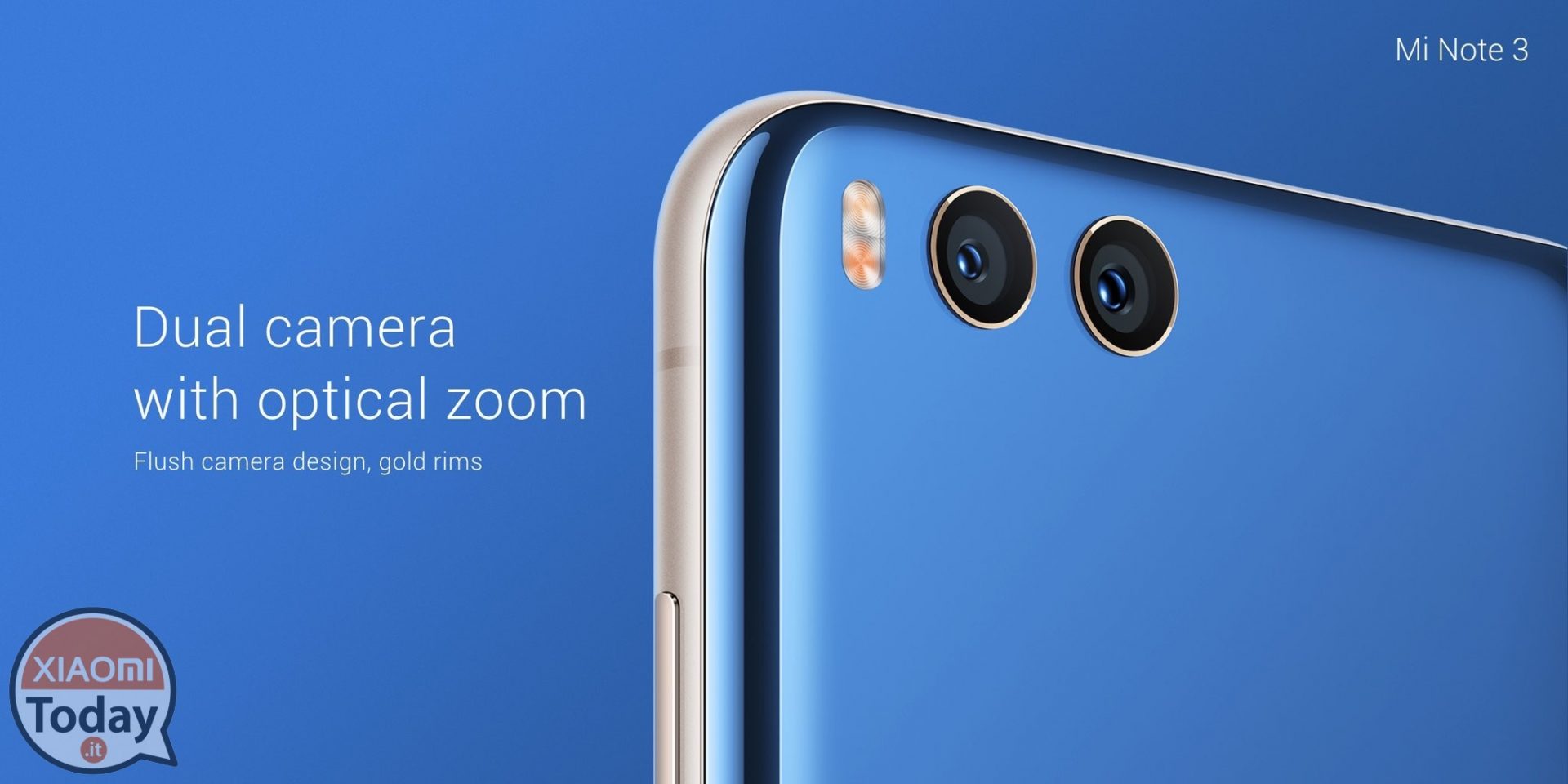 DxO Labs, a well-known independent agency for the benchmarking of the optical department of smartphones, has recently tested the cameras of the Mi Note 3. The results are impressive: the Xiaomi smartphone managed to detach an excellent average 90 score on the DxOMark reference scale.
Going into particular, the Mi Note 3 scored 94 points with regard to photography, while in the video department marked 82, always on the DxOMark scale. Among the strengths, DxO reveals that the camera of the Mi Note 3 offers a fast and accurate autofocus, as well as an impressive zoom capacity.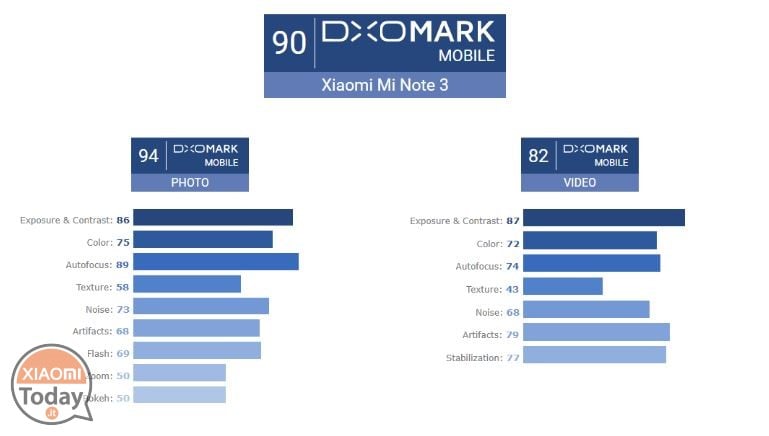 In the photo field, it can take pictures with effective noise reduction in different lighting conditions. Furthermore, it is able to capture incredible shots using the "Bokeh" effect (this is the "blur" effect usually achievable in classic photography using a low focal ratio). With the current technical solutions based on dual cameras, the acquisition of fine details in low light conditions is quite difficult in this type of shots. In addition, there is a noticeable noise that undermines the overall image quality in cases of strong contrasts between dark and bright areas. During the benchmarks all these details were observed.
But let's get to comparisons: Apple iPhone 8, Google Pixel and HTC U11 respectively obtained 93, 90 and 90 in DxOMark's photo benchmarks. However, the Mi Note 3 is ahead of these phones with an impressive 94 score in photography. The lowest 82 score in the video recording benchmarks has reduced its overall score to 90.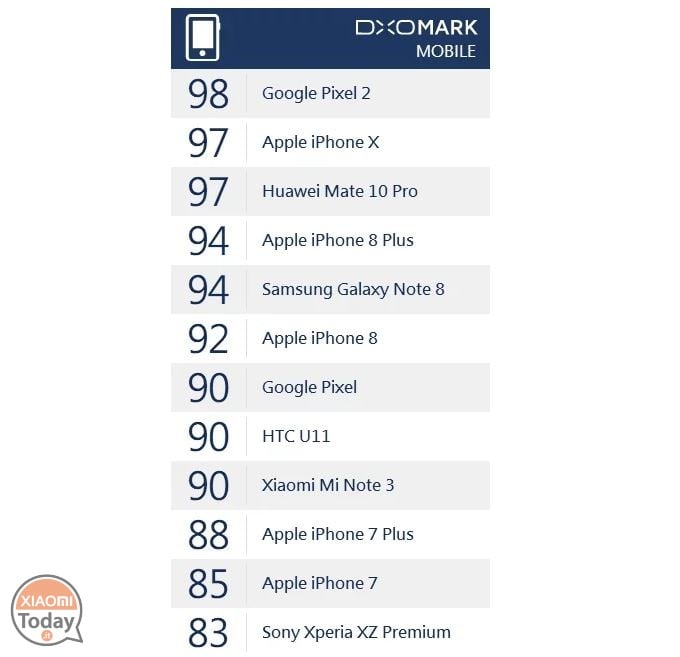 The Mi Note 3 not only ranks ahead of the iPhone 7 Plus on DxOMark, but is also listed among the first 10 mobile phones with the best performance.
What to say, the values ​​read in a technical manner speak of a substantial equivalence between the rooms of these excellent smartphones. But the prospect changes a lot when you go to consider the price. The Mi Note 3 you can indeed find it just 255 € transport included HERE.
Stay tuned on our official channel Telegram and on our group Facebook not to lose any news!
[source]
Are you interested in OFFERS? Follow our TELEGRAM Channel! Many discount codes, offers, some exclusive of the group, on phones, tablet gadgets and technology.