Excellent news for all device owners Samsung Galaxy that can already be installed from the store "Galaxy Apps"The now famous Battle royale Fortnite! Surprisingly, the videogame is playable not only on the latest top of the range of the Korean smartphone manufacturer, but also on recent smartphones. three years.
Remi Note 7 Global 4 / 64gb
FREE Shipping 8 / 10gg - Cover and Complimentary Film - Italy Guarantee 🇮🇹
249.99€
Precisely the devices that support Fortnite are the following: Samsung Galaxy S7, Samsung Galaxy S7 edge, Samsung Galaxy S8, Samsung Galaxy S8 +, Samsung Galaxy S9, Samsung Galaxy S9 +, Samsung Galaxy Note 8, Samsung Galaxy Note 9, Samsung Galaxy Tab S3 and Samsung Galaxy Tab S4. Download will download you an installer of about 4 MB, which will then proceed to install the rest of the package of about 1,4 GB.
As expected in addition, the game has currently skipped the publication on PlayStore and is currently only available on the Galaxy Apps. When the exclusive dedicated to Samsung devices will end the installer will be made available also on the official website of Epic Oyunlar.
"We will begin to allow access to players as we extend support to a wider range of devices in the coming days. Players will gain access to the Royal Battle of Fortnite, then receive instructions on how to download the game and start it! Register on Fortnite.com/Android. "
Speaking of exclusivity these are the words that Epic Games has released recently, already reporting what will be the devices that in the coming days will receive the availability to download the famous Battle royale. Among all the devices, there are well 13 Xiaomi smartphone: Blackshark, My 5 / 5S / 5S Plus, 6 / 6 Plus, My 8 / 8 Explorer / 8SE, Mi Mix, Mi Mix 2, Mi Mix 2S and My Notes 2!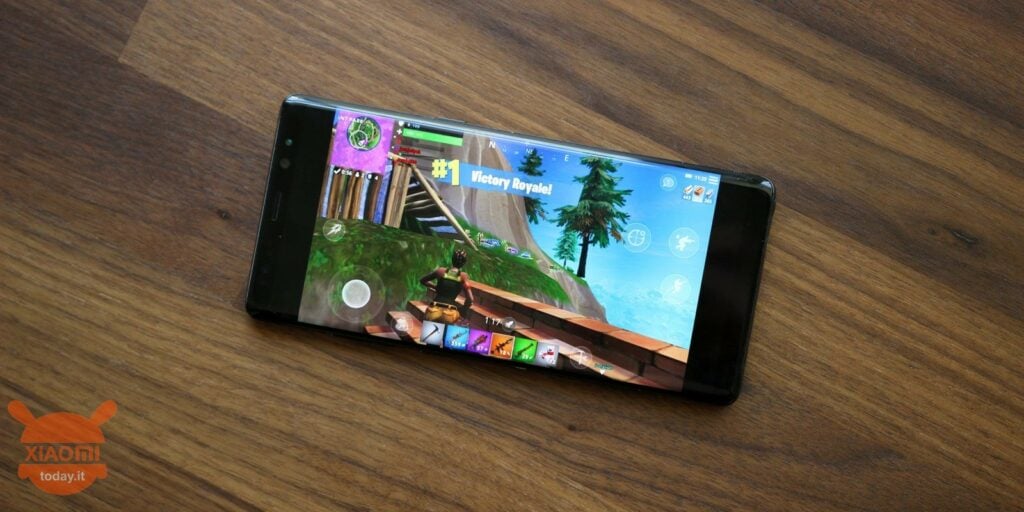 Surely in the future the availability will also be extended to other devices. Meanwhile, if you expect your Xiaomi smartphone to be on the next list, you should first look closely at the minimum requirements dictated by Epic Games!
Android 5.0 or higher
3 GB of RAM or more
Adreno 530 or higher Mali-G71 MP20, Mali-G72 MP12 or higher
Is your device equipped with these technical features or are you already looking for other smartphones to enjoy the game on Android? Also if you have a Xiaomi smartphone that falls into the previously mentioned list and you do not want to wait days or weeks, you can safely install the game from this link!
Are you interested in bidding? Follow our Telegram Channel!
A lot of discount codes, some exclusive offers from the group, phones, gadgets and gadgets.