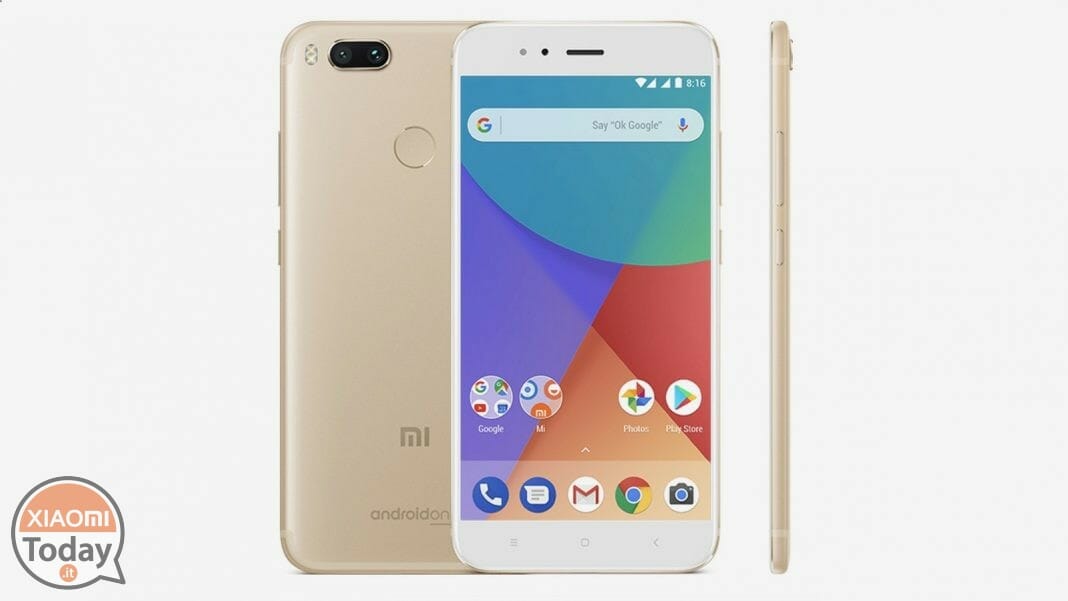 For security reasons most smartphones equipped with a sensor for scanning fingerprints, does not allow unlocking at startup by exploiting this technology. The PIN or password will be required as a security system. This behavior is also adopted by our Xiaomi Mi A1 ma a recently released mod on the XDA forum helps circumvent this behavior.

Xiaomi Mi8 Lite Global
FREE Shipping 8 / 10gg - Cover and Complimentary Film - Italy Guarantee 🇮🇹
249.99€
Undoubtedly the reason for this behavior is related to safety but perhaps someone needs to bypass this situation, and for this the developer @Rajeev has developed a mod that not only adds this function but also brings with it others. We immediately state that oIt is necessary to have the root permissions on the Xiaomi Mi A1 and that it is necessary to have the TWRP recovery for the correct installation of the mod.
As mentioned before this mod will give you the chance to access your A1 with a simple fingerprint scan even after a reboot without a PIN or password. In addition to this, some improvements have been added to the graphic level as a "Invisible button" in the status bar which allows us to restart or shut down the device, has been added Night Light function adaptive brightness, 4 buttons in Quick Toggle such as quickly accessing the camera's portrait mode and finally it was added the VoLTE symbol.
In a sense this mod is really interesting but otherwise it is limiting because it works only with Android Nougat 7.1.2 system while we know very well that Xiaomi Mi A1 has officially received Android Oreo. But if you are among those who have not yet updated and want to experiment then here's how to do it.
1
Download the mod in .zip format by clicking on the buttons below
FingerprintWakeup + ExtraMod + voLTE Icon v2 FingerprintWakeup + ExtraMod + NovoLTE + NoHD Icon v2
2
Restart the Xiaomi Mi A1 in recovery mode
3
Flash the previously downloaded mod file
4
Run Wipe Cache and Dalvik Cache
5
Restart the Xiaomi Mi A1
If no VoLTE icon appears, you must enable the airplane mode and immediately disable it. However, for more information, I refer you directly to the XDA thread by clicking Let us know if you have any suggestions
Are you interested in bidding? Follow our Telegram Channel!
A lot of discount codes, some exclusive offers from the group, phones, gadgets and gadgets.