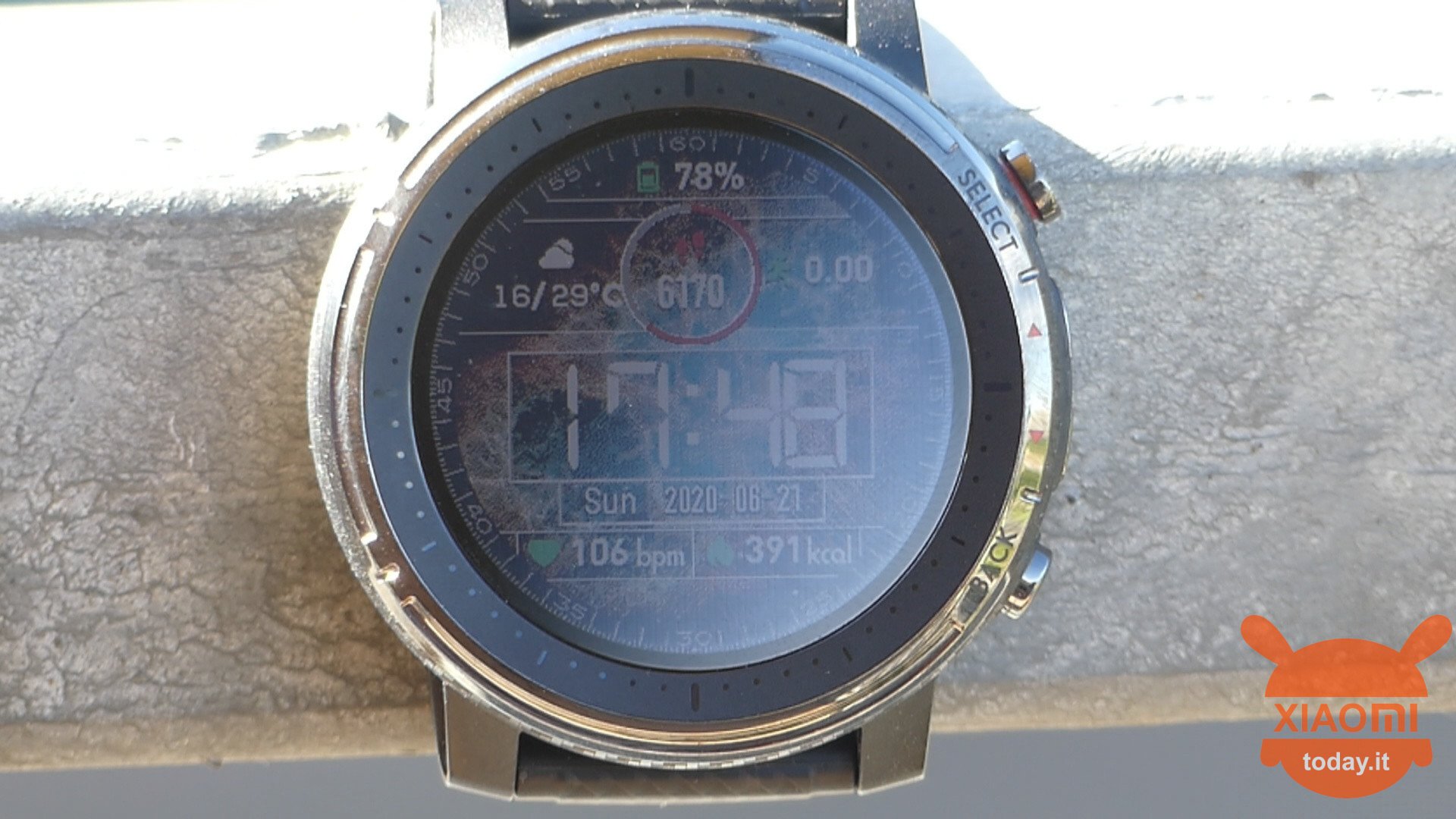 Wearables are now part of our daily life and it is not difficult to find devices that perform the typical functions of smartwatches in the best possible way both in sports and monitoring in general as well as notification on the wrist of events. But going beyond what are the functions, the battle in choosing one device over another, could often coincide with the possibility of customizing the smart watch, through straps or better still with the adoption of watchfaces.
Let's say that watchfaces rhymes with Amazfit, as there are many users who have spent time creating beautiful skins for our smart watch and therefore with this article, we want to offer you the best watchfaces for the various Amazfit smartwatches in circulation, including the Bip, GTR, GTS, T-Rex, Stratos, Verge and finally the X model.
Amazfit STRATOS If we need to combine elegance with sportiness, Amazfit's answer is undoubtedly the Stratos series, although from a smart point of view it is perhaps the least complete as it is more oriented to the fitness side. But it doesn't mean that we have to give up the many customizations and character offered by the watchfaces in circulation of which we bring you a list of the best:
Amazfit Verge The Amazfit Verge was one of the brand's first smartwatches, quite complete with which you can do everything. Being one of the most popular models of the brand, it has a large number of watch faces available on the internet. But don't worry about getting confused in your choice because we have selected the best ones for you:
Amazfit X
Amazfit X is the smallest of the devices just mentioned but also the most innovative thanks to the presence of a curved screen. Are you wondering how to enhance this feature? The answer is easy and all you have to do is install one of these beautiful watch faces we have selected for you:
What do you say, do you like the collection we have compiled for you? Well if you know other beautiful and brilliant watchfaces do not hesitate to comment in the box below.