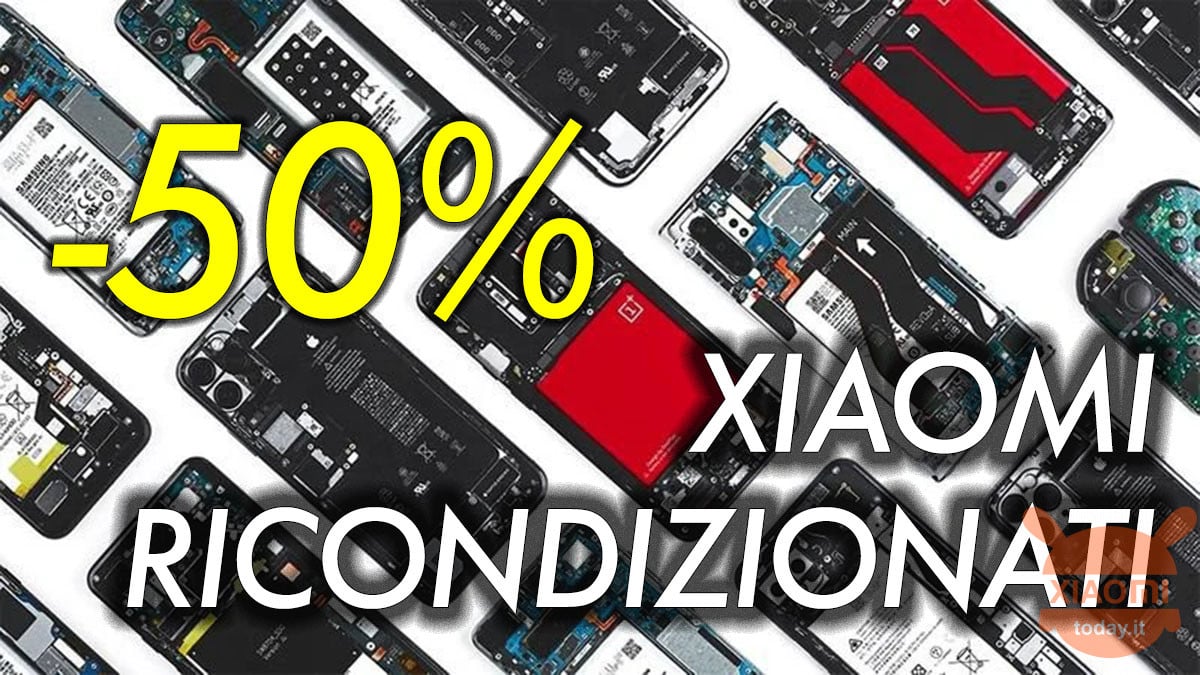 Today we report an interesting promotion of EDWAYBUY, our partner site for years, which offers us a selection of telephones Xiaomi refurbished / used at very interesting prices. The first question we can ask ourselves is: what condition are these smartphones in? Unfortunately we cannot know before seeing them live, but I can bring you my experience. A few months ago I bought a Poco F3 and arrived in like new condition. The packaging was perfect throughout, as was the phone. Zero scratches and perfect display. Of course this does not mean that even these proposed today are in the same condition, but there is a very good chance that these too are practically new! I remind you that the pieces are few, 5/10 for each model and usually they are sold very quickly.
But no more chatter and let's go straight to the product list:
Notes redmi 10 Pro 8 / 128Gb for only €189
Xiaomi 11Lite 4 / 64Gb for only €149
Xiaomi Mi 10T 6 / 128GB for only €189
Xiaomi Poco F3 6 / 128Gb for only €199 (WORN OUT)
Redmire Xiaomi Note Pro 9 6 / 128Gb for only €119
Xiaomi Redmi notes 9S 6 / 128Gb for only €129
Redmire Xiaomi Note Pro 8 6 / 128Gb for only €129
Xiaomi Redmi Note 10S 6 / 128Gb for only €149
Xiaomi Poco X3NFC 6 / 128Gb for only €149
We remind you that EdWayBuy products are shipped FREE by express courier from warehouses located in Europe, then the delivery will take place in a few days (3-5). The payment, to protect your purchases, can be made through PayPal and of course there are no annoying customs costs.
HERE you can find all the products on offer on a single page! As for the warranty of these specific products it is one year!
At this point, if you want to make a great deal by buying refurbished Xiaomi phones, do not waste time as the number of pieces available is really limited!