Today we take a little break from the gadgets that almost daily flood our site to talk about something different. Xiaomi has recently started a competition that has little to do with technology, even if in part driven by a piece of electronics (ie the Xiaomi CC9 presented a few weeks ago), with the ultimate goal of finding the most beautiful Xiaomi employee .
Oh yes, the competition is called "Xiaomi's Most Beautiful Employee Competition" and as the name suggests, it is a competition in which all Xiaomi employees participate, both girls and boys.
What is the most handsome Xiaomi employee? Enter to vote!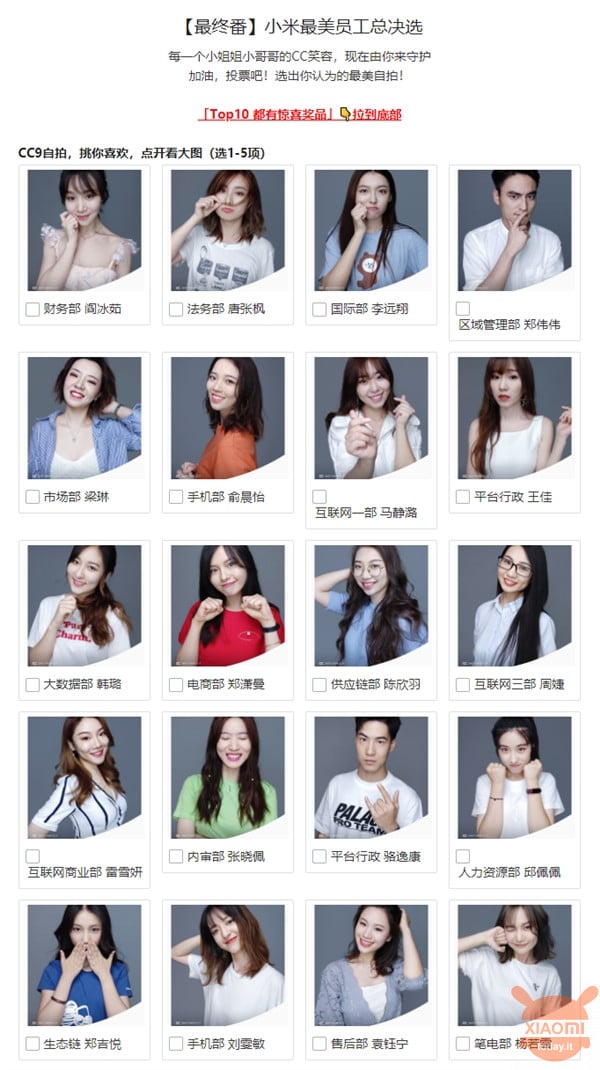 The competition was announced at the presentation of the Xiaomi CC9, the Xiaomi device dedicated to young people with the photographic sector as a strength. In fact, all the photos of Xiaomi employees we can see in This Page, were taken by this smartphone.
Xiaomi founder and CEO Lei Jun recently invited all fans of the brand to vote for their favorite employee, adding that several guys would deserve to win. While the product manager of Xiaomi CC, known as Cici, said that there are good options like "Qinghe Liya, Qinghe Zhang Zhen, Qinghe Huangxuan and Qinghe Quanzhixian" and that "the winner or the winner will be the nicest employee of one of the 500 largest companies in the world ".
In fact, a few days ago, Xiaomi has finally entered the Top 500, a list published annually by Fortune magazine with the first 500 companies in the world.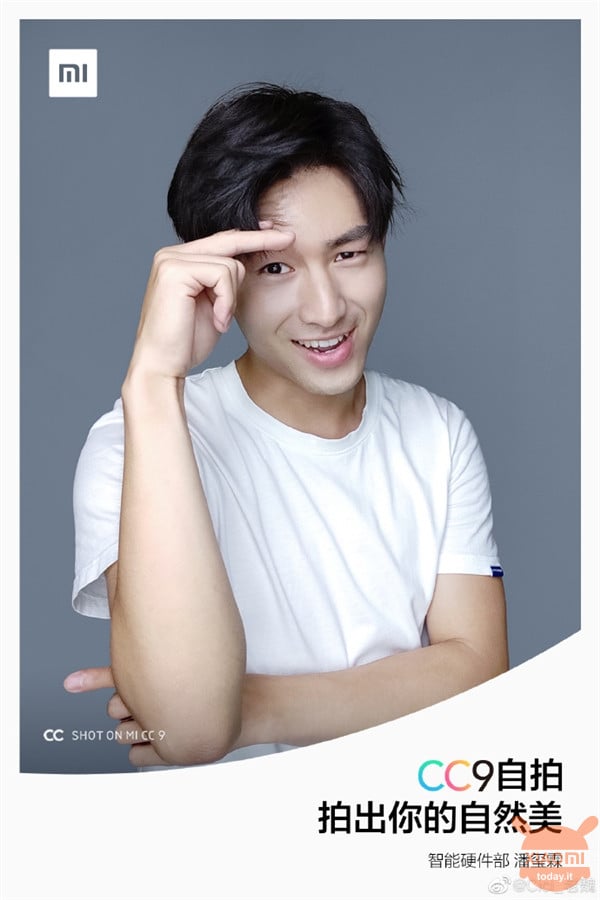 If you also want to vote, go up This Page and click on your favorite employees for up to 5 choices and click the red button at the bottom of the page. The employees are 56 in total and, as we said earlier, all the photos were taken with the Xiaomi CC9.
Finally, as regards the prizes, the first will win a Xiaomi CC9, from the second to the third they will win an 4 Mi Band, from the fourth to the sixth place they will win a power bank and finally from the 7 position to the 10 they will win a CC brand t-shirt.
I voted for Deng Yawen of the e-commerce department, and you? Let us know in the comments section below!
Are you interested in OFFERS? Follow our TELEGRAM Channel! Many discount codes, offers, some exclusive of the group, on phones, tablet gadgets and technology.