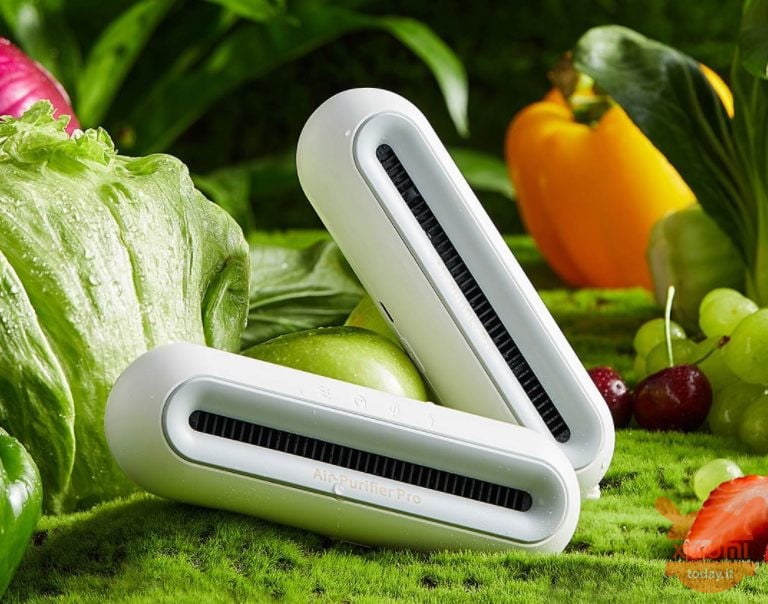 A survey by the Family Hygiene Report website reported that refrigerators are the second dirtiest place in the house (the first is the bathroom). Home refrigerators average around 1,14 million bacteria per square centimeter, and the odor caused by bacteria is even more harmful to food. The taste and quality are significantly reduced.
EraClean Fridge Sterilizer Max is the new smart fridge sterilizer now in crowdfunding Food hygiene experts have repeatedly reminded the public that refrigerators are not "safes" for food and that low-temperature environments are not yet capable of eliminating all bacteria. It is necessary to develop the habit of regularly cleaning and disinfecting refrigerators.
In this regard, the Eraclean brand, which is part of the Xiaomi ecosystem, has created the new EraClean Fridge Sterilizer Max which will go into crowdfunding from tomorrow at the price of 149 yuan, around 20 euros at the exchange rate. This refrigerator deodorant and sterilizer has three operating modes: deodorization, freshness preservation and negative ions: using active oxygen and negative ions of the double-acting deodorization module to rapidly decompose a variety of odor molecules in the refrigerator. So you can say goodbye to complex odor problems and extend the freshness of food.
In addition, it is currently the only refrigerator sterilizer deodorant that supports Mijia app control. Just connect the smartphone to realize the functions of smart switch, scene change and matching of different concentrations of active oxygen within a range of 40 meters.
With the EraClean Fridge Sterilizer Max it is not necessary to regularly replace the filter element, but it is enough to recharge the battery for 2 hours and the autonomy duration can reach up to 60 days in storage mode. The product is constructed of ABS material with a cover made of silver ion antibacterial material, which can avoid corrosion in the humid environment of the refrigerator, and can be used in both the refrigerator and the freezer. There's even a vibration sensor, so you can respond quickly when you open the refrigerator door, and the active oxygen function can be turned off automatically.