Nowadays we have a very wide choice of robot vacuums, vacuum and wash robots, cordless vacuum cleaners, cordless vacuum cleaners that also wash, but having tried them all I can guarantee you that the product I am about to present to you, for convenience, beats everyone! I'm talking about the lava and vacuum, including liquids, Eureka FC9!
Its way of working is simple and flawless .. you will have the possibility to use it as a normal cordless vacuum cleaner to suck up any type of dirt (dust, crumbs, various liquids, etc.) and at the same time wash the floor. Its two-tank technology, 650ml clean water and 750ml dirty water, will allow you to always have always clean water to obtain the best washing results for your floor. It will be able to automatically detect the amount of dirt present and the surface we are working on in order to self-regulate the intensity of suction and washing, so there will be no problem to use it on carpets, parquet and all the surfaces you have at home. .
And if you have children at home, usually crawling or rolling on the floor, no problem! In fact, our Eureka FC9 has a cleaning method capable of exterminating 99.9% of the bacteria present, just press the appropriate "electrolyte" button located on the upper end of the handle and you will enable this fantastic type of cleaning that will not leave escape from all kinds of germs on your floor.
No problem even with regard to autonomy, guaranteed by a large 2.000mAh battery that will guarantee you a use of about 35 minutes (this value will vary according to the mode of use) which correspond to approximately 130m2 of surface. There is also a convenient LED display where all the information on the type of cleaning we are carrying out, remaining autonomy, etc. will appear and a guide voice (in English) that will remind you in real time all the operations performed by our Eureka. Final treat, the self-cleaning of the roller! In fact, you will not have to clean the roller, but just press the appropriate button on the front of its recharge support, and the self-cleaning will start automatically. A few minutes and that's it! There is also a convenient support to store it to dry.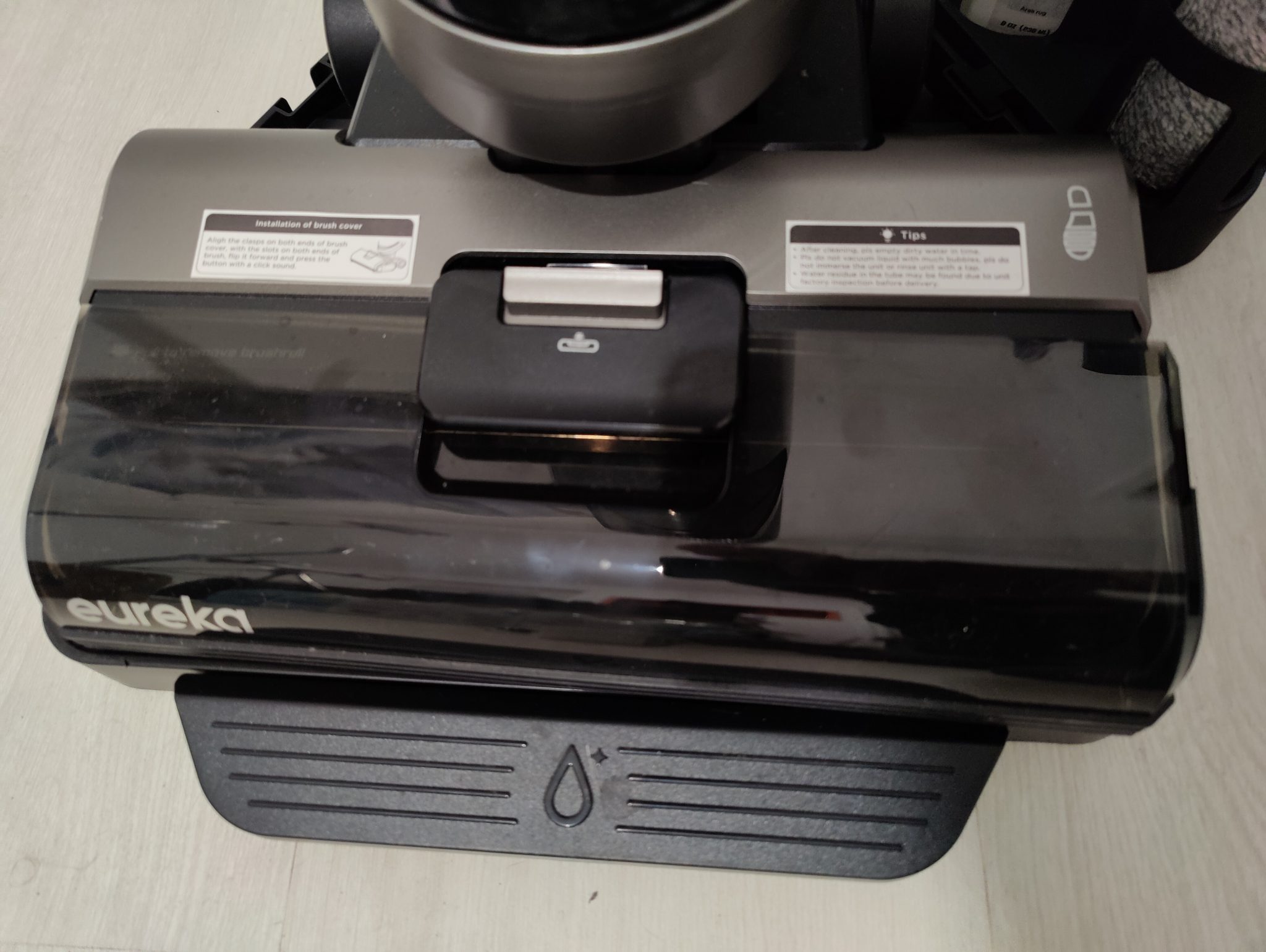 Well, as you have been able to understand from this brief summary, the product is really good and could retire all the other cleaning "tools" you have at home! If you want to see all its beauty and power you can see our in-depth review which you can find at the end of the article.