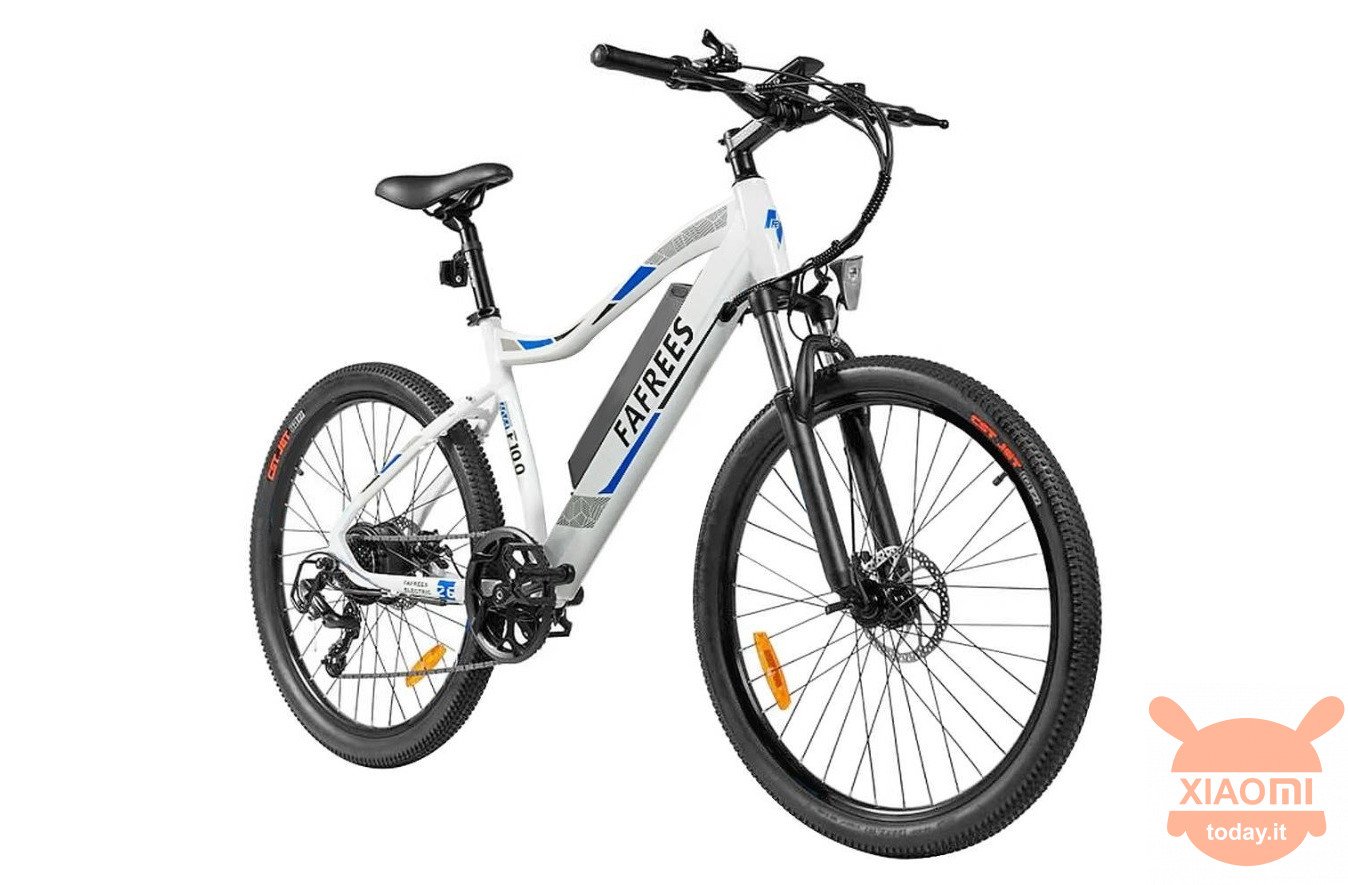 If you are a sporty person but still want to venture beyond your physical abilities, the electric mountain bike is definitely one of the most interesting products in this category. Today in particular we go to see the FAFRAES F100 which you can now buy on Geekbuying at the price of only €729,00 instead of € 916,00 (-20%) with the discount code NNN6GDYCB9E. Furthermore, if you pay with Klarna for a free installment you have an additional discount and a final price of €681. We remind you that the product is shipped from Geekbuying's European warehouse, so no customs. Click here to go to the offer.
FAFREES F100 is the beautiful and economical electric mountain bike for your summer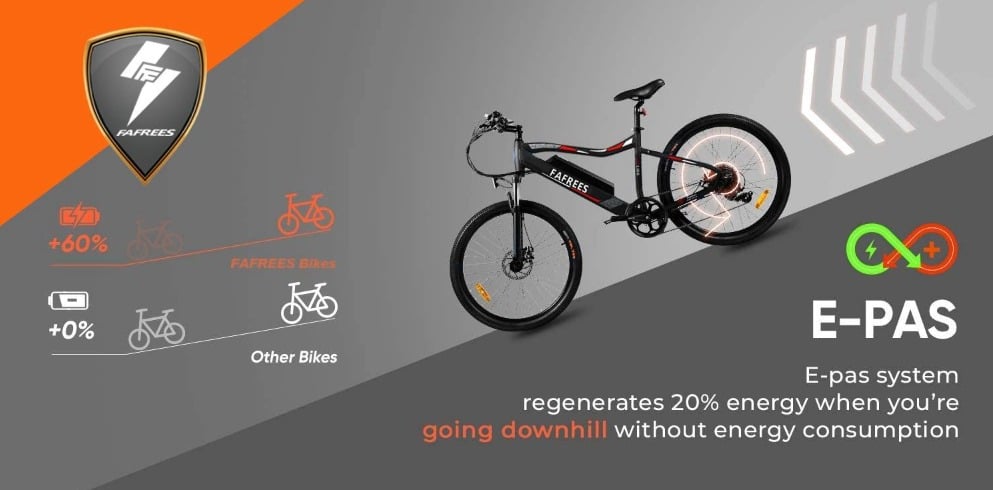 Let's go now to discover the specifications of the beautiful FAFREES F100 starting from the 350 W brushless motor coupled to an intelligent controller and with the E-PAS system. This can generate electricity in the battery when the rider goes downhill, recharging the battery and thus effectively increases cruising range by 20% for the same power and speed.
Speaking of range, the electric mountain bike integrates a 48V 11.6Ah battery that offers strong climbing and acceleration capabilities, with a range of up to 80km per charge. In addition, the hidden battery compartment ensures the safety of the electrical system.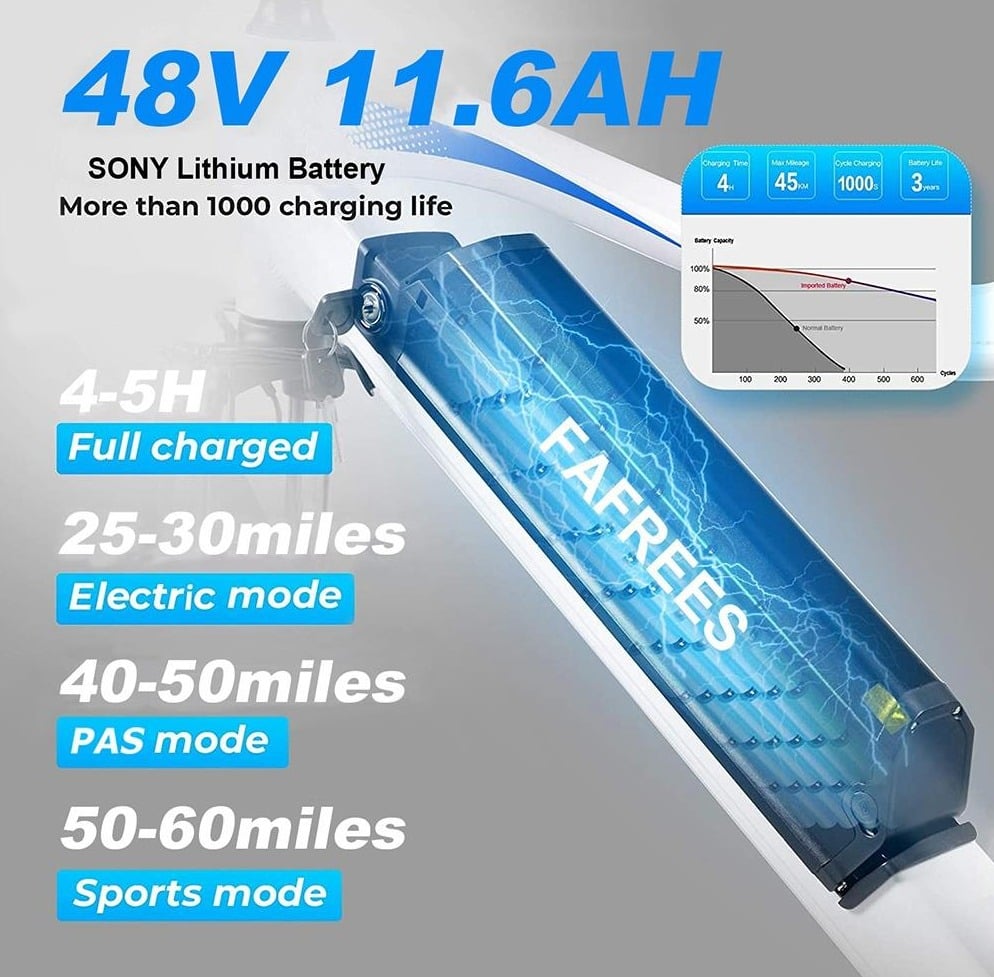 Staying on the subject of safety, the ebike has 160 mm front and rear mechanical disc brakes, so as to be able to stop the bike more effectively, even on rough terrain. Then there is a 7-speed Shimano shifting and M370 derailleurs which provide precise and smooth shifting.
As for maintenance, the plug and play wiring system makes maintenance / replacement / repair of all electrical parts child's play. Thumb throttles are safer to use because they don't compromise grip when driving on rough terrain and wet roads. The bike arrives pre-assembled at 80% and there is a backlit LED display to view the various info.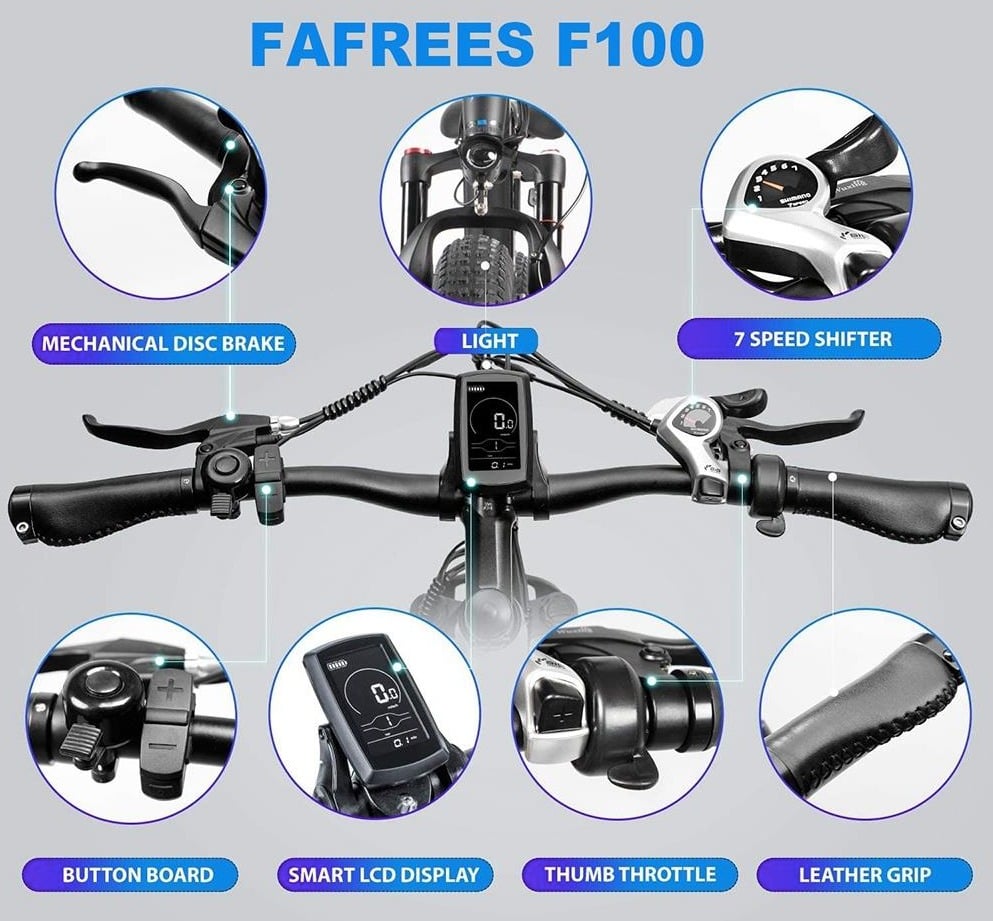 Finally, the FAFREES F100 has three modes of operation: electric mode, PAS mode and fitness mode. You can choose the right working mode as needed. The electric bike mode is suitable for long distance travel, the PAS mode offers a personalized riding experience, and the fitness bike mode is the best for training.