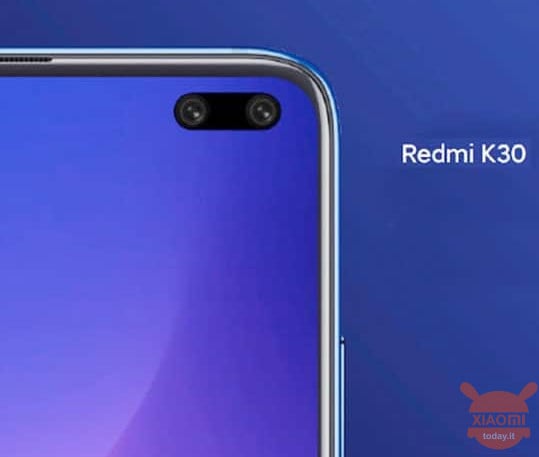 In the last few days we are softening you with leaks, more than news, concerning the next home device Redmi K30. On balance nothing we know about the smartphone since all the data in our possession are only assumptions or unofficial things. We initially talked about the processor that will mount, the super fluid display and also of the possibility that it integrates the 4.0 Quick Charge to 27W. But if we have talked to you about this so far, nothing has been said about his exit date: to assume that it could be presented later this year is a bit forced even for a company like Xiaomi that tends to release many models in a short time. But I really respect this Lu Weibing finally gave us good news: Redmi K30 is planned for the 2020.
Finally it's official: Redmi K30 will arrive in the 2020 and not this year
Perhaps you expected a different title like: "Redmi K30 will arrive on ..."But this is not what we have to tell you, or better, we know when it will come out but we cannot say it with extreme certainty. This is because the general manager of the Xiaomi sub-brand, Lu Weibing, through a post on the Chinese social media Weibo would have said that the Redmi K30 will be there for next year. Let's see the post.
The piece from 90 by Redmi, in a post dedicated to the evaluation of 4G on onomini devices occurred during the "China Mobile 2019 Global Partner Conference", He let slip that the smartphone in question would not only come out in the 2020 but that it will be a pioneer in regards to the 5G connection. At the moment we know how the technology that the device will adopt will be of type dual mode, or it will include two connection methods: SA (che doesn't need to switch to other networks like 4G to connect) and NSA (the one we know even now).
After all, it would be too fast, just a month, that involves the use of a new device on its part and the actual presentation. In fact, as we told you in a previous article, the GM has started using a new Android smartphone that happens to be just the Redmi K30 planned for the 2020.
News in the background: as you can see in the photo below the post, Redmi devices are well 4 in the ranking compiled at the conference above. Precisely this is the whole series Redmi K20 (including Pro and enhanced edition), Notes redmi 8 Pro and its standard version Redmi Note 8. In short, two good news in one. But what do you expect from the next Redmi born?
Are you interested in OFFERS? Follow our TELEGRAM Channel! Many discount codes, offers, some exclusive of the group, on phones, tablet gadgets and technology.