For quite a few days we have been talking about the next Redmi flagship store, or what will be the first smartphone of the brand that became independent just a week ago. At the same time, we reported an outgoing device with a 48MP camera, which up until now was coming on both the Xiaomi Mi 9 and the new Redmi terminal.
Xiaomi Redmi 7 Global
FREE Shipping 8 / 10gg - Cover and Complimentary Film - Italy Guarantee 🇮🇹
Well, today the spokesperson of Xiaomi Global, Donovan Sung, seems to have taken away any doubt at least on one of the two devices next to the launch, namely the one under the brand Redmi. Donovan has in fact posted on Twitter a message that says "Dual Camera from 48MP with AI", adding then that the smartphone in question is a Redmi and that will be presented in China in just two days, the 10 January, as we had already learned previously.
Flagship Redmi: Camera from 48MP confirmed by Sung
48MP AI Dual Camera. Only two days left until our Redmi launch in China.#Redmi pic.twitter.com/anGAKlv6Iq

- Donovan Sung (@donovansung) January 31, 2017
Returning to the focal point of this post, the camera from 48MP. We've heard about it for weeks and we realized that it could be found on board the Redmi, but just like many other specifications that we most likely will not have on the smartphone. Donovan Sung's tweet takes away any doubt and confirms that the image that portrays a device with two rear cameras and the words "48MP AI DUAL CAMERA", which turns online a few months will actually be on Redmi.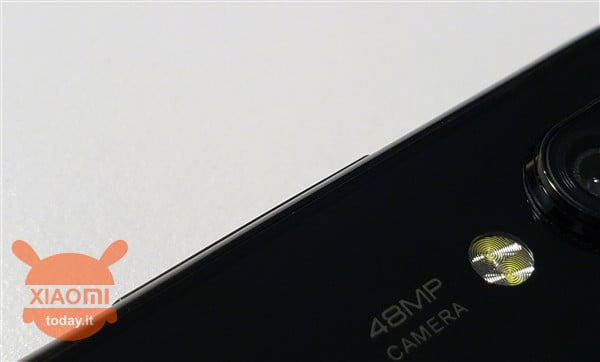 As for the other characteristics, as we said before, the situation is a bit complicated. Taking into account the previous rumors, however, we can hypothesize the presence of a screen by 6,3 diagonal inches and Full HD + resolution, a battery with 3900mAh capacity and an excellent Qualcomm Snapdragon 675 processor. Finally, perhaps the feature that most distinguishes it from other Redmi devices released to date: the presence of a USB Type-C port.
Now we just have to understand if it will be a Redmi 7, Redmi Pro 2 or whatever!
Are you interested in bidding? Follow our Telegram Channel!
A lot of discount codes, some exclusive offers from the group, phones, gadgets and gadgets.