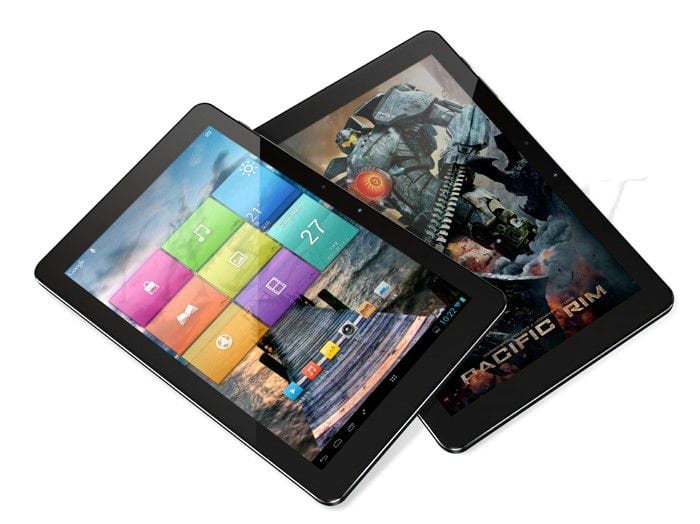 Smartylife.net
has as its mission to inform about new technologies regarding Smartphones and Tablets.
Often and willingly we talked about Smartphones more or less known, much less we talked about Tablets.
You will be delighted to know that the 2 Tablet comes with interesting features:
FNF iFive 3 mini
e
FNF iFive X3
respectively by
7.9
e
10.1
inches.
I do not hide that, as I am, of these two devices the first thing that struck me is the aesthetic line. Very well cared for.
While the iFive 3 mini is nothing more than the iPad's version android (and I challenge anyone who does not appreciate the iPad Mini line), the X3 model has a much more original line.
Both seem solid and well-maintained at a constructive level.
The technical characteristics are as follows:
CPU Rockchip RK3188 to 1.6ghz
2GB RAM
32GB of ROM
Display from 10.1 IPS inches from 1920 × 1200
Battery from 7400mAh
Double 5mpx and 2mpx cameras
CPU Rockchip RK3188 to 1.6ghz
2GB RAM
16GB of ROM
7.9 x 2048 1536 inch IPS Retina display
Battery from 5200mAh
Double 5mpx and 2mpx cameras
Fixed the
DHL problem
these days the two tablets in question will be shipped at Smartylife.net for video-viewing.
I am excited because it is the first tablet I will review and hope to do a good job.
In this regard, I ask you: What aspects do you want to be emphasized on the TABLETs in question?
via | [email protected]