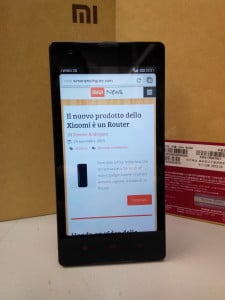 After a few days of use I can finally post my first impressions about the brand new Homgmi (Red Rice) WCDMA, the last born of Chinese Xiaomi.
Xiaomi HongMi UMTS WCDMA (RedRice)
| | |
| --- | --- |
| Dimensions | 4.7 "- Gorilla Glass |
| Resolution | HD 1280 x 720 - 312 ppi |
| Operating system | Android 4.2 with MIUI V5 interface |
| CPU | Mediatek MT6589T quad core from 1.5Ghz |
| But by the full GPU acceleration tech | PowerVR SGX 544 |
| RAM | 1GB |
| Battery | 2000mAh |
| Rear Camera | 8 mega-pixels |
| Front Camera | 1.3 mega-pixels |
| Internal Memory | 4gb |
| Network Specifications | Dual Sim UMTS WCDMA + GSM |
| Dimensions | 137 x 69 x 9.9 mm |
| Weight | 163 grams |
Hardware, Materials and Ergonomics:
It is a smartphone that aims to revolutionize the entry level range of the market by offering remarkable hardware at an affordable price, it is equipped with a display by 4.7 " with 1280 x 720 HD resolution, MediaTek SoC MT6489T with quad core CPU from 1.5 GHz and PowerVR SGX544MP GPUs, 1 GB of RAM, internal memory from 4 GB expandable via MicroSD, rear camera from 8 MP and front 1.2 MP. All powered by a 2000 mAh, with support dual SIM (SIM 1 3G, SIM2 GSM) and Android 4.2 with MIUI V5 interface. The device has a very high quality level of construction materials, it is composed of very resistant and well assembled polycarbonate, the form factor in my opinion is excellent, it holds well in the hand thanks to the rounded sides and the flat base under which it is however necessary place the little finger, so that the fairly generous weight of the terminal (163 g) does not make it slide downwards.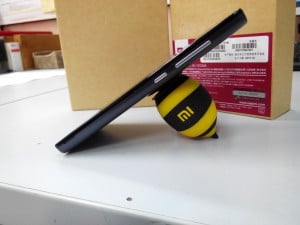 Display and Camera:
The display, albeit in HD resolution, does not look bad next to the Full-HD display, the images are excellent and everything is well protected by Gorilla Glass, the only thing I don't really like is that when turned off it tends a lot to gray and detaches a lot from the frame of the device, the viewing angle is good but not excellent. The touch is very responsive, and the same goes for soft touches. The rear camera is discreet, on a par with the older brother MI2A or a Nexus 4, the LED flash instead is excellent, even used as a torch it is very bright.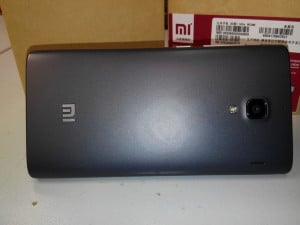 Battery, Audio and Receiving:
I state that, as an enthusiast, I happened to try most of the Android devices in circulation including several "cinafonini" with Mediatek processors (Zopo, Thl, iOcean, Lenovo, and various clones ...) Well, here we are faced with a different, completely different terminal; all those little annoying problems that afflict these devices and for which I have always wondered why if not the producers themselves, at least Mediatek has never done anything, with the Hongmi they are just a bad memory. If we think that this device was conceived as a low-cost terminal, the optimization work that has been done on "normal" hardware is incredible; The battery is adequate for the type of phone and despite the various tests of the first days of use it always took me until the evening. The signal is definitely better than any other Chinese phone I've tried. The management of the dual sim is well optimized and in the field test did not give any problems. The audio is good both in the speaker and in the capsule, the volume is very high, but sometimes on very high sounds the back cover tends to vibrate a little near the speaker.
Software:
There are no lag! Those who have already used a Xiaomi device know what I'm talking about, the stock launcher is very fluid and everything works exactly as it should. Xiaomi also in this case has worked hard to have a really good optimization and a minimum impact on RAM, the system is practically always reactive and the return to applications is immediate. The software, as in all Xiaomi terminals, is only available in Chinese or English, however, although there are no in-depth guides on the web yet, I still managed to obtain root privileges directly from the device, first install the cwm (for now only in Chinese) and then the miui recovery touch from which I installed the miui 3.11.8 and then the 3.11.15 in Italian. The only small lack in my opinion at the software level is the menu for programmed switching on and off which unlike the other Xiaomi devices here seems not to be present.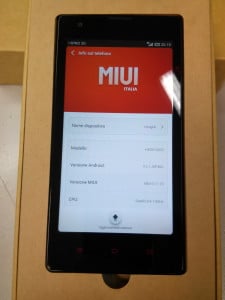 GPS:
And now the sore point of all devices with Mediatek processors, GPS; Having already had the opportunity to test the GPS of various competing devices and being very disappointed, I carried out this test thinking I already knew the result and instead I was nothing short of amazed !!! I open the maps, activate the GPS from the toggle and as soon as the curtain comes back up, my position appears, I tried at home, in the car and at work, never hesitating, hooking up to the immediate satellite, and who has had a Mediatek for mani knows the fixes, the tests and the time it takes to be able to use the GPS decently.
Conclusions:
In conclusion, for those like me who love large screens (in fact I have already preordered the mi3) or need a dual SIM terminal, this phone is an excellent compromise for build quality and flawless operation, it is not a mi2s but it is definitely the more stable and functional than all the devices with Mediatek SoC that I have tried, it is definitely positioned on a higher level. The official price for China is around 130 € which unfortunately for us go up to figures ranging between 180 € and 200 €, which in my opinion are still a good price in relation to the performance of this smartphone. I apologize for the quality of the iOcean X7 as the camera is at the "doctor" ...
For those interested I leave you the link to our guide to root, install the Recovery and MIUI V.5 in Italian
[button-green position = "center" url = "http://www.xiaomitoday.it/guida-root-recovery-installazione-miui-v-5-italiano-xiaomi-hongmi-wcdma.html" target = "_ blank "Position =" left "] GUIDA[/ Button-green]
If you are interested in buying, I recommend the site www.ibuygou.com by clicking on the link below you will be redirected directly to the article that has a price of 170,19 € to which you have to add 17,76 € for shipping by DHL courier
[button-brown position = "center" url = "http://www.ibuygou.com/reg/?uid=CC6B49DA231B443F29DBA004AABFA807" target = "_ blank" position = "left"] WWW.IBUYGOU.COM [/ button-brown ]
[Brown button-position = "center" url = "http://www.ibuygou.com/p-original_xiaomi_hongmi_3g_wcdma_smart_phone_w_g_android_4_2_miui_v5_1_5ghz_mtk6589t_dual_sim_card_dual_standby_4_7_inch_ips_capacitive_touchscreen-5392-eur.html" target = "_ blank" position = "left"] LINK PURCHASE HONGMI [/ button- brown]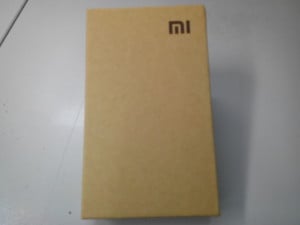 Are you interested in OFFERS? Follow our TELEGRAM Channel! Many discount codes, offers, some exclusive of the group, on phones, tablet gadgets and technology.